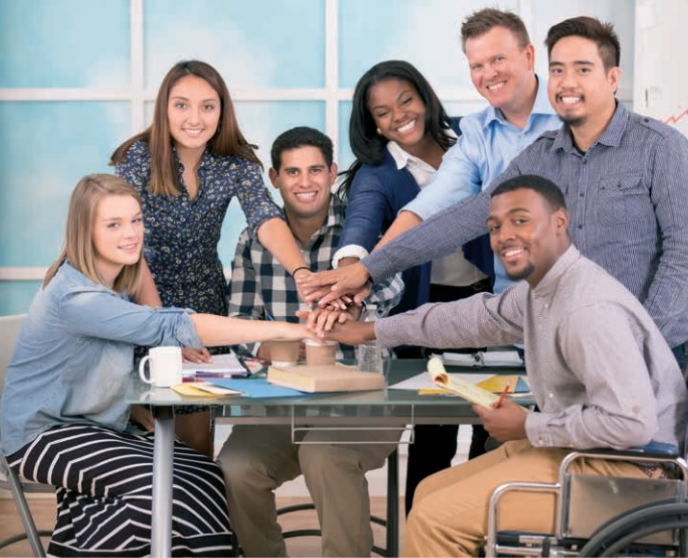 About Us
Who we are
For over 30 years, the European Multiple Sclerosis Platform has been the leading voice in Europe advocating for people living with MS. In tandem with our members, partners, and people living with MS across the EU, we strive to influence policy decisions to ensure high- quality, equitable treatment, care, and resources for people affected by MS, and their inclusion in education, employment, and society at large. EMSP is also a driving force in the MS research agenda, ensuring coherence, engagement of people living with MS, and advancement towards our vision of a world without MS.
As the umbrella organisation for national MS organisations in Europe, EMSP is uniquely positioned to:
Identify and facilitate programmes that make a real difference to people with MS
Enhance cooperation between European players in the fields of research and advocacy
Influence European health, social, and employment policies through evidence-based advocacy reflecting the collective views of our membership
Support national MS societies in their advocacy work, including outreach to policy-makers and capacity-building
Build alliances between MS, chronic disease, and disability advocates across
Vision
A world without MS, achieved in partnership with people living with MS, their communities across Europe, and their allies.
Mission
EMSP brings together the unique expertise of our members and partners in Europe to drive critical, state-of-the-art research and advance MS-relevant policies and treatments, and possible cure. Our platform offers our members, EU decision-makers and opinion-leaders, and the wider MS community valuable evidence-based resources and tools to improve the lives of every individual living with MS in Europe.
Our Values
Equity
Solidarity
Social Justice
Sustainability (systems, society, environment)
Diversity and Inclusion
Strategic Plan
An overview of our Strategic Plan 2022-2024 can be found here.
Constitution
EMSP's Constitution is available in both English and French.
EMSP Annual Report