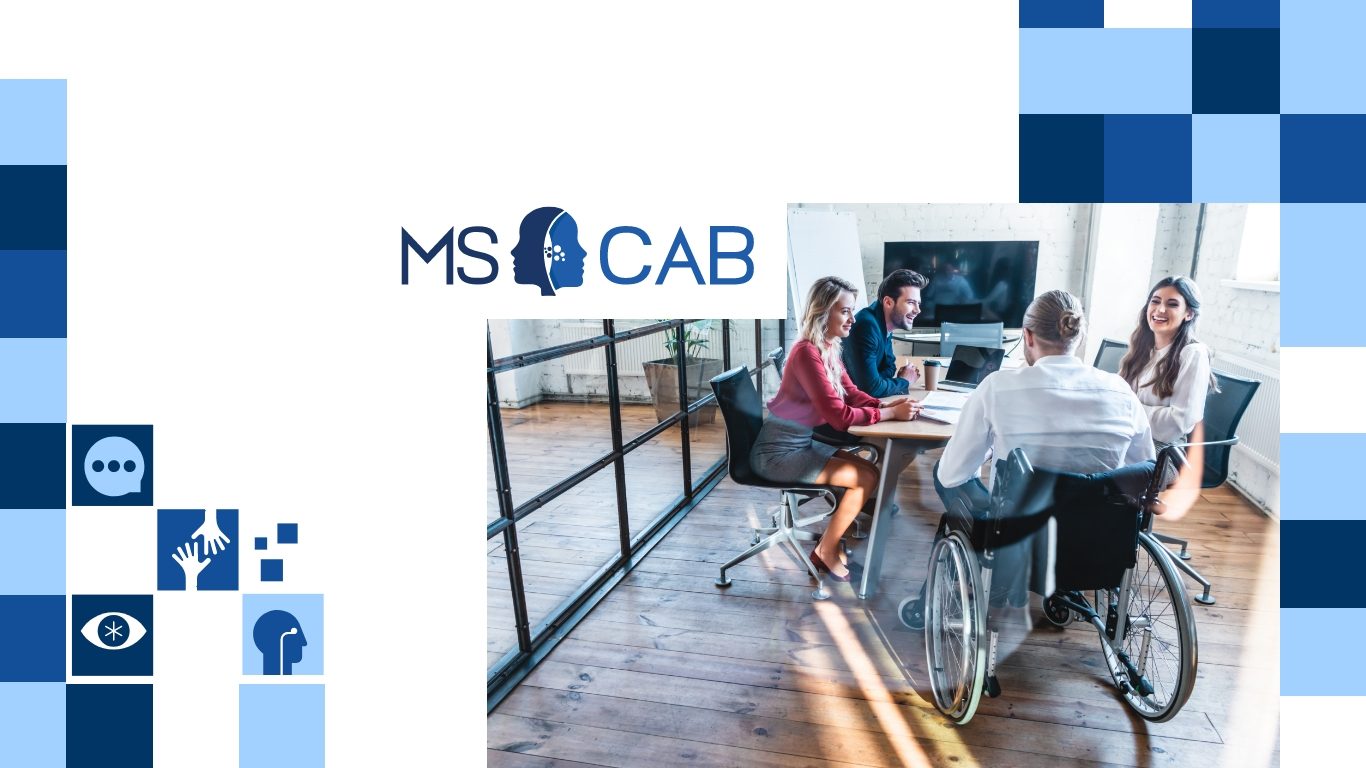 About the Multiple Sclerosis Community Advisory Board (MS CAB) 
The Multiple Sclerosis Community Advisory Board (MS CAB) is a representative group of dedicated MS community activists and patient advocate members from different European countries, who have knowledge of scientific as well as policy-related issues. The MS CAB offers a pool of patient experts with the aim of meeting with companies, researchers, and other stakeholders to provide our expert knowledge, including advice to optimize clinical trials for better and faster results, everything that can accelerate treatments/cure through to market and bring them to the patients without leaving anyone behind.
By bringing together a group of well-trained and informed patients and care experts we hope to:
Provide an expert patient perspective to industry and academic partners working in MS research and development.
Identify common research priorities that represent the needs of MS patients and caregivers.
Ensure the design and running of clinical trials with a strong patient involvement right from the start.
Support increased access to, and reimbursement of, effective and affordable MS treatments.
A positive and constructive relationship with our MS CAB will help stakeholders:
Shorten product development time.
Develop more patient-friendly PROMs.
Speed up the recruitment process for clinical trials and reduce the drop-out rate.
Bring more real-life experience and expertise into its research programs.
Improve clinical trial results.
Accelerate market approval and access.
Meet Corporate Social Responsibility goals.
Interested to work with the MS CAB?
Contact EMSP Project Coordinator at: projects@emsp.org with the proposed topic you would like to invite the MS CAB to work on
Proposals will be reviewed internally
If approved, the MSCAB coordinator will follow up with the administrative procedure (Memorandum of understanding, agreements with the MSCAB members-if required, agreements with industry partners, etc.)
Meeting/consultation with MS CAB
Evaluation of the session
Eligibility to become an MS CAB member 
A resident of a European country who:
has, or has previously been diagnosed with, MS; or is a family member or caregiver of person living with MS, or is a member of MS organisation
is motivated to attend MS CAB meetings (virtually and in-person)
can demonstrate a strong interest in the wider MS community and/or MS treatment research and development,
has good English knowledge
has a strong interest to learn more about science and medicine
is available time to commit to the work of the MS CAB
has a good internet connection