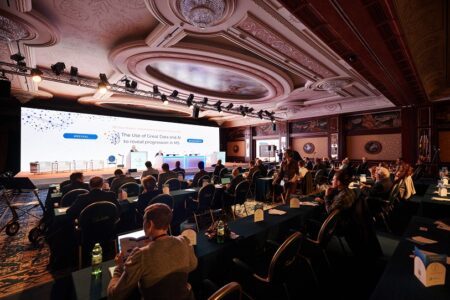 ---
Stakeholder Events
MS Data Alliance Stakeholder Engagement Meeting 2022
30.11.2022
On 16 November 2022 EMSP representatives (Herbert Temmes, Jana Hlaváčová, and Mohsharif Nasrulloeva) participated in the 2nd MS Data Alliance Stakeholder Engagement Meeting in Baveno, Italy.
Focus on AI and Great Data
This year the conference was focused on the use of Artificial Intelligence and Great Data to reveal progression in MS. As it was mentioned by Jana Hlaváčová "The progression is still the biggest unmet need for people with MS. Let's use the great potential of real-world data and machine learning to combat it." Jana was one of the speakers during the session on "The value of AI and great data to reveal MS progression – reflections of a person with MS" followed by an interactive panel debate with the audience.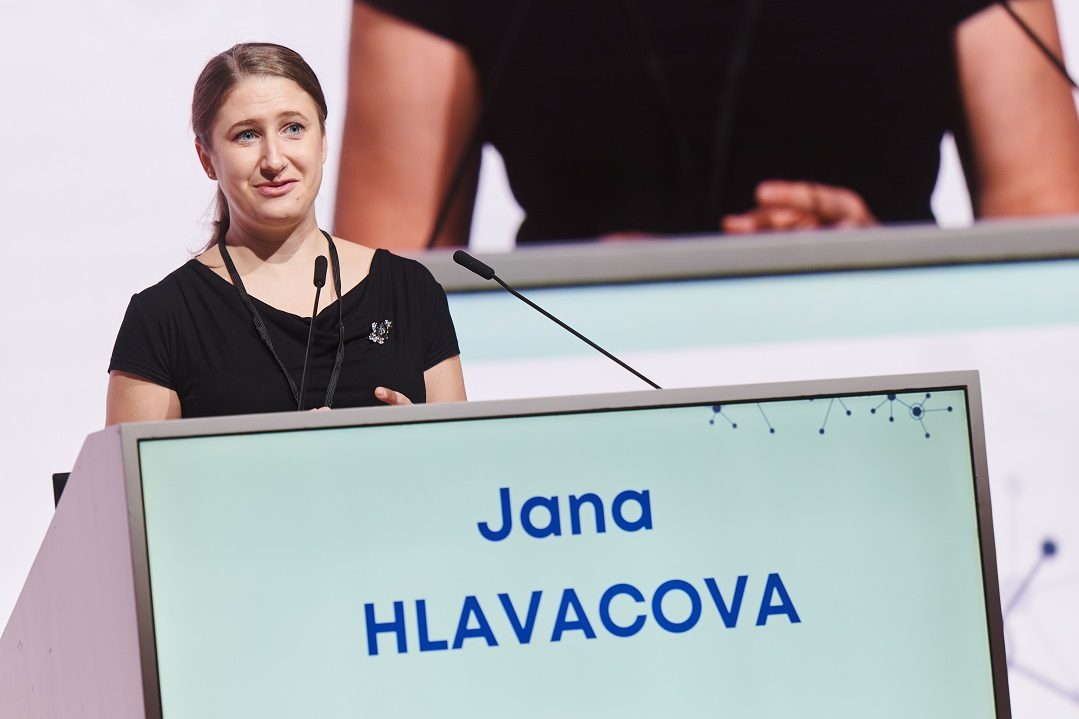 Liesbet M. Peeters presented "The past, the present and the future of the MS Data Alliance" which showed impressive efforts of the project that have been done to improve MS data collection during the last three years. One of her main messages was "Raise the value of data by raising awareness about the data!"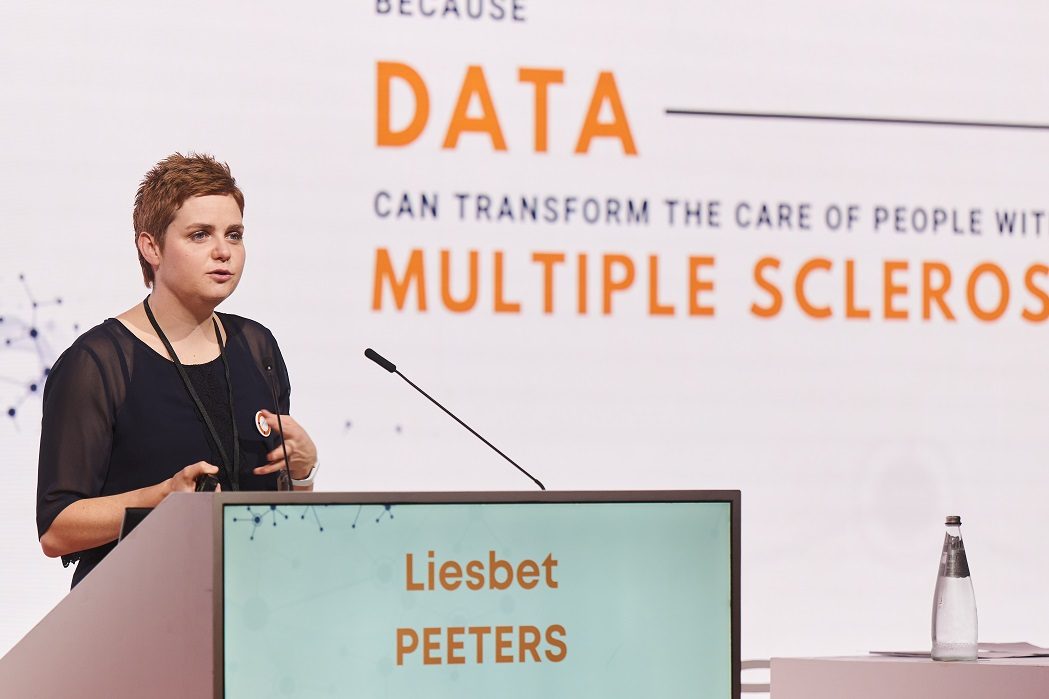 Thanks to this meeting we had an opportunity to attend presentations of great data scientists working on MS Data Collection and analysis.
MS Data Alliance Fellowship Program
During this conference, EMSP represented by Jana Hlaváčová announced the launch of the MSDA fellowship program.
By interacting with stakeholders, it became clear that a more personalized and tailored approach would be appreciated following the educational program.
In the past, indeed, the MSDA successfully supported data partners involved in the COVID-19 in MS Global Data Sharing Initiative with questions they had. In doing so, MSDA has witnessed the impact of 1-on-1 interactions. Therefore, the MSDA Fellowship Program will be launched in 2023 in order support someone to set up a data initiative and become a champion for Multiple Sclerosis data specifically in Central and Eastern European or the Balkan Region.
The first Award Ceremony to announce the elected Fellow will take place during the next EMSP Annual Conference in Helsinki, Finland.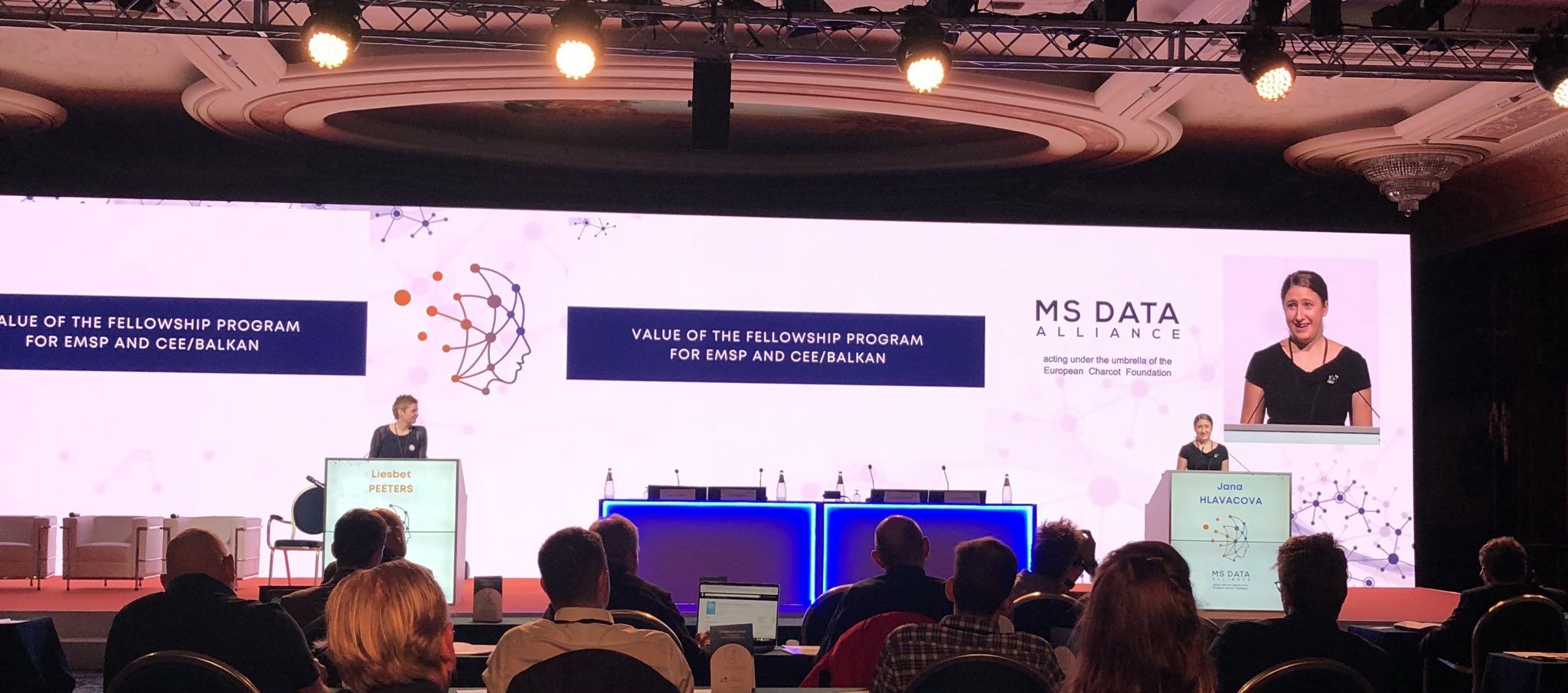 About MS Data Alliance
The MS Data Alliance is a global multi-stakeholder non-for-profit collaboration that strives to overcome the sociological and technical challenges that arise when scaling-up real-world MS data.
MSDA vision: a world in which multiple stakeholders collaborate in the trustworthy use of real-world health data to accelerate data-driven insights necessary to transform the care of people with multiple sclerosis (MS).
Stakeholders: regulatory decision-makers, people with MS, patient societies, data custodians, industry, clinicians and researchers.
---