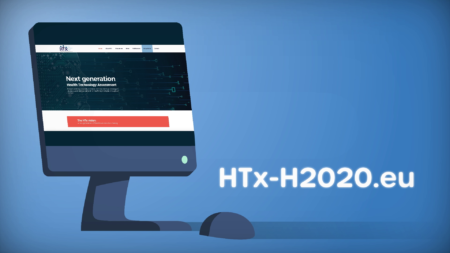 ---
EMSP News
HTx – Next Generation Health Technology Assessment
26.10.2021
How to decide on the best standard of care for a person with MS?
What if patients could contribute to designing decision-making models of the future?
What are the best therapies and the ones it is worth paying for?
Is it possible to identify the best therapeutic pathway for each patient?
Is it possible to do it on a personalized basis? How can patients influence the drivers of these decisions? How will they play in this scenario?
Complex decisions to make
Your doctor needs to decide the best therapy or at which moment different treatments will offer the highest benefit and in which combination. How to ensure that this decision fits your condition?
Clinical research does not always offer the answer to the questions to doctors and to authorities that decides the standard of care to be covered or reimbursed.
Many and different treatments or combinations cannot be all compared in trials, small populations make this even harder. Different kinds of medical care may be needed from various specialists, that cannot be easily compared either.
With Real-world-evidence and data, we can figure them out
HTx will test methods to combine all data from clinical research and real-world medical practice into artificial intelligence models, to assess therapeutic pathways on a personalized basis. That will allow your doctors to identify the best therapeutic pathway for you, based on your characteristics, in real-time, discussing that with you in the consultation. The same applies to health authorities that decide what's worth paying for.
For that purpose, a tool is meant to be created to assess the combination of treatments that can best prevent relapses for a person living with MS, based on his/her characteristics. What characteristics can best define a baseline risk? Which ones are more relevant or irrelevant?
Patients should influence this research and play as co-decision-makers
Patients have the possibility to influence the drivers of this research by interacting with project experts and making those tools fit their needs. This is your opportunity to shape the new decision-making models and decide the role patients can play in the future.
Shared Decision Making: share your answers
On November 29th we are planning a workshop under the title of "Shared Decision Making" to compile ways in which clinicians and patients can use Real-World Evidence (RWE) to explore expectations regarding the outcome(s) of treatment and to make shared decisions.
If you are a person with MS and would like to engage in the HTx project, register via this link to the "Shared Decision Making" workshop, or share your own experience on this topic with us via email at projects@emsp.org
 If you would like to learn more, please visit the HTx website.
---