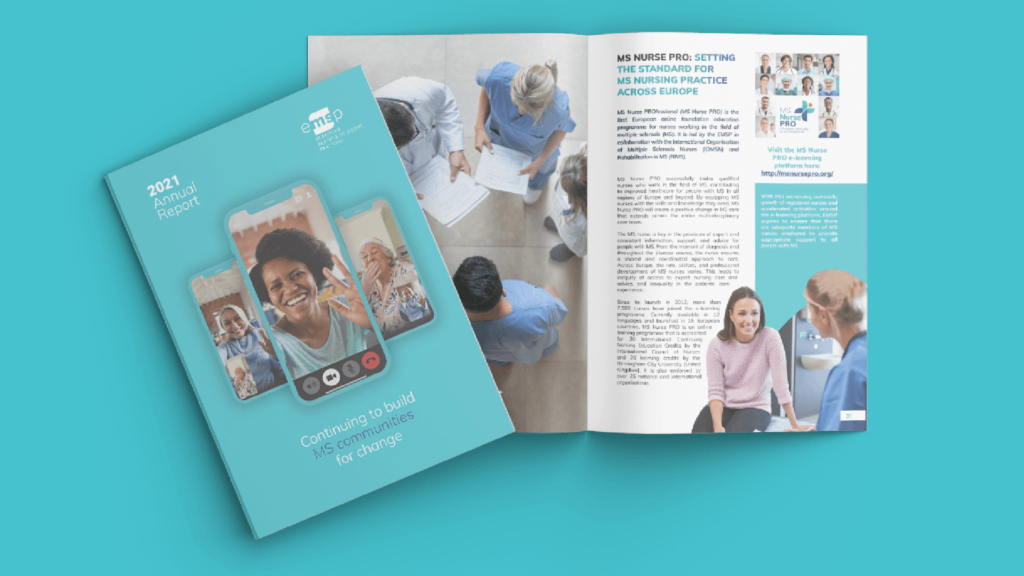 EMSP Annual Report 2022
11.09.2023
We hope you will enjoy reading our EMSP Annual Report 2022 in a downloadable PDF format with a summary of activities and achievements. This annual report is also available in a more user-friendly format on a microsite.
Introduction from the President and CEO
Welcome to the EMSP Annual Report 2022, the year that brought us together again in person after 2 long years of global pandemic, heavily impacting the health-care systems, and a year marked by the Russian invasion in Ukraine bringing war back to Europe.
In these challenging times, we're grateful to our members and partners for their immediate support in emerging activities as well as their continuous involvement in our projects.
In 2022, our Membership Capacity Building Programme has strengthened the MS community through workshops focusing on advocacy & fundraising activities. The Membership Communication Network provided a space to coordinate the response in support for people with MS living in or fleeing Ukraine.
We started working on the IMSS Survey with 25 member organisations on board. We created new educational tools and launched a new fellowship program in the MS Data Alliance. What's more, the creation of the first MS Community Advisory Board was another major step in involving MS patients in research and innovation.
Last year was also marked by the launch of our Recommendations for Caregivers of Paediatric MS. The Young People's Network focused on advocacy in expert workshops and a face-to-face meet-up in the Baltic Region. Our Annual Conference was co organized with AEDEM and EME under the theme of "A holistic approach to Personalized MS Care". Lastly, MS Nurse PRO launched its new research module supported by ECTRIMS and started a collaboration with the Birmingham City University.
We would like to thank our members for their commitment to the European movement. We welcome our new Board and thank the former Board members for navigating EMSP during these unprecedented times. We would also like to acknowledge the commitment of EMSP partners and thanks the Brussels-based team who carried forward the work in good spirit during times of tremendous changes.
DOWNLOAD