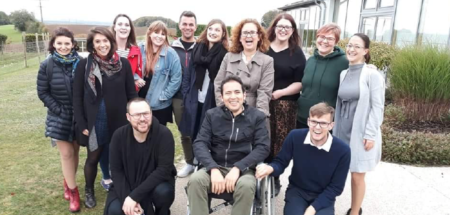 ---
EMSP News
Young people's Network 2.0 Advocacy skills training: Making a change
19.12.2019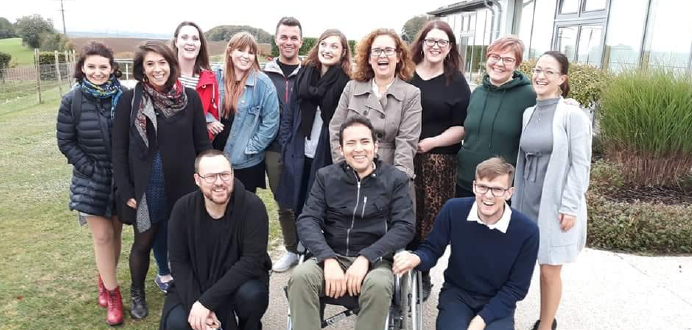 From the 27th to the 29th of September,  EMSP organised an advocacy training workshop in Luxembourg, for the Young People's Network members. The workshop aimed to help young MSers develop the skills and acquire the knowledge to effectively run awareness and advocacy campaigns. These campaigns will support the MS communities on local level.
Identifying advocacy goals and developing campaign message
13 motivated and passionate young MSers participated in an inspiring and interactive workshop, moderated by Dan Moxon, Director of "People, Dialogue and Change" – a leading expert in the field of youth participation and youth engagement..
Dan Moxon engaged through interactive play with the young campaigners to find issues of importance for them and teach them how to turn those issues into campaigning ideas and messages.
It is often difficult to reach out to other young MSers. The participants could reflect on how to built on the newly acquired skills to analyse and pinpoint who could be reached through different mediums and also  who they could reach out to for supporting their campaign and leading them to success.
Enjoying the annual conference of Multiple Sclérose Lëtzebuerg
Our young advocates had the opportunity to attend the Annual Conference of Multiple Sclérose Lëtzebuerg (the Luxembourgish MS Society) and contribute to the discussion on the theme of: "MS and Employment
We would like to extend a warm thank you to MEP Tilly Metz, president of the Luxembourg MS Society, Ms. Anne Leurs, Director of the Luxemburgish MS Society, and to Mr. Dan Moxon, Director of "People, Dialogue & Change" for supporting the Young People's Network activity.
The power of the network
The EMSP Young People's Network members enjoyed an educative weekend, made new friends and empowered themselves for a brighter future!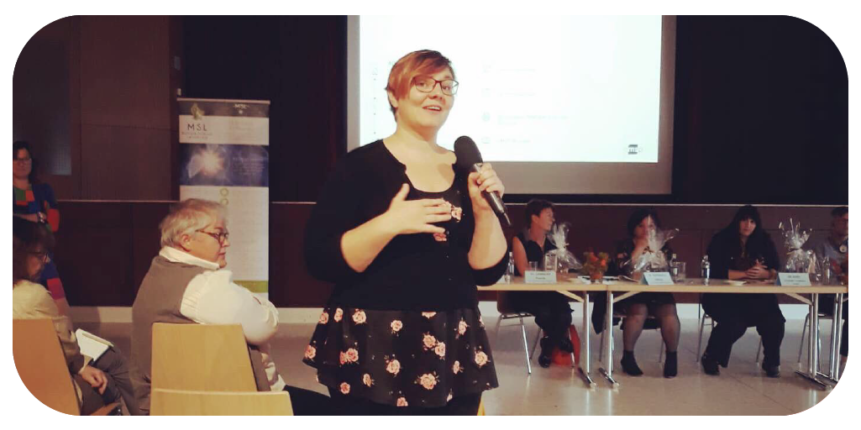 "I was immensely pleased to have my fellow Young People's Network members and friends in Luxembourg. The weekend was exciting and significant for our individual and collective advocacy work. It is great to see the EMSP support the young voices of MS in such a profound manner. In addition, it is so wonderful to have had my society (Multiple Sclérose Lëtzebuerg) support for organizing this workshop in Luxembourg. It allowed for meaningful exchange between a diverse group of MSers from different countries and certainly have a profound impact on our collaborations." – Susanna van Tonder, EMSP YPN member
---