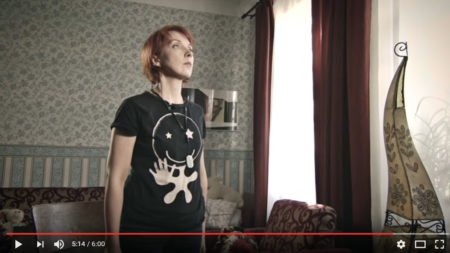 ---
Member News
Wireless monitoring system: a solution to support MS examinations
10.04.2017
By Katrin Rüütel
The Estonian MS Society is involved in the development of a wireless device aiming to help with the remote examination of people living with multiple sclerosis in the country. The Society reports 'positive' results after having measured key aspects such as balance and mobility, in some cases even during relapses and recovery. This is an article for EMSP's Membership Newsletter.
According to the Society, this home monitoring device (MEMS) is able to collect and transmit reliable data about people with MS on treatment. The system could significantly reduce the need for visits to medical centres without compromising on quality of care.
Find a video description here.
Adding value
The wireless device was tested on 44 people with MS – either at home or in the office – and showed potential to add value to neurological examinations.
Different tests demonstrated that the best location for the MEMS transmitter was the chest area – or sternal region – as applying it on the head or extremities implies picking up too much noise.
The most reliable data were received from standard standing positions. However, in some people with MS the readings were influenced by significant fatigue. This led to the conclusion that the measurements should be performed during the time of day when the respective person is less fatigued.
One important mention: the transmitter was not able to identify all relapses as they can occur with isolated sensory or visual signs.
'Feasible system'
Long term follow-up of people with MS testing the MEMS transmitter at home demonstrated the feasibility of this system provided the persons involved had a motivation to perform the measurements, the Estonian MS Society concludes.
Between 1,300 and 1,400 are estimated to live with MS in Estonia. The Estonian MS Society gathers 400 patients and carers through its seven regional branches. A third of them are actively involved in the organisation. 
---