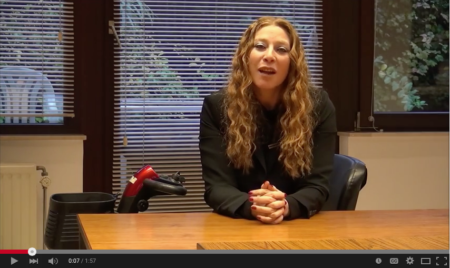 ---
Member News
"We need to hear your voice" –
EMSP's Patients Survey
06.04.2015
https://youtube.com/watch?v=ozhRZg9Gk_M
EMSP is kindly inviting people living with multiple sclerosis (MS) across Europe to complete our Voice of MS Patient survey (PEP).
All those interested can find the survey here. It is accessible in 28 European languages and takes only 10 minutes to complete.
Find more information on the survey here.
The PEP survey is the only such initiative that focuses primarily on the specific situation and needs of people with MS in terms of employment, care, treatment, support and living environment. As our MS advocate Shana Pezaro mentions in the enclosed video message, "we need to hear the voice of people with MS across Europe so we can push for better solutions and policies which will help improve their lives."
EMSP is encouraging our vast network of 41 MS societies in 36 European countries to disseminate the survey widely, in order to reach a maximum of people with MS.
The Voice of MS Patient survey aims to:
Provide an overview of the situation and experiences of people with MS
Identify areas of unmet needs, with a focus on availability of information, access to medicines and therapies, involvement in decision-making, rehabilitation services, quality of life and education/employment
Assess progress in MS treatment and care.
The outcomes of the PEP survey will be included in a detailed report on the current situation, which will be followed up by a cross-border awareness raising campaign to address the inequalities and challenges faced by people with MS. One of the main targets will be EU and national policy decision-makers. Additionally, an MS Patient Advocacy Summit will be organised to further disseminate the outcomes of the report.
---