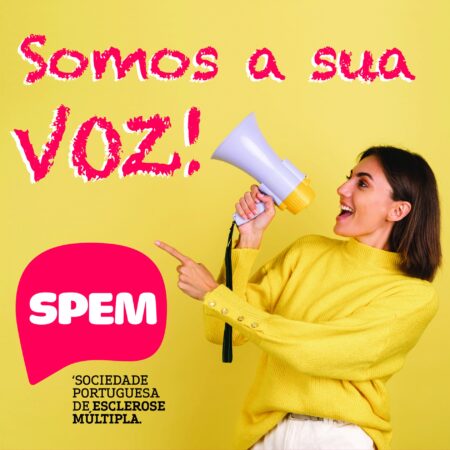 ---
From Europe|Member News
Full members
Full members|Member News
Member News
We are you voice! Portuguese MS Society addresses the needs of people with MS in the Parliament
20.09.2023
Multiple Sclerosis Portuguese Society (SPEM) participated in two the Hearing at the Portuguese Parliament (Assembly of the Republic) and delivered messages highlighting the pressing needs of people with MS as well as concrete proposals on how these needs can be addressed by the law-makers.
On 30 May, World MS Day, SPEM representatives took part in the parliamentary hearing at the Health Committee and delivered postcard messages collected during their digital campaign "We are your voice!". SPEM launched this campaign to raise awareness about the needs of people with MS and encouraged writing postcard messages to politicians.
On 12 July, SPEM representatives participated in another parliamentary hearing at the Health Commission and the Committee on Work, Social Security and Inclusion. SPEM representatives delivered to the members of the parliamentary Committee a document listing their suggestions/proposals for improving social policies in the areas of health and work.
SPEM proposals include:
The need to include a specific provisions for people with progressive multiple disabilities and invisible symptoms, as occurs in MS, in the Labour Law, in order to facilitate people with MS' full participation in society and have professional perspectives adapted to their condition, without loss of income and careers.
The need for a review of the National Disability Table (TNI) and the need for a due assessment of invisible symptoms of MS, such as pain and chronic fatigue.
The need to reformulate the allocation of Support Products by Social Security.
The need to create a Support Product/Mobility Equipment Banks, contracted with Social Security and covering the entire country, in order to allow the rapid loan of equipment, particularly the most expensive, to patients who need it.
Portuguesa law-makers acknowledged the necessity of suggested proposals and agreed such proposals would contribute to the improvement of the living conditions of people with MS and their dignity. They have committed to further discussions within the framework of the Health Committee and the Labour, Social Security and Inclusion Committee.
You can find here more information about this Hearing and the proposals of SPEM.
---