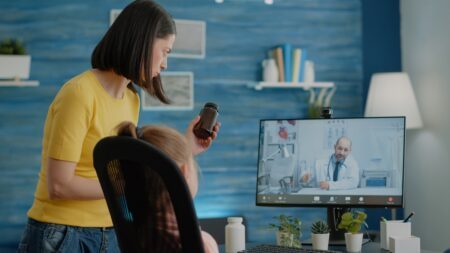 ---
EMSP News
The Cost of Caring for Children and Adolescents with MS in Europe
27.09.2022
The 'Cost of Living Crisis'
As we transition from the summer holidays into the very busy time of return to school, university, and the final months of 2022, there are very challenging issues in households across Europe.
The 'Cost of Living Crisis' is causing chaos in households across Europe. As energy prices rise at a rate far beyond the financial capacity of many, increases in prices of food, clothing and everyday items are continuing to climb, and many governments are failing to respond. The Euro area inflation rate is now up to 8.9% (EUROSTAT, July 2022).
The Cost of Caring for Children and Adolescents with MS in Europe
For caregivers of children with MS, there are additional pressures that impact them on a uniquely personal level but that reach far into their community. Many caregivers of children with MS have to take time out of their professional work to do care work. This can include attending medical appointments, supporting their children's education (children with MS may have poorer academic performance than their peers, due to missing out on school as well as the impact of the disease on their bodies[1]) and general well-being to deal with the symptoms of the condition. Throughout the Covid pandemic and continuing to the present day, greater efforts are needed to ensure that parents have the social supports to stay financially secure while supporting their children.
For caregivers of children and adolescents with MS, the pressure to provide necessities for their children is a constant juggling act in terms of financial resources, physical well-being, and emotional health to deal with the psychological pressure of being a carer. Caring for children with MS can be a source of great personal satisfaction but there are unique challenges when the social supports are cut back or are non-existent. As well as the gaps in health and social care provision for children with paediatric MS, there are issues with social systems that don't allow for carers to access support when they need it. Out of all countries taking part in the EMSP MS Barometer 2020, just 18 provide child disability allowances[2].
The Challenges Faced by Unpaid Caregivers in Europe
In Europe, approximately 80% of care is provided by unpaid caregivers. People's employment can become precarious as they try to balance the needs of their loved ones, stay in their jobs, and maintain their income and social welfare entitlements. When in employment, carers should be able to rely on work-life-care reconciliation measures, which became possible and acceptable during the early days of the Covid pandemic and now can be sustained as we move to have care work prioritized.  Continuing in this, teleworking, flexi-time, shared working and part-time options should all be available to people who need to respond to the needs of a loved one.
"Without the work of these unpaid carers, formal care systems would be totally unsustainable and many acute needs would remain unattended to. Yet carers receive little recognition for the valuable work they do. Policies to support them, although under development in many countries, are still far from adequate".
The Cost of Long-Term Care Provision
Parents or other caregivers of children and adolescents with MS need emotional, informational, and financial support to allow them to best support the child's wellbeing as well as their own. The challenges that these individuals face will touch all of Europe in the years ahead. The changing demographics in European countries suggest that there will be a significant change in the cost of Long Term Care provision over the coming decades. The projected budgetary impact of a progressive shift from informal to formal care by 2070 would imply an increase of the share of GDP devoted to Long-Term Care by 130% on average for the EU[3].
The EU Care Strategy
There is recognition at the highest level of the European Commission on the value of care on a personal level as well as the contribution to the well-being of all people in society. President Ursula von der Leyen said that "caring for someone you love is the most precious time of all". Taking inspiration from the EU Care Strategy, EMSP looks to European governments and policymakers can demonstrate how caregiving is valued. By enhancing the care policies at a national level and using the EU Care Strategy national governments can renew their efforts to guarantee access to good-quality and sustainable care services for everyone, throughout their life course. In the coming months, as we continue to advocate for improved conditions for caregivers of children with MS, EMSP will be eagerly anticipating the publication of the EU Care Strategy.
For further information on the impact of MS on children and their caregivers, see the MS Barometer 
The EU Care Strategy is due to be published in the third quarter of 2022. For more information see Eurocarers
[1] Montalban X, Gold R, Thompson AJ, et al. 2018. ECTRIMS/EAN Guideline on the pharmacological treatment of people with multiple sclerosis. Multiple Sclerosis Journal 24(2): 96-12
[2] EMSP MS Barometer 2020, page 37 
[3]Eurocarers, THE EU STRATEGY ON CARE: A new paradigm for Carers across Europe?
---