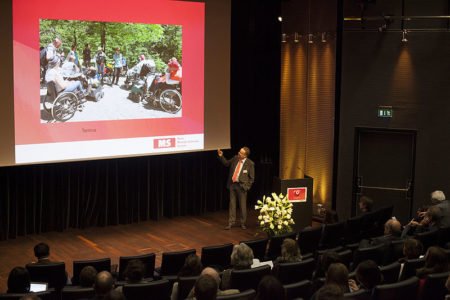 ---
Member News
Switzerland: Focus on rehabilitation at national MS symposium
28.02.2017
MS rehabilitation was the main topic of the 19th State of the Art Symposium organised at the end of January by the Swiss MS Society.
Physiotherapy and medicinal cannabis also featured on the agenda.
Find more information here (in French).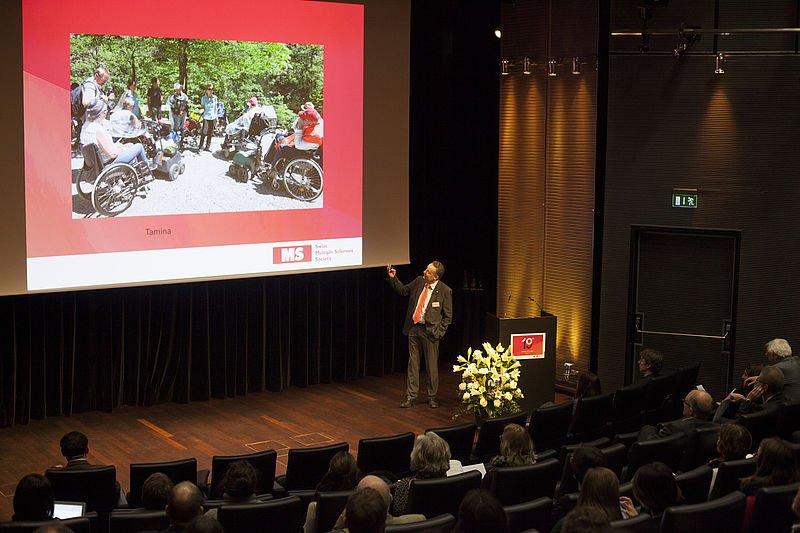 Rehabilitation: improvements for quality of life
Around 300 MS experts were present at the symposium. They agreed that tailored rehabilitation has a positive influence on the quality of life of people living with multiple sclerosis. Although it has not been found to affect disease progression in a significant way, rehabilitation is recognised to bring an improvement in social activity and inclusion.
Cannabis: support against MS symptoms
Dr Claude Vaney held a presentation on the topic and mentioned that the use of cannabis by MS patients can alleviate pain and spasticity. He admitted – though – that cannabinoid drugs are hard to find in Switzerland.
Physiotherapy: a recommended routine
The physiotherapy group of the Swiss MS Society marked their 15th anniversary in January and took this opportunity to share with the symposium's audience a series of related videos created to help people with MS. The group's recommendation: physiotherapy should be practiced as often as possible and ideally before movement restrictions appear.
---