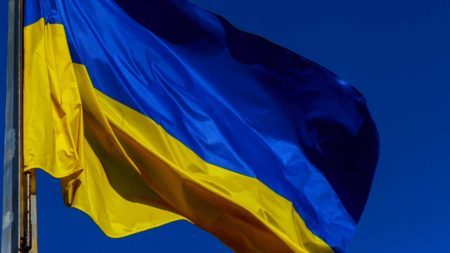 ---
EMSP News
Statement: EMSP expresses solidarity with Ukraine
24.02.2022
Dear EMSP Members, Partners and Supporters, 
The European MS Community cannot remain indifferent to the disturbing and rapidly developing conflict on the Ukrainian-Russian border, which violates international laws and threatens human rights and democracy in the country.  
In view of the dramatic events unfolding before the eyes of the entire world, we would like to express our solidarity with the entire Ukrainian society, and in particular with people living with MS in the country, as well as our Associate Members, the Ukraininan MS Community (UCMS).  
We stand in solidarity with the people of Ukraine and our colleagues and friends who continue their human rights and humanitarian work in these harsh circumstances. We regard their struggle with great concern, and we are inspired by their commitment and resilience. 
We would like to assure them that in these difficult times, they can count on the support of the European MS Community. We join the international community in condemning these hostile actions and we urge decisive actions from the European and International community to stop Russia from violating its obligations under international law and support Ukraine's independence, sovereignty and territorial integrity. 
In conveying our solidarity with Ukraine and its people, we also express our hope for a peaceful normalization of the political situation. 
---