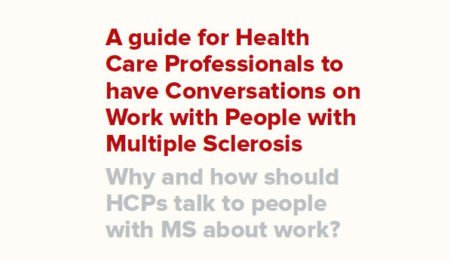 ---
EMSP News
Ready for Work: Employment Guide for health care professionals
27.02.2017
EMSP and The Work Foundation of Lancaster University launched a new guide to help health care professionals (HCPs) talk about the benefits of work when consulting people diagnosed with multiple sclerosis.
Find the Guide here.
This document advises neurologists and other clinicians on how to convey the positive effects of work to MS patients.
The Guide is endorsed by the European Committee for Treatment and Research in MS (ECTRIMS) and by Rehabilitation in MS (RiMS).
Find more information here.
Ready for Work
This initiative is part of the Ready for Work project coordinated jointly by EMSP and The Work Foundation.
---