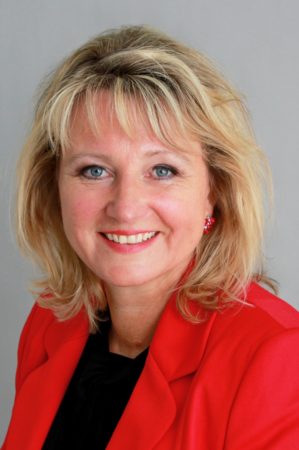 ---
Member News
Quality of life of people with MS: a priority for German MS Society's new Secretary General
02.12.2015
The National German MS Society (DMSG, Bundesverband e.V.) has recently appointed a new Secretary General, Mrs Susanne Schönemeier, in place of long-serving Dorothea Pitschnau-Michel who stepped down in October.
Susanne Schönemeier, 49, is a jurist who also holds a diploma in public administration. She previously worked as a Deputy Manager at the German Tenants' Association in Hannover (2008-2015), as State Commissioner for the Federal Association of Private Social Service Providers (2001-2008) and before that as lawyer for her private law firm (1995-2001).
In her new role, Mrs Schönemeier is looking forward to building on her previous experience in areas such as patient care, supporting disabled people, and lobbying. She also relies on her extensive experience in PR and media relations.
"At DMSG, I have the opportunity to set ambitious goals and gather valuable experience, especially by engaging with people who need support in order to give their lives the desired trajectory."
As Secretary General of DMSG, Susanne Schönemeier (photo) aims to bring continuity, stability and financial security in order to ensure the progress of good service to people with MS:
"Through projects focused on information and education of people with MS, their family members, but also the general public, we want to increase the quality of life of those living with this condition – that is very important to me."
---