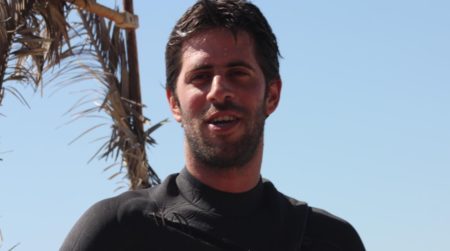 ---
Member News
Portugal: Newly diagnosed MS athlete becomes bodysurf champion
21.10.2016
The Portuguese MS Society (SPEM) announced that recently diagnosed bodysurfer and runner Miguel Rocha (pictured below) won the National Bodysurf Championship in September.
Miguel, 33 years old, was diagnosed with multiple sclerosis (MS) at the beginning of this year. This was just before he decided to compete in the Championship for the second time.
The diagnosis did not stop him from winning the tournament.
Early diagnosis
Taking advantage of his recent media exposure, Miguel has been very active in highlighting the importance of early diagnosis in multiple sclerosis.
Indeed, he feels lucky that he received his diagnosis immediately after his first and only relapse.
Chasing waves and dreams
Miguel also practices running.
His exploits make him a true MS athlete and he intends to show people with MS that they can achieve their goals and dreams despite their medical condition.
---