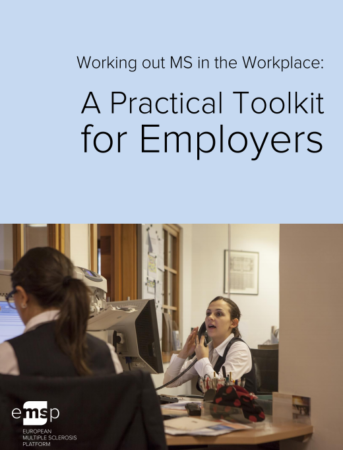 ---
EMSP News
Paving the Path to Participation: A Toolkit for Employers
01.02.2016
This Toolkit is part of the European Employment Pact, a pledge to support people with multiple sclerosis in the workplace. It is an active effort to build flexibility into businesses.
Find the Toolkit here.
Disability at the workplace: a reality
Both the Pact and Toolkit were developed in the framework of EMSP's EU-funded Paving the Path to Participation project.
The likelihood of being in the workforce with a health condition in Europe is high: 23.5% of the working population report suffering with illness, with 19% stating they had long-term health conditions.
All businesses will sooner or later face the challenge of adapting to this reality. Why not do it now, before it becomes an emergency?
Paving the Path to Participation
This project aims to stimulate policy change that will support maximum participation of people with MS in the European labour market.
---