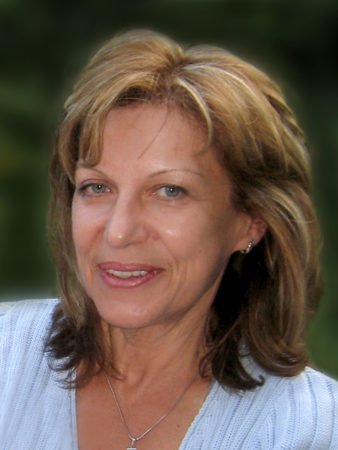 ---
Member News
Obituary: Tatyana Pencheva-Ivancheva, founder of Bulgarian MS Society
29.03.2017
The Bulgarian MS Society announced with great regret that the founder and chairperson of their organisation, Tatyana Pencheva-Ivancheva, has passed away on the first day of March, at the age of 64. EMSP expresses its deepest condolences and, as recognition for the life and great achievements of Ms Pencheva-Ivancheva (pictured below), we have decided to host this obituary article written by our Bulgarian colleagues.
 "I believe in miracles and this is why they always happen to me", was a personal motto for Tatyana Pencheva-Ivancheva. Every time she told her life stories, people around her would start believing in miracles too.
In fact, all her life was a miracle since the day she received her multiple sclerosis diagnosis, in her early 20s. It happened when she was in Moscow where she was accepted to study Acoustics at a prestigious university. The first relapse made her totally blind for a few days but she recovered and pressed on.
The children
Being pregnant with her first child soon after the diagnosis, she refused to abort – as her doctors advised her.
"I have always dreamed of having a child, I will never give up on this dream", Tatyana said.
This is how her first miracle came about: the child was born and it was perfectly healthy. Another miracle followed after only 15 months when she gave birth to her second child. Neither of them has MS.
The MS society
An MS patient, mother and wife, Tatyana decided multiple sclerosis was her mission and that she would never be enslaved by the disease.
In 2002 she founded the "MS Society-Bulgaria" Foundation – aiming to ensure social integration and access to information and treatment for MS patients and also for people with myasthenia gravis (MG). This was the start of her 'fight' with social and health institutions, policy-makers, business leaders, employers and lawyers to put MS high on their agenda and raise awareness of the fact that this is a disease people can learn to cope with.
Tatyana's way
She never gave up – she was so lively, energetic, always smiling and positive. She could make everyone's day happy. Her 'recipe': willpower, healthy food, yoga and Tae Bo. No medicines.
Tatyana also liked to help everyone. One conversation with her would make anybody smile. She loved and taught everyone to love with their entire heart. In fact, she always said "I love you, dear" to people around her. This is what MS made her – a strong, motivated and positive person who never stopped following her mission in life.
Unexpected demise
She was always saying that she would never allow MS to put her in a wheelchair. And she managed to live as she wanted to until the very last moment of her life.
Tatyana died of pneumonia. She had a runny nose and sore throat just a day before she was sent to hospital. Being a cancer survivor and having lived with MS for around 40 years, it is all the more sad that she died of a virus infection. Her life ended unexpectedly leaving thousands of people in shock, grief and endless tears.
But what she left behind is the amazing spirit of a woman who did so much for MS patients in Bulgaria. She truly was a godsend miracle to Earth.
---