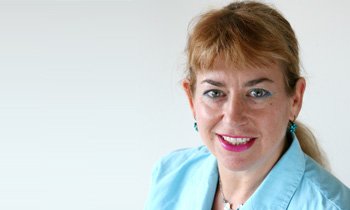 ---
EMSP News
Welcome from Maggie Alexander
02.11.2012
I'm delighted to be joining the European Multiple Sclerosis Platform (EMSP) at a key stage in the organisation's development.
From small beginnings in 1989 EMSP has grown to represent 38 National MS Societies in 34 European countries, acting on behalf of more than 600,000 people with MS.
Our vision for the future is transformational: A Europe where access to high quality treatment and support is a basic right, and people with MS have a real voice in determining their care.
Our role, as the collective voice of people with MS at EU level, means that we work across a diverse number of areas; from undertaking large-scale projects such as the forthcoming European Register of MS and MS Nurse Professional – the first accredited training curriculum for MS nurses across Europe – to lobbying on our members' behalf with a wide range of stakeholders.
This weekend I am attending our Winter Conference in Prague, organised in association with RIMS (Rehabilitation in MS), which focuses on social media and its use and impact for people with MS. Our commitment to always being at the forefront of cutting edge developments in a range of areas is one of the things that fires me up the most as we go forwards together.
Thank you for your continued and on-going support of EMSP – It's been an exciting first few weeks for me and I'm looking forward to meeting as many of our members and stakeholders as possible over the coming months!
Maggie Alexander
Chief Executive, EMSP
Please don't hesitate to get in touch with me on the contact details below:
E: maggie.alexander@emsp.org
T: +32 2 305 80 12
---