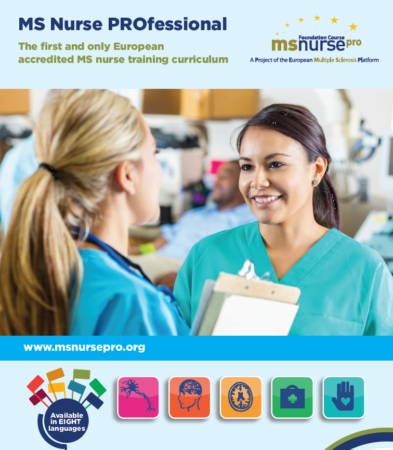 ---
EMSP News
MS Nurse Pro: New project brochure
25.04.2016
EMSP is glad to announce the publication of a new project brochure for its ongoing MS Nurse Professional (MS Nurse Pro). This is an online training programme dedicated to the specialisation of multiple sclerosis (MS) nurses in Europe and beyond.
Find the brochure here.
Find the project website here.
Why is MS Nurse Pro important?
Consisting of five (soon to be six) online training modules, MS Nurse Professional aims to enhance the education of MS nurses. They remain pivotal in promoting independence and self-care for people with MS.
The project was developed as a result of the MS-Need survey conducted in 2009. This survey highlighted the disparity of access, availability and standards of specialised MS nursing care across Europe.
---