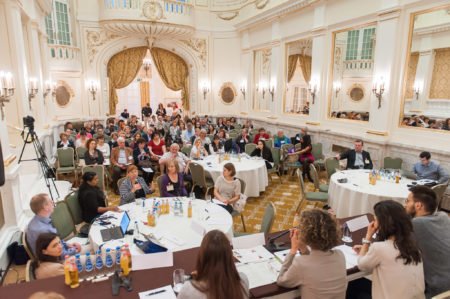 ---
EMSP News
Bringing MS voices together: EMSP's Membership Communications Network
25.04.2016
The European Multiple Sclerosis Platform (EMSP) took an important step forward in enhancing its membership outreach by launching a Membership Communications Network during its 2016 Spring Conference, held on 17-18 May 2016 in Oslo, Norway.
The Communications Network is open to all professionals from related fields working within EMSP's network of 40 MS societies in 35 European countries.
The kick-off workshop was organised on Day 2 of the Conference. The motto of the event: 'Bringing MS voices together'.
Find the agenda here.
The rationale behind the Communications Network is to enable both EMSP and its members to work more closely together to build best practice in sharing and disseminating information with the potential to empower and improve the lives of different European MS communities.
---