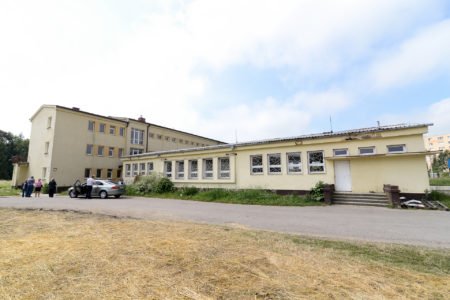 ---
Member News
Slovakia: National rehabilitation centre to open in 2018
09.01.2017
People with MS in Slovakia will benefit from the first national multifunctional MS rehabilitation centre which is to open in 2018. The announcement was made by former Board member of the Slovakian MS Union, Juliana Ilencikova (pictured below, left), currently Director of the National MS Centre.
Costs of MS rehabilitation center 
The municipality of Sabinov in the Presov region – where the center is set to be based – committed 200,000 euros to this project. According to Juliana Ilencikova, this will allow the National MS Centre to apply for European structural funding in value of 1 million euros.
Ms Ilencikova mentioned that the MS rehabilitation centre is set to be hosted in the building of a former secondary school (pictured below). The school was renovated five years ago but has been out of use for the past two years due to relocation. Ms Ilencikova added that the surrounding green space would allow the centre to organise sessions of hippotherapy alongside the more traditional physical, cognitive and psychological therapies.
---