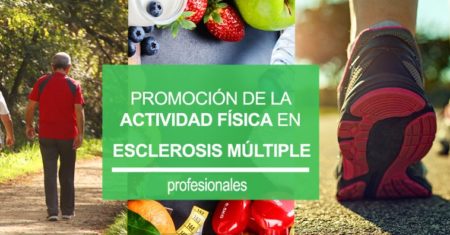 ---
Member News
MS physical activity platform launched online
05.02.2017
By Sandra Fernández  
The patient organisation Multiple Sclerosis Spain (EME) moved its popular Platform for Promotion of Physical Activity in MS online in a bid to reach a broader audience. The project targets healthcare professionals (HCPs) and other specialists working with people with MS. The unveiling of the online version took place on 18 December 2016, marking the National Multiple Sclerosis Day. Article for EMSP's Membership Newsletter.
Outreach to multidisciplinary team 
The Platform was set up in 2015 to encourage HCPs to promote physical activity among people with MS according to their possibilities and the stage of their condition. This initiative reaches out to HCPs working in rehabilitation centres, in particular.
One of the main priorities is to provide basic training to so-called multidisciplinary teams (physiotherapists, nurses, social workers etc.) enabling them to improve the quality of life of people with MS. The project is run in collaboration with corporate partner Sanofi Genzyme.
In line with expectations   
EME's initiative synchronises with health policies which are increasingly focused on prevention systems. It also upholds recent scientific evidence confirming the positive effects of physical activity. Moreover, the Platform matches the expectations of people with MS who are becoming experts in self-management of their health and feel the need to promote physical activity.
In the run-up to the platform's launch, a number of MS physiotherapists met to discuss the initiative. Two renowned figures were present: Dr. Rafael Arroyo – Head of the Department of Neurology of the University Hospital Quirónsalud Madrid; and MS athlete Ramon Arroyo – a well-known patient advocate.
How it works 
The Platform collects and shares specialised content in the areas of physical therapy, psychology, nutrition and healthy habits. It facilitates access to multitude of resources, guides and experiences of different professionals from MS national and international organisations. It also shares information about people with MS who have faced challenges related to physical activity and sport.
The Platform is updated regularly. 170 professionals who work with people with MS had registered by January 2017.
Those interested can access the platform at http://actividadfisica.esclerosismultiple.com (content in Spanish).
According to the Atlas of MS, 47,000 people currently live with MS in Spain.
---