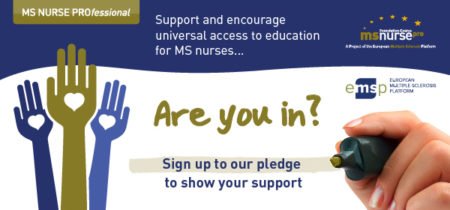 ---
EMSP News
MS Nurse Pro: 150,000 people reached on social media
14.09.2015
EMSP is pleased to report that our social media campaign to raise signatures in support of greater access to education for multiple sclerosis (MS) nurses was successfully completed.
More than 100 signatories rallied to the cause which lead to a total social media reach of around 150,000 people.
The campaign page can be found here.
This initiative was in line with the overarching objective of our MS Nurse PROfessional project.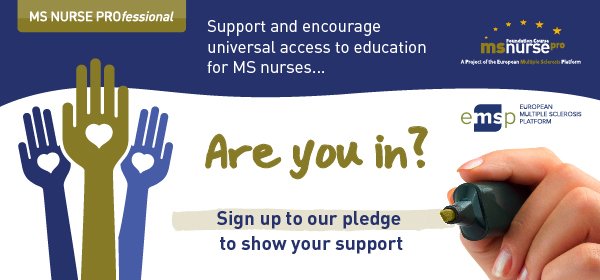 MS Nurse Pro
Nurses remain the constant, key worker in the provision of care and support for people with MS, and are pivotal in promoting independence and self-care.
MS Nurse Pro is a ground-breaking online educational tool for nurses and healthcare professionals caring for those with multiple sclerosis (MS). It is a programme designed to standardise care for people with MS across Europe and support nurses to develop the knowledge and skills they need.
The programme was developed as a result of the MS-NEED survey conducted in 2009, which highlighted the disparity of access, availability and standards of specialised MS nursing care across Europe for people with MS and their families.
What is MS?
Find out about multiple sclerosis here.
---