---
Member News
German MS Society welcomes new CEO
02.11.2016
The German MS Society (DMSG) officially announced the appointment of Hendrik Schmitt as the new Chief Executive Officer of the organisation as of October 2016.
Mr Hendrik Schmitt, 40 years old, brings a significant financial expertise into his new job.
He is also keen to support the cause of people living with multiple sclerosis (MS) in Germany.
"It is important for me to contribute to medical research and to improving the quality of life of people with MS in a steady and sustainable way", said Mr Schmitt (pictured below).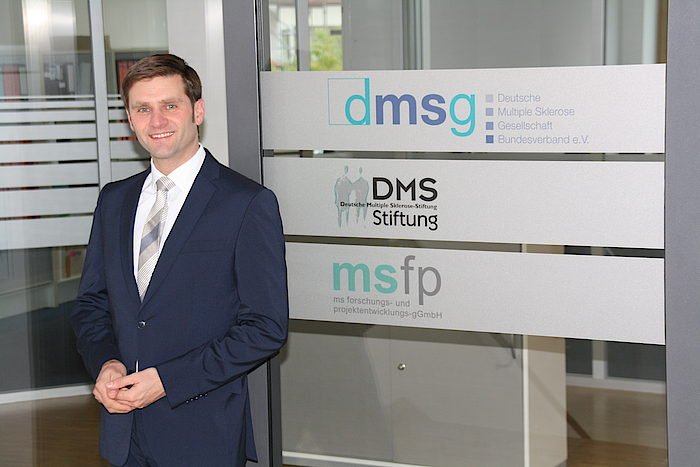 Experience and motivation
Following his studies in business administration, Hendrik Schmitt worked for four years for the Board Secretariat of BHF Bank.
Over the past seven years he has worked with the Chamber of Industry and Commerce (IHK) in Hanau, Germany.
The move to DMSG was motivated by professional but also personal reasons, as Mr Schmitt mentions:
"I have family members living with MS and I want to be able to support them as well as other people with chronic diseases."
DMSG is one of the biggest member organisations of EMSP. According to MSIF's Atlas of MS, more than 130,000 people live with multiple sclerosis in the country.
---