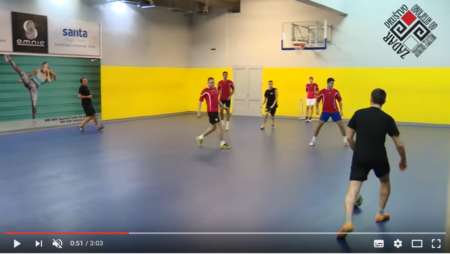 ---
Member News
Football and MS: A story from Croatia
11.04.2017
A young and enthusiastic team of multiple sclerosis (MS) advocates living in Zadar, Croatia, have produced a video about one of their own: Patrik, 24 years, diagnosed with MS six years ago.
Patrik loves football and after his diagnosis he feared he would not be able to play anymore. This is a story about some of the key aspects of living with MS.
Chasing dreams despite the MS challenges, managing MS through physical activity and benefiting from social inclusion. This video shows that Patrik was able tick all these boxes thanks to football.
'Leave your fears behind'
"My advice for everybody living with MS in Croatia and across Europe: sports and all types of physical activity are extremely important for your quality of life so leave your fears behind and exercise to the best of your abilities."
Patrik's message for the wider MS community.
Supporters
The MS team from Zadar expressed their gratitude for the support in creating this video to the MS Association from Zadar, the European Multiple Sclerosis Platform and the Natural and Graphics School from Zadar.
---