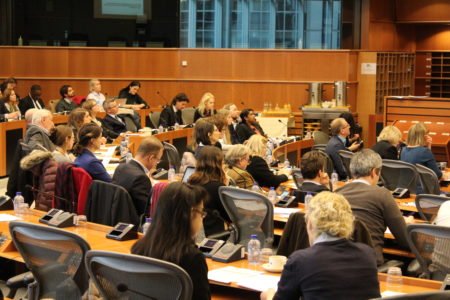 ---
EMSP News
European Parliament debate: Can real world data advance equity of health care?
08.03.2017
People living with multiple sclerosis (MS) in the European Union could receive timelier access to safer and more efficient therapies. They could also become important partners in the regulation and pricing of medicines.
The key to turning these possible scenarios into reality is the better exploitation of so-called Real World Evidence (RWE).
This was the main conclusion of a European Parliament debate co-organised on 7 March by EMSP and MEP Cristian Bușoi.
Find more details in the related Press Release.
Find presentations from key speakers here.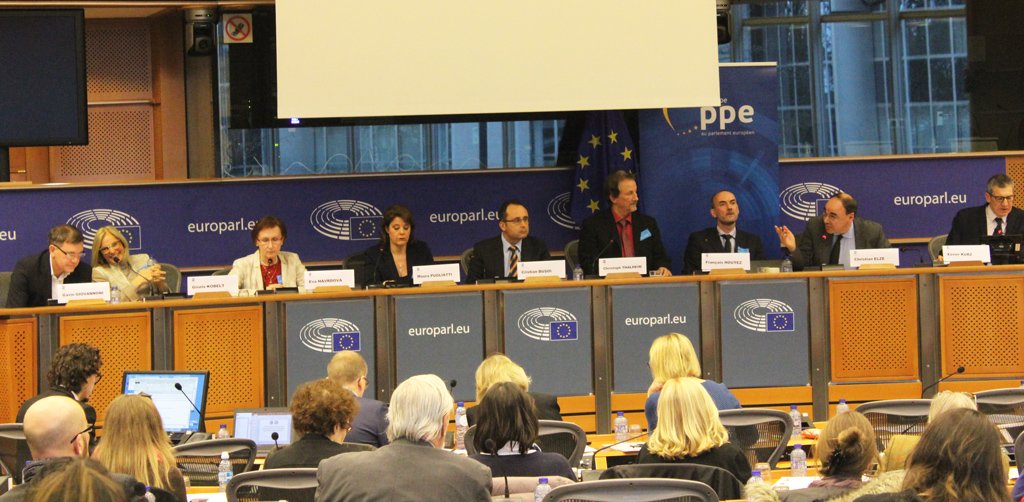 What is RWE data?
It is a category of disease-specific data being collected outside clinical trials. This data can come from clinical practice, prescription data bases, patient registries, social media or pharmacovigilance, which is the monitoring process carried out on drugs that have obtained marketing authorisation in the EU.
Discussion on Can Real #WorldData Advance Equity of #Healthcare in Europe? @MSBrainHealth @eumsplatform #brain #mentalhealth #patientsafety pic.twitter.com/5pESuMZ1zG

— GAMIAN-Europe (@GamianE) March 7, 2017
Patient registries
EMSP provided a relevant example of how RWE data can be collected and managed.
"Within our EUReMS project 13 national MS registries showed that the temporary pooling and analysis of patient-driven MS data on European level does function", said EMSP External Affairs Director Christoph Thalheim
"Commonly agreed «minimum data sets» can be applied as standard for all MS registries as part of a European Network of national MS registries. But for this to happen we need political will and a reasonable level of funding via public/private partnerships", Mr Thalhiem explained.
EMSP's plan is to promote this Network as "one-stop provider for MS patient data" in areas where national data collection does not provide sufficient depth.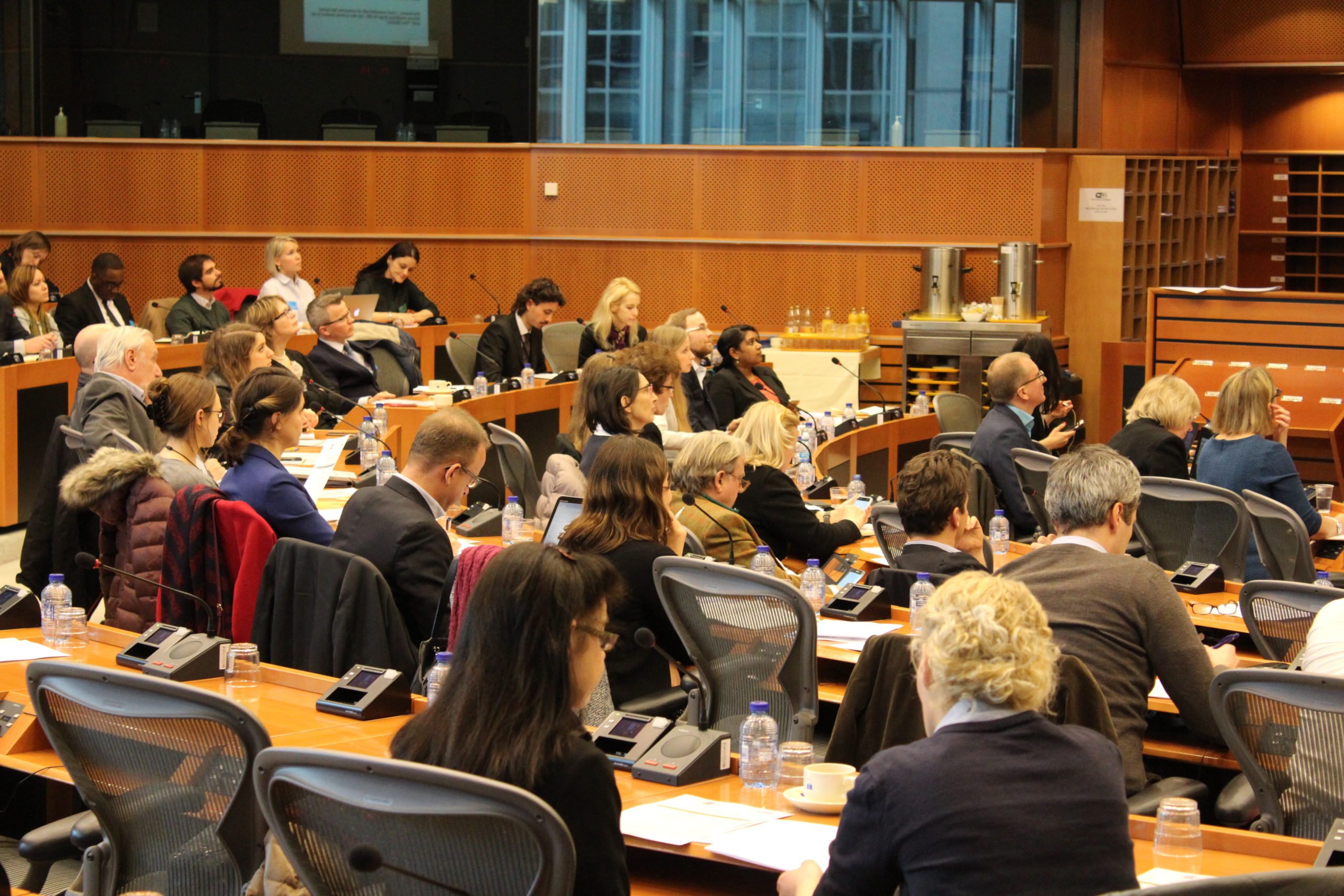 The way forward: multi-stakeholder collaboration
The debate also allowed representatives of patient organisations, regulators, health care providers and health care technology assessment (HTA) bodies to discuss how RWE data can become the co-driver of regulatory decisions.
A commonly accepted scenario was that both regulators and payers should make recommendations to the patient registries on core data and quality parameters so that the resulting data collections can support decisions on pricing and reimbursement of medicines.
---