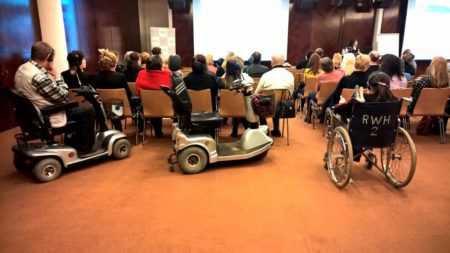 ---
Member News
Estonian MS Society marks 25 years with advocacy event
23.03.2015
EMSP's members from the Estonian MS Society (ESMUL) have marked their 25th anniversary with a high-profile national conference attended by around 100 stakeholders.
The event took place on 20 March in the Estonian capital, Tallinn.
The organisers and participants engaged in a series of constructive discussions on important topics for the national MS community, such as patient rights and the quality of care, alternative medicine and the benefits of physical exercise.
A special part in the programme was the national launch of a documentary film on living with MS in Estonia – included in EMSP's Under Pressure project.
---