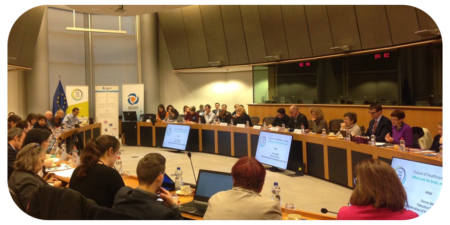 ---
From Europe
Young People with MS
EMSP-YPN's young advocates represent the voice of their peers on a European level
21.12.2018
In the past eight years, the Young People's Network (YPN) of EMSP has grown in numbers and strength. We are proud to have now more than 80 members from across Europe on board.
Young MS advocates in the European Parliament
Our YPN members have been already demonstrating their strength in action. They were participating last February at the Brain, Mind and Pain MEP interest group meeting in the European Parliament. Jacobo Santamarta Barral gave a powerful speech about his diagnosis. He spoke about subsequent adaptations to work. Better support and ensuring access to work for people living with MS were key elements of his presentation.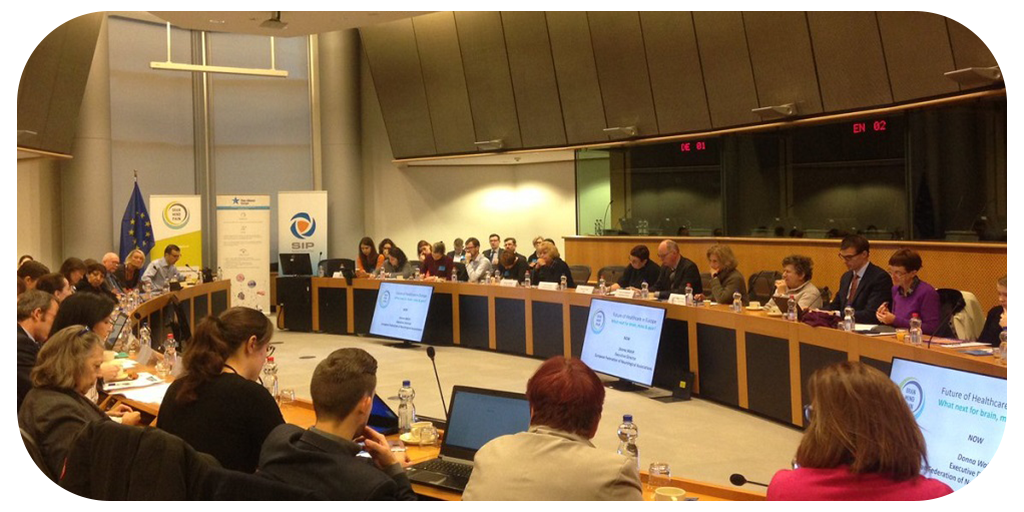 This November, Jacobo and Susanna Van Tonder attended another meeting of the MEP Interest Group on on the topic of the "Future of Healthcare in Europe" hosted by MEP Marian Harkin.
Brain, Mind and Pain MEP interest group high level meeting – November 2018
With the EU elections coming up in 2019, the MEP Interest Group turned its attention to the next mandate.
Priorities of patient organizations
Patients organisations gave presentations on their policy priorities for the coming years. They highlighted the health and social impacts of stroke, pain and Alzheimer's disease with the purpose of calling for better European policies. Speakers placed a special focus on advocacy on European level, multi-stakeholder collaboration, awareness raising and concrete action plans.
Discussion on the future of healthcare in Europe
Finally, the event ended with an in-depth discussion with high level policy-makers and other experts on how we can align with their priorities for the coming years.
Mrs. Kaisa Immonen, Director of Policy of the European Patients' Forum (EPF) highlighted the policy areas where we need to ensure that patients' views are incorporated into the EU policy agenda. Namely, access to healthcare without discrimination, equitable partners and health as a priority at EU level.
Mr. Ortwin Schulte from German Permanent Representation to the EU and MEP Merja Kyllönen, provided perspectives on the Future of Healthcare in Europe & how the Interest Group can align and move forward. As a result, they raised questions around the Horizon 2020 budget, the use of structural funds, legislative issues around Health Technology Assessment (HTA), as well as the importance of brain research. Besides, the panellists underlined the importance of digitization; evidence-based information; and the need for solid, objective and credible data.
Questions & Answers – Stigma within Multiple Sclerosis
A final Q&A session gave the floor to the audience that granted an opportunity for young advocates to raise their questions and challenge the panel.
In fact, Jacobo Santamarta Barral pointed out that the stigma within multiple sclerosis does not solely lie in external origins, but also depends on internal stigmatization. This in turn can lead to negative mental health outcomes. He also underscored the importance of long term health support and considering health as a key priority.
In a nutshell, there is a need to represent patients adequately in every field of media to raise appropriate awareness. An individualised and patient-centred approach is necessary to provide adequate health care systems.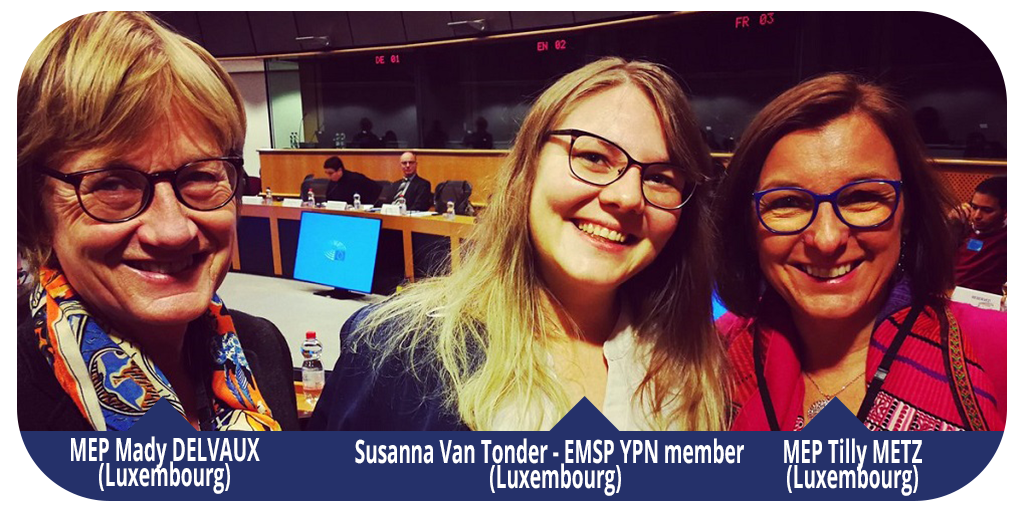 ---