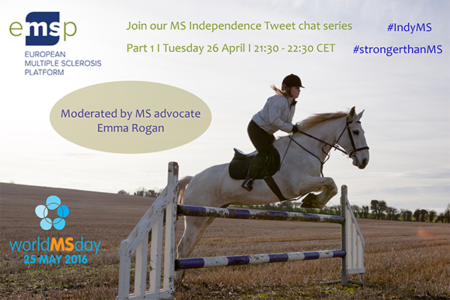 ---
EMSP News
World MS Day 2016: EMSP independence Twitter chats
21.04.2016
In the run-up to World Multiple Sclerosis (MS) Day, EMSP held three Twitter chats focused on the main aspects of achieving independence while living with multiple sclerosis.
Our kick-off chat was held on 26 April and we had a very enthusiastic audience. Find some of the key quotes below: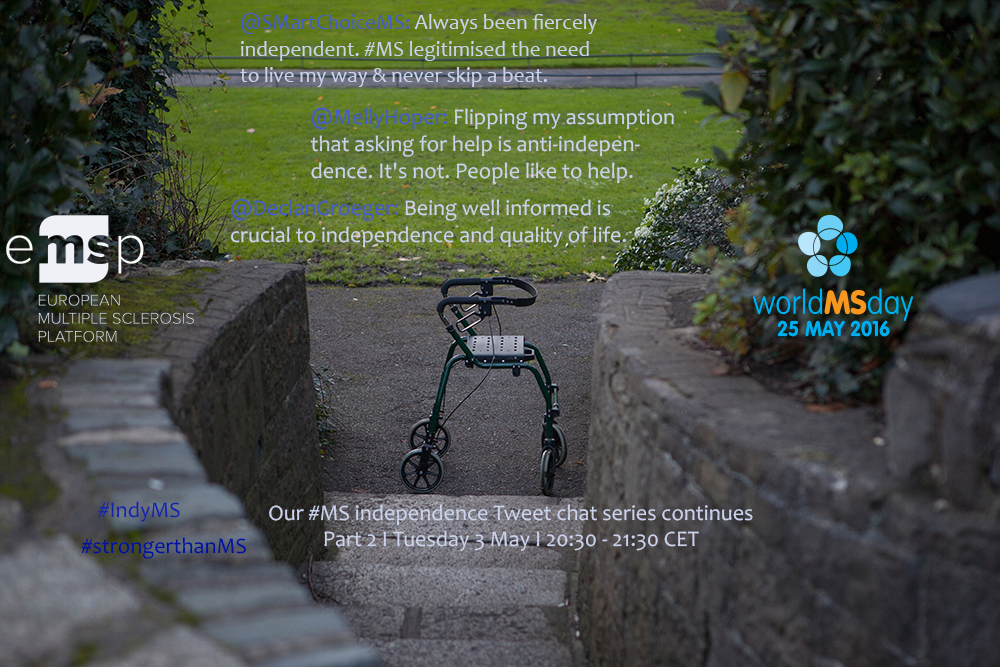 Our second chat of the series took place on 3 May. Find some of the most interesting quotes below: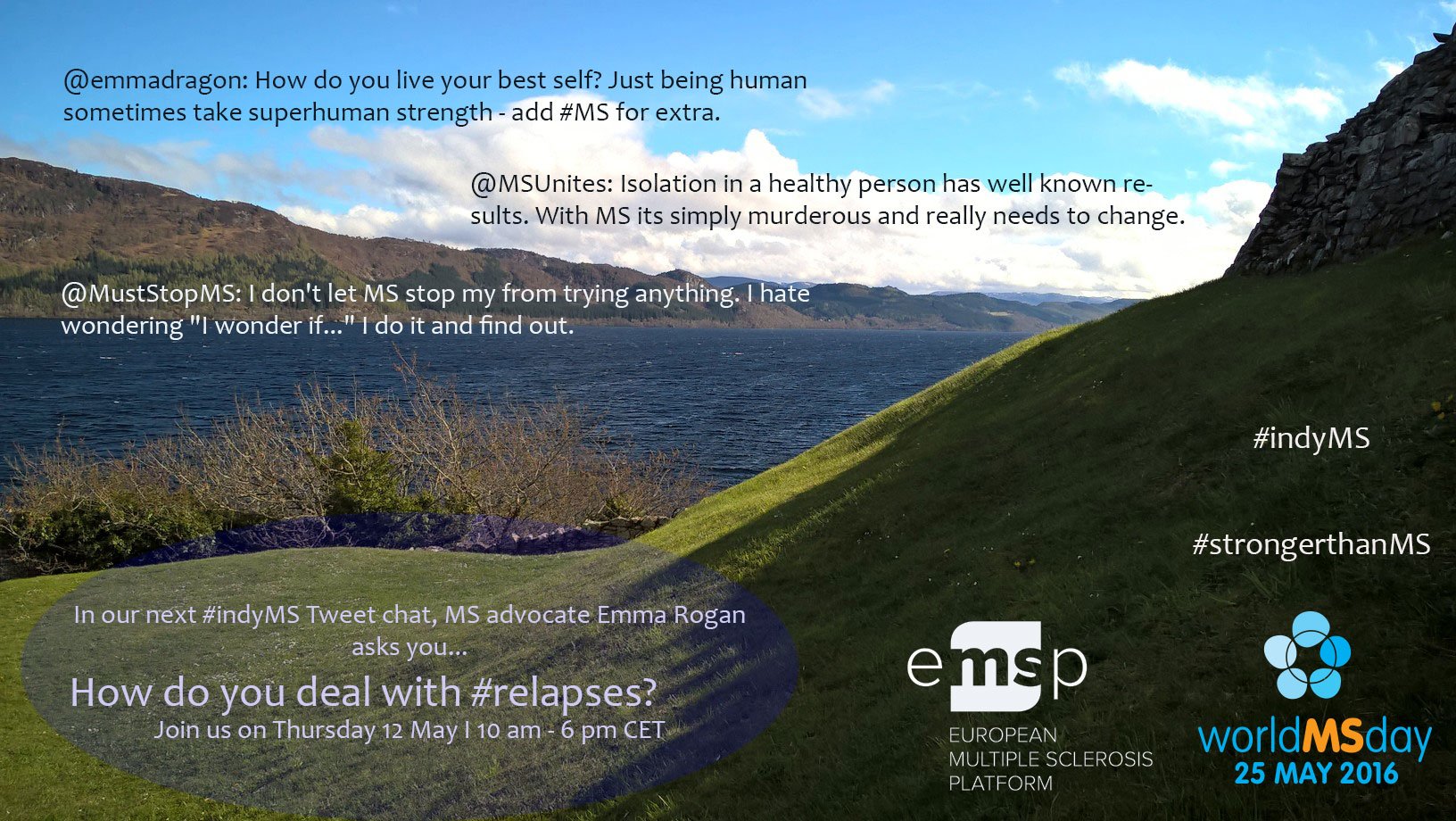 Our third chat, from 12 May, was centered on the sensitive topic of how to deal with #MS relapses.
On the occasion, we shared the moving Under Pressure story of Martina, a young person living with MS in Italy:
A big 'Thank You' to all our Tweet chat participants!  Stay tuned on @eumsplatform!
---