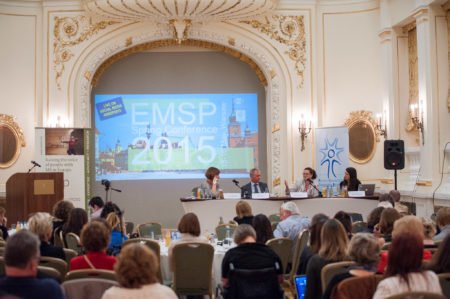 ---
EMSP News
EMSP Spring Conference 2015:
Top 10 highlights
18.05.2015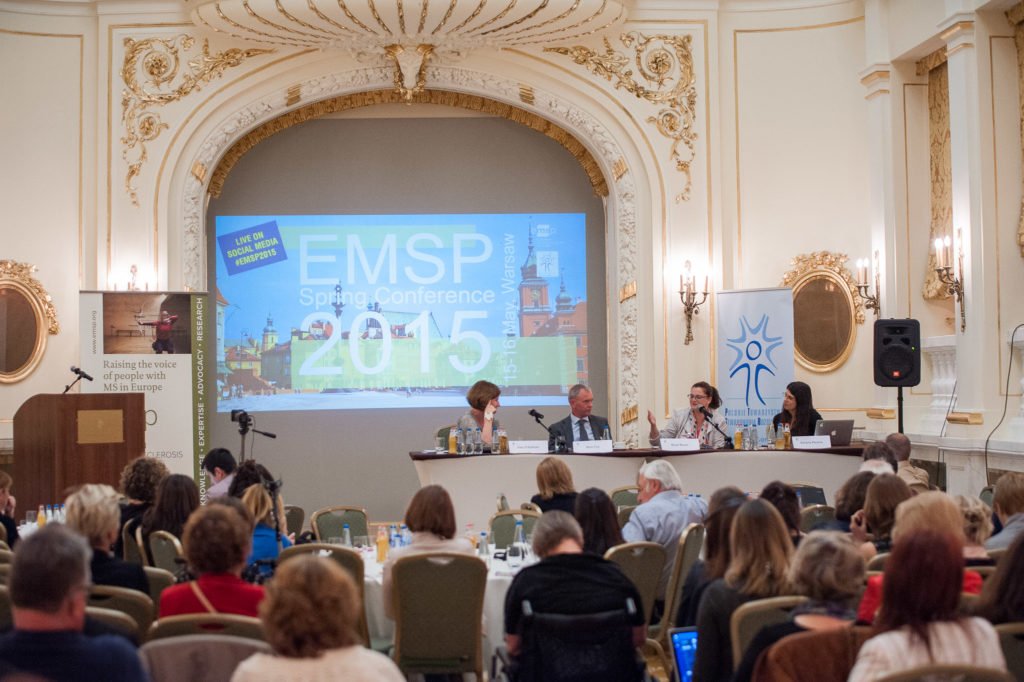 EMSP's 2015 Annual Conference enjoyed an audience of 150 stakeholders representing some of our key members and partners.
As a follow-up to the event we have made available a series of engaging presentations. We would also like to present a Conference 'Top 10':
1. European Employment Pact for People with MS
EMSP's Chief Executive Maggie Alexander outlined the main objectives of our recently launched Employment Pact for people with MS and other neurodegenerative diseases.
Find her presentation here.
2. EMSP welcomed two new national MS societies
EMSP's AGM meeting which preceded the Conference approved the request of two national MS societies to become associated members.
As a result, the Turkish MS Society and the MS Society of the Republic of Moldova joined the ranks to bring the total number of MS organisations under EMSP's umbrella to 41 societies in 36 European countries.
3. Young People's Conference
Respecting the tradition of previous years, EMSP organised a parallel session involving young people with MS from across Europe: the Young People's Conference.
This special event tackled the important topic of identity in relation to multiple sclerosis, benefiting from the contribution of three outstanding MS advocates: Trishna Bharadia, George Pepper and Shana Pezaro.
Find videos with Trishna and George here and here.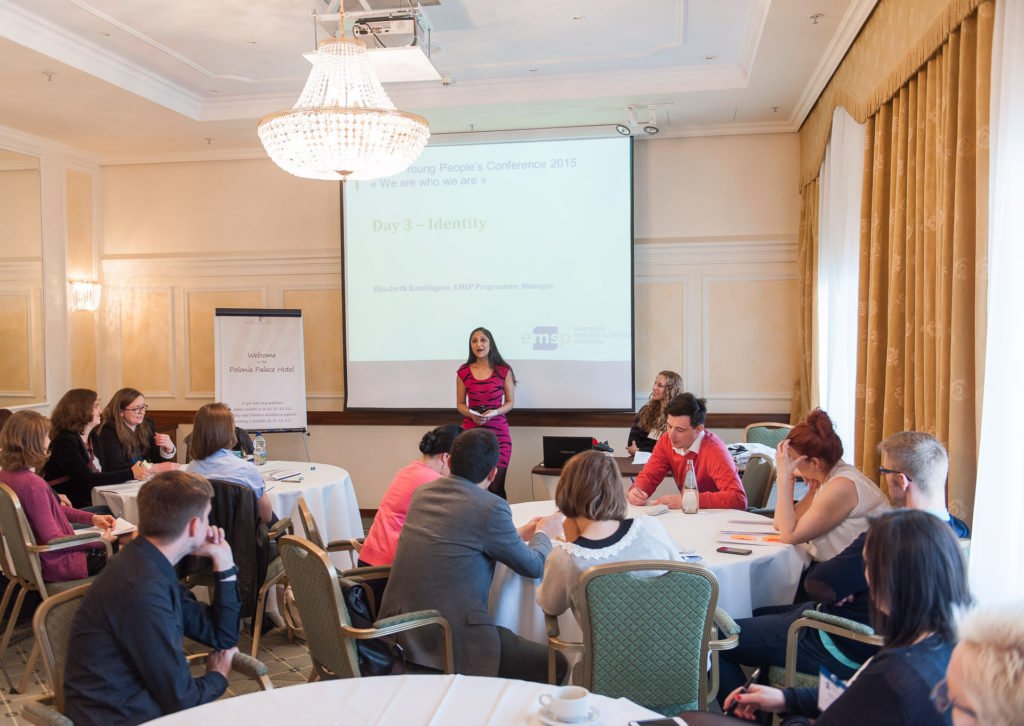 4. Faces of Believe and Achieve
Having launched our Believe and Achieve programme at last year's Annual Conference, we decided to invite the young people who are bringing this initiative forward at our 2015 landmark.
Fabio, Ioanna and Anna (photo – from left to right), three Believe and Achieve interns, talked about the jobs they were enabled to access through EMSP's programme.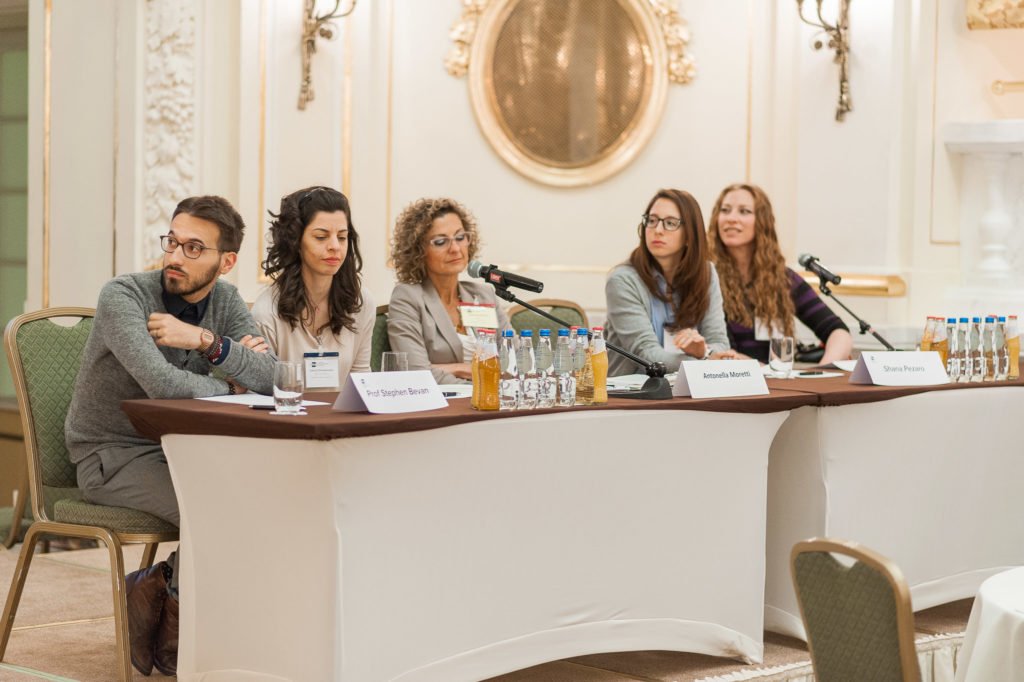 EMSP and corporate partners have more paid internships available across Europe.
Find the role descriptions here.
5. Expanding MS Nurse Pro
EMSP's online training programme for MS nurses, already available in five European languages, is set for its Polish launch, in June 2015.
President Anne Winslow gave a presentation on present status and future ambitions around MS Nurse Pro.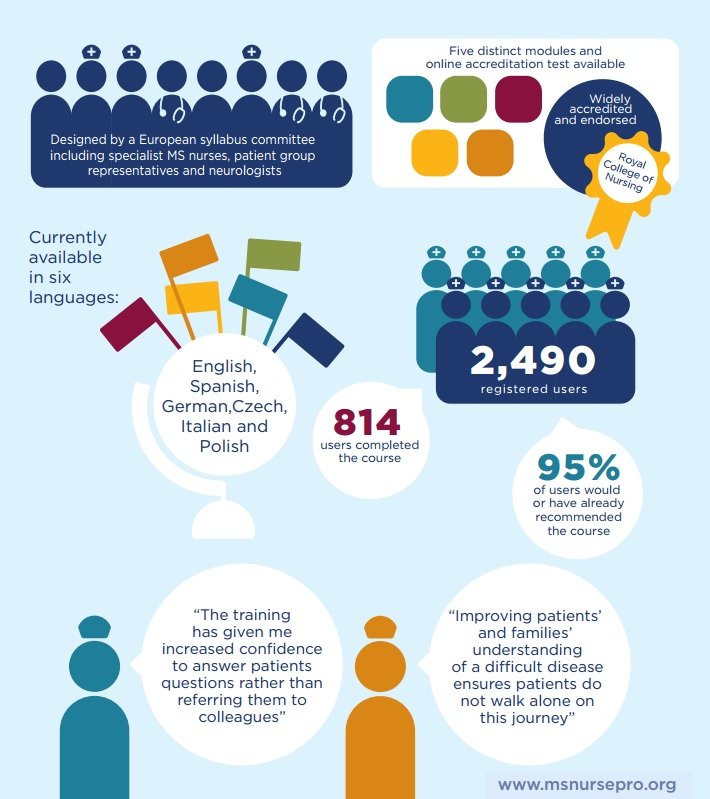 6. Under Pressure video documentary on living with MS in Estonia
In its fifth year, EMSP's multimedia project Under Pressure has been widely shared by member and partner organisations.
At this Conference, EMSP presented the most recent Under Pressure video documentary – telling the stories of three people living with MS in Estonia.
Find the movie here.
7. Recipe competition
Our Spring Conference also featured for the first time an interactive cooking demonstration and workshop where participants had the chance to learn how to prepare tasty, healthy food which can enhance their well-being.
We know that eating fresh, wholesome food is important for people with MS and other neurodegenerative conditions in managing their health.
 8. Patients and the internet: ehealth, mhealth, social media
In recognition of the growing importance of exchanging health information online, this Conference offered a number of engaging presentations on hot topics such as ehealth and mhealth, or how to use social media for patient advocacy.
Find related presentations here, here and here.
9. Annual Report 2014
EMSP's AGM also analysed and approved EMSP's Annual Report for 2014.
Last year was exceptionally eventful for EMSP, marking our 25th anniversary as the voice of people with MS in Europe.
Find the report here.
10. World MS Day Message
EMSP's 2015 Annual Conference was an official World MS Day event, furthering the collaboration between our organisation and our steadfast partners from the MS International Federation (MSIF).
In preparation for World MS Day 2015, EMSP's former President and powerful MS advocate John Golding recorded a video message emphasising the importance of striving for better ACCESS for people with multiple sclerosis: access to healthcare, jobs and treatment.
https://www.youtube.com/watch?v=FNz-7MKVjAs
---