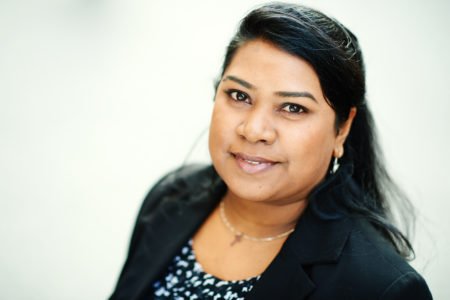 ---
EMSP News
Elisabeth Kasilingam appointed as EMSP Managing Director
13.09.2016
The European Multiple Sclerosis Platform (EMSP) is delighted to announce the appointment of Elisabeth Kasilingam as its Managing Director, effective 15 September 2016.
At EMSP since 2008
Elisabeth has been a member of the EMSP Secretariat since 2008.
She will take over from Bettina Hausmann, who has led EMSP as interim Chief Executive from April to mid-September 2016. Bettina ensured a smooth transition from former CEO Maggie Alexander.
Read more in the related Press Release.
'Committed to our members'
Reflecting on her new role, Elisabeth said:
"We have a clear mandate and a great team. Building on our success is a challenge that I accept with gratitude and confidence.

I fully share the commitment of our member societies to help people with MS in Europe improve access to care, employment and quality of life.

I would like to thank the Executive Committee, our former CEOs, our External Relations director Christoph Thalheim and my colleagues.

It is through their professionalism and support that I could grow into this new role. I will do my best to reward their trust."
---