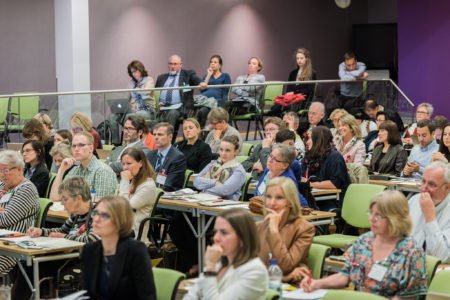 ---
EMSP News
EMSP launches Membership Newsletter
17.10.2016
We are glad to announce the launch of our Membership Newsletter on 17 October 2016. The newsletter is a collaborative initiative made possible with the great support of MS societies across Europe.
The first edition of this trimestral publication includes eight articles focused on access to MS treatment.
Translations
The contributions range from informative overviews to strong testimonies. They are all terrific examples of dedicated MS advocacy.
Translations in European languages are also available: see Spanish, German, Polish, Portuguese, Romanian and Bulgarian versions.
Find the English language newsletter here.
Membership Communications Network: Bringing MS voices together
This newsletter is part of our recently launched Membership Communications Network which all EMSP members are invited to join.
EMSP believes this newsletter can truly reflect the combined strength of MS voices. The title of the publication illustrates our approach: Bringing MS voices together.
This is why we encourage our members and supporters to read, disseminate and provide useful feedback.
---