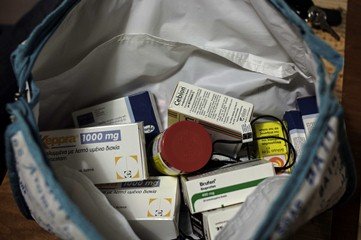 ---
Member News
EMSP highly concerned about limited MS treatment options in Bulgaria
03.12.2015
At the request of our Bulgarian member, the national MS Society Foundation, EMSP addressed a letter to the Bulgarian Health Minister, Petre Moskov, drawing attention to the limited treatment options available for people living with multiple sclerosis in the country.
The core message:
"We would like to draw your attention to the fact that it is possible nowadays for many people with MS to live a normal life provided that effective therapy is made available as early as possible. We are therefore highly concerned about the limited treatment options for patients with multiple sclerosis, especially in the context of the overall low level of access to optimal MS treatment and therapy in Bulgaria."
According to EMSP's 2011 MS Barometer, the most recent such survey including data from Bulgaria, the Eastern European country ranks 30th out of 33 participating countries in an assessment of overall MS management (looking at key aspects such as access to treatment, care, rehabilitation and employment).
The global Atlas of MS estimates that at present there are more than 4,200 people living with multiple sclerosis in Bulgaria.
---