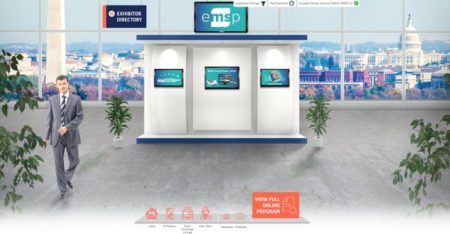 ---
EMSP News
EMSP at #MSVirtual2020
30.10.2020
EMSP at the ACTRIMS/ECTRIMS Congress 2020
The ACTRIMS-ECTRIMS Congress 2020 – or #MSVirtual2020 as widely used on social media – took place between September 11-13, 2020 exploring advances in the field of MS with over 8,000 scientists, researchers, clinicians and health care professionals from all over the world. Due to the unprecedented outbreak of the COVID-19 pandemic, the meeting which was originally planned to be held in Washington DC, took place online for the first time.
Hosted by ACTRIMS and ECTRIMS for the 8th triennial joint meeting, we were joining a very successful virtual edition enjoying an unparalleled opportunity to share knowledge, new findings, and best practices to further the understanding of multiple sclerosis.
New MS Barometer poster presented
As every year, EMSP was not missing out on the opportunity to present the efforts of the European MS community at an exhibition booth, which this year took a slightly different from. We have even brought the latest preliminary results of the MS Barometer in form of a poster (download here), which will be officially launched in 3 December 2020, on the International Day of Persons with Disabilities.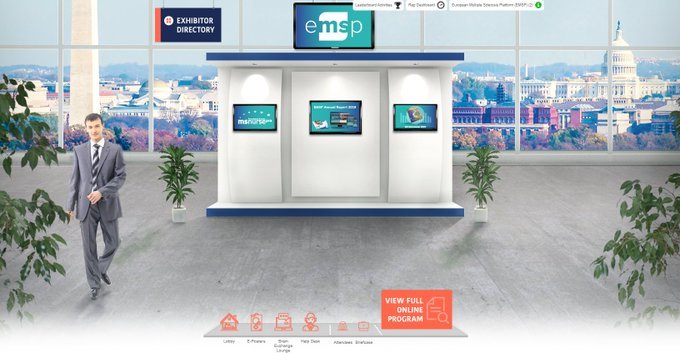 Patient representation at the world biggest MS Congress
Similarly to the previous years, 10 representatives from the European MS patient community had the opportunity to attend the conference and follow the latest multiple sclerosis findings digitally with free passes offered as a courtesy from the ECTRIMS Board.
We'd like to take this opportunity to express newly our gratitude to the Board of ECTRIMS for enabling such an important patient involvement at the event of the year devoted to basic and clinical research in multiple sclerosis (MS).
Scientific highlights
If you would like to learn more about the latest scientific developments presented at #MSVirtual2020, we recommend you to read more on Multiple Sclerosis News Today and MS Translate.
In case you would like to learn even more, register to our #EMSPVirtual2020 Annual Conference to be held on 19-20 November 2020, where Mar Tintore, Vice-President of ECTRIMS, clinical chief of neurology in the MS Centre of Catalonia (Cemcat) and neurologist at the Hospital Vall d'Hebron in Barcelona – will join us as keynote speaker introducing us to the latest highlights in Progressive MS research. Register now!
---