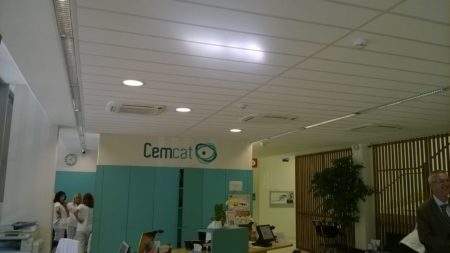 ---
EMSP News
EMSP at ECTRIMS 2015: Special insight into the MS Centre of Catalonia
14.10.2015
Our EMSP representatives at the 31st Congress of the European Committee for Treatment and Research in Multiple Sclerosis (ECTRIMS 2015) took advantage of the stay in Barcelona to participate in an organised visited to the local MS centre – Cemcat.
With over 2,000 square metres, the MS Centre of Catalonia, as the local neurologists call it, is affiliated to the Vall d'Hebron University Hospital and is supported by the FEM Foundation.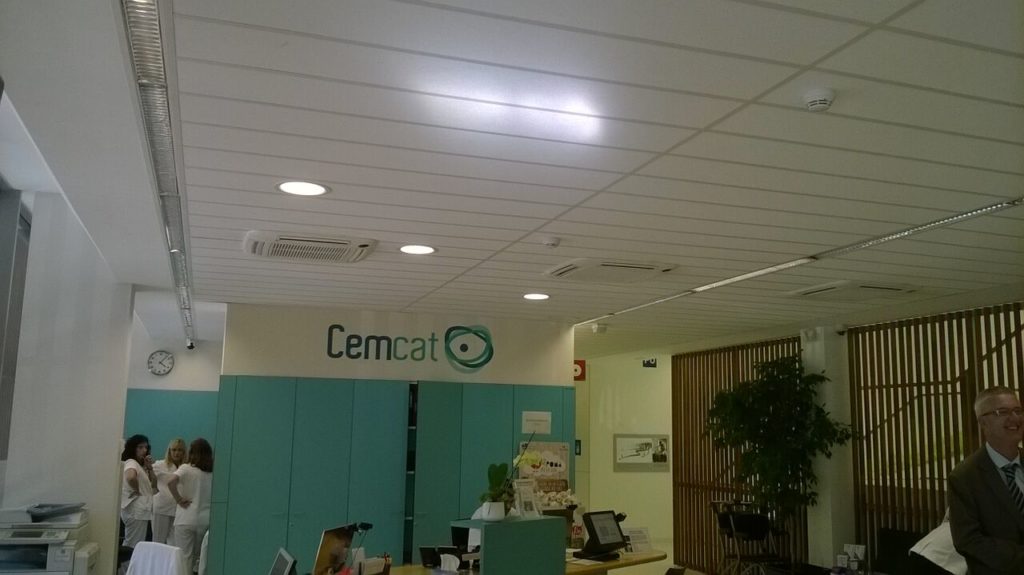 Welcoming the visitors – along with EMSP staff, there were MS advocates and pharmaceutical industry representatives from across the globe: the US, Canada, Argentina, South Africa, Portugal and Poland – neurologist Mar Tintore (pictured below, at the podium) underlined the importance of the collaboration between patients and healthcare professionals:
"We're learning how to put the patient at the centre of everything we do. We are hoping you can teach us how."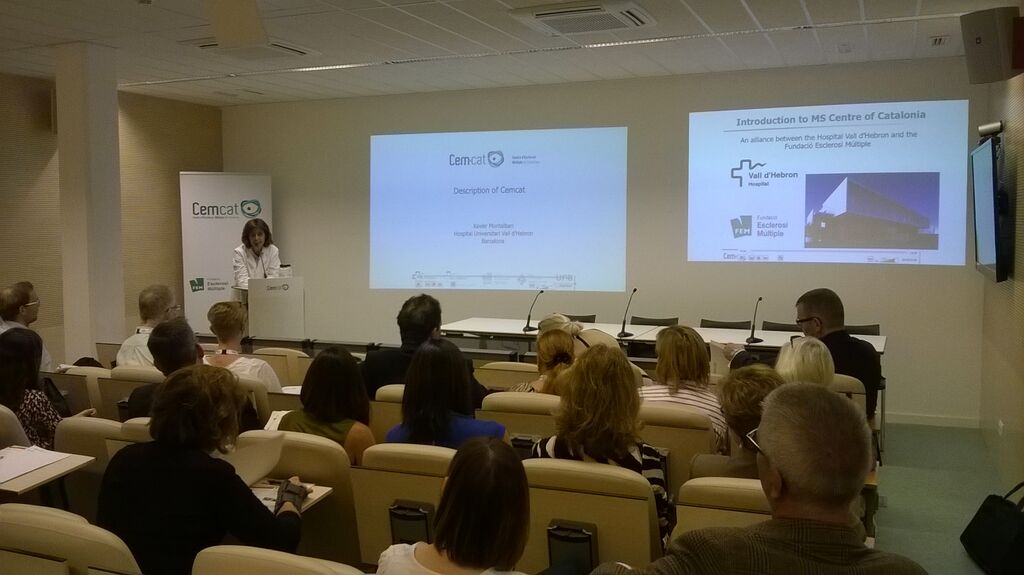 Indeed, Cemcat has a database of 4,500 multiple sclerosis patients, and follows-up regularly with 2,800 of them each year.
Two main units function at Cemcat: for neurology and neurorehabilitation.
The neurology unit is responsible for performing the diagnosis, choosing the treatment together with the patients, and identifying problems which may require symptomatic treatment.
The neurorehabilitation unit is responsible for educating patients and families, and acting as a meeting point, for lessening handicaps and reducing related complications.
"The focus is on multidisciplinary", added Prof Mar Tintore.
Cemcat is also involved in clinical research in multiple sclerosis.
To conclude the visit, Prof Jaume Sastre-Garriga gave a presentation on brain volume loss, raising the question whether this is a new outcome measure in MS?
The visit was facilitated by EMSP's corporate partners Novartis through their initiative #thinkMS, and made possible by ECTRIMS President Prof Xavier Montalban.
---