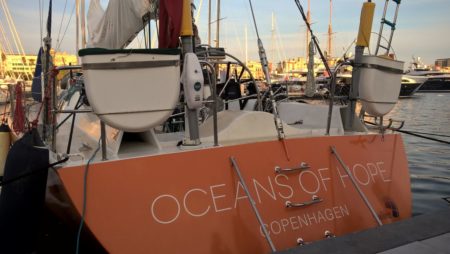 ---
EMSP News
EMSP at ECTRIMS 2015: Greeting Oceans of Hope
14.10.2015
EMSP representatives at the 31st Congress of the European Committee for Treatment and Research in Multiple Sclerosis (ECTRIMS 2015) caught up while in Barcelona with the crew members of the Oceans of Hope project, which has been circumnavigating the world in a boat manned by people with multiple sclerosis.
Oceans of Hope is now on the last leg of its journey around the globe. Started in Copenhagen, Denmark, in June 2014, it will have sailed a total of 61,000 kilometers by the time it arrives back to the Danish port, in November 2015.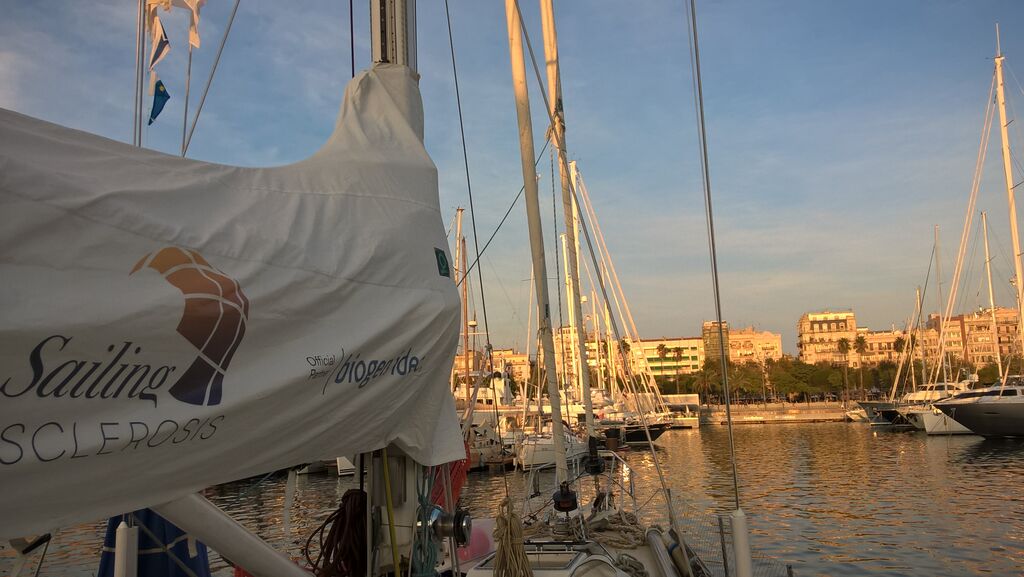 Find details about the complete route here.
Speaking at the ECTRIMS networking event on 8 October, project founder Mikkel Anthonisen said that people with MS should not be reduced to their diagnosis:
"Oceans of Hope illustrates a way of being together and living our lives, working to change the perceptions of what it means to live with MS. Even though you have MS, you can still sail around this wonderful blue planet."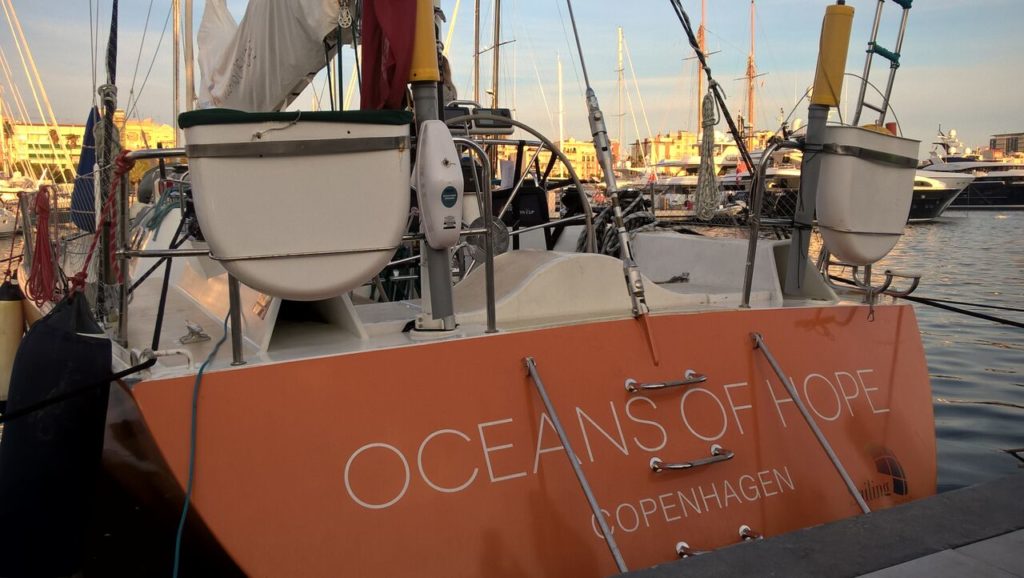 Mikkel Anthonisen is the founder of the Sailing Sclerosis Foundation which has been running this project in collaboration with corporate partners Biogen.
EMSP had the opportunity to visit the Oceans of Hope boat, docked in Barcelona for a few days before heading back to Copenhagen, and talk to one of its members.
Luisa Matias (pictured below, wearing the Sailing Sclerosis shirt), 38, diagnosed with MS 11 years ago, said with great conviction that Oceans of Hope was for her "a life changing experience".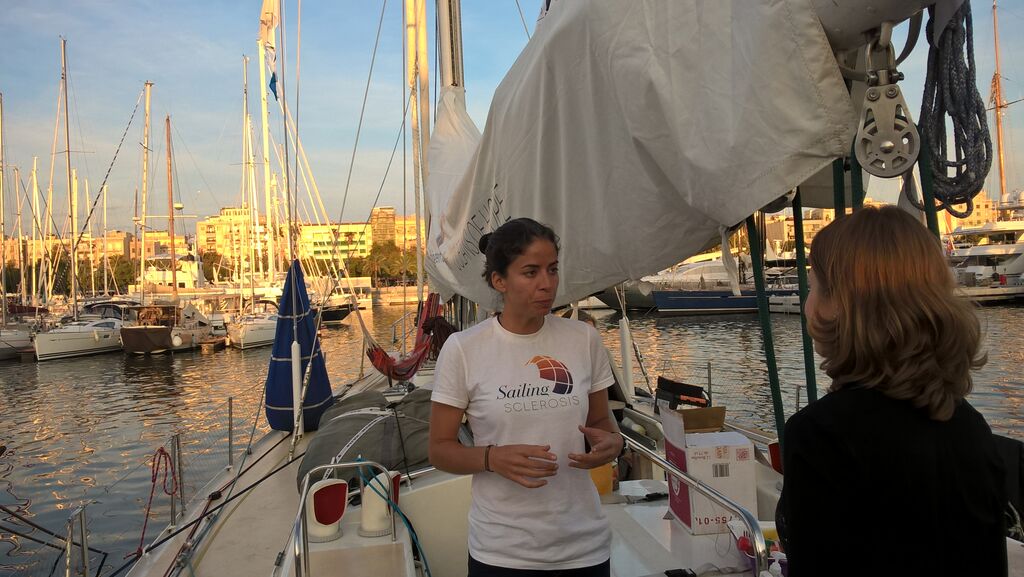 Find out more about Luisa and her Oceans of Hope experience from our September 2014 newsletter (page 6).
Find all Oceans of Hope crew members here.
---