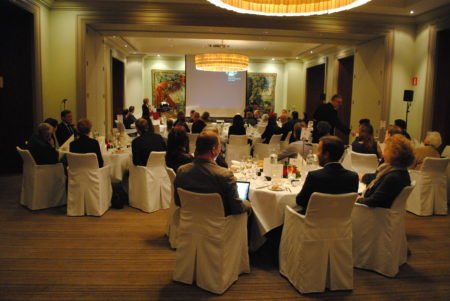 ---
EMSP News
EMSP 2016 Networking Dinner: Top highlights
17.02.2016
EMSP held its Annual Networking Dinner on 16 February, at Hotel Amigo, in Brussels, Belgium. We were joined on this occasion by 50 of our closest partners and sponsors. Together, we looked back at EMSP's main 2015 achievements and shared proposals for the road ahead. Our overarching objective remains the same: raising the voice of people living with multiple sclerosis (MS) in Europe.
The event was described by one participant as 'professional yet touching'. Here are some of the top highlights:
Thank You, Maggie Alexander!
EMSP President Anne Winslow started the evening by giving a heartfelt 'thank you' from behalf of our staff and board to outgoing Chief Executive Maggie Alexander, who has decided to retire from her role at the end of March, following a very successful three-and-a-half years.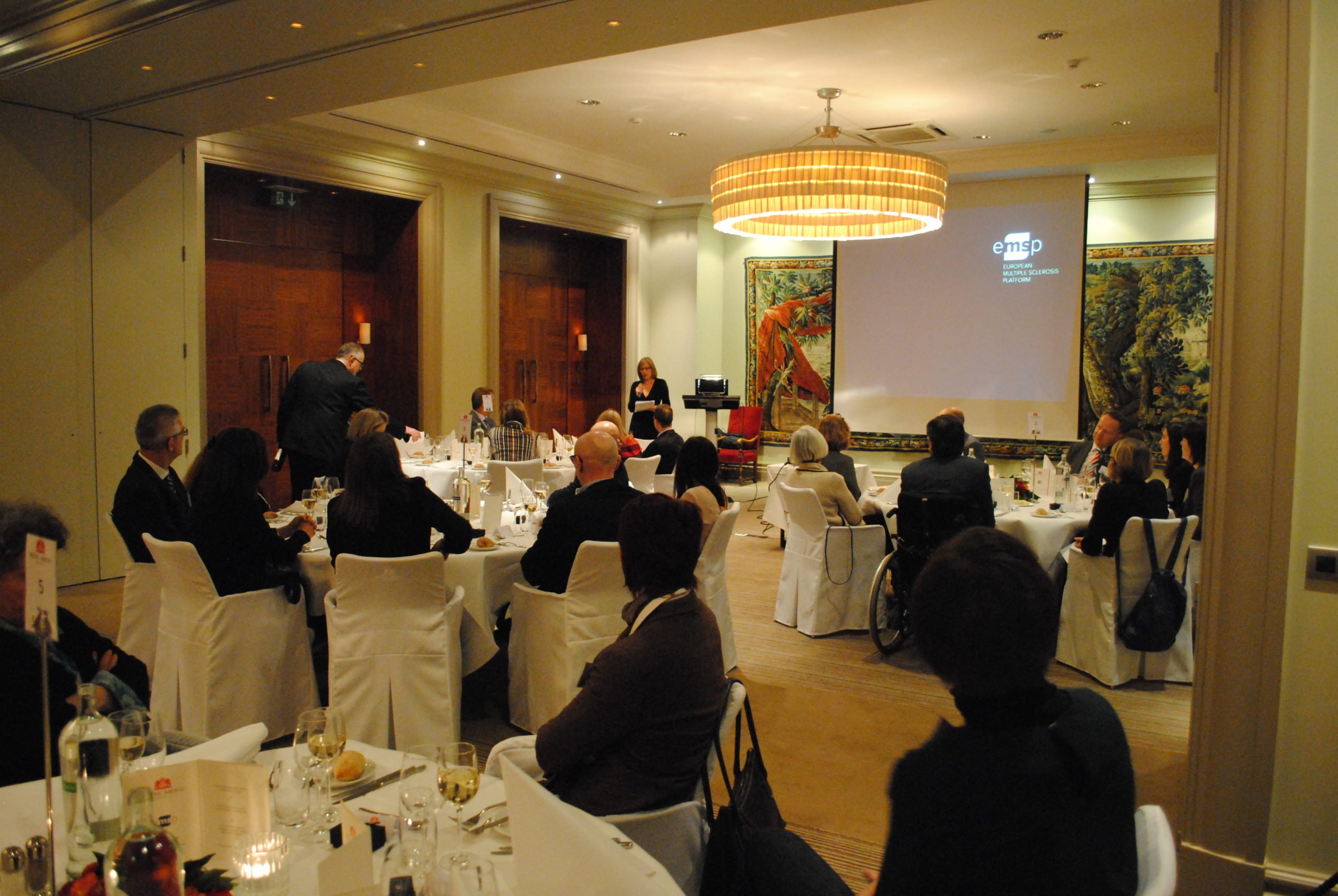 2015 Achievements
As proof of what has been her tireless commitment to deliver for EMSP and its constituency, Maggie Alexander (pictured below) gave a comprehensive presentation of our main deliverables from last year.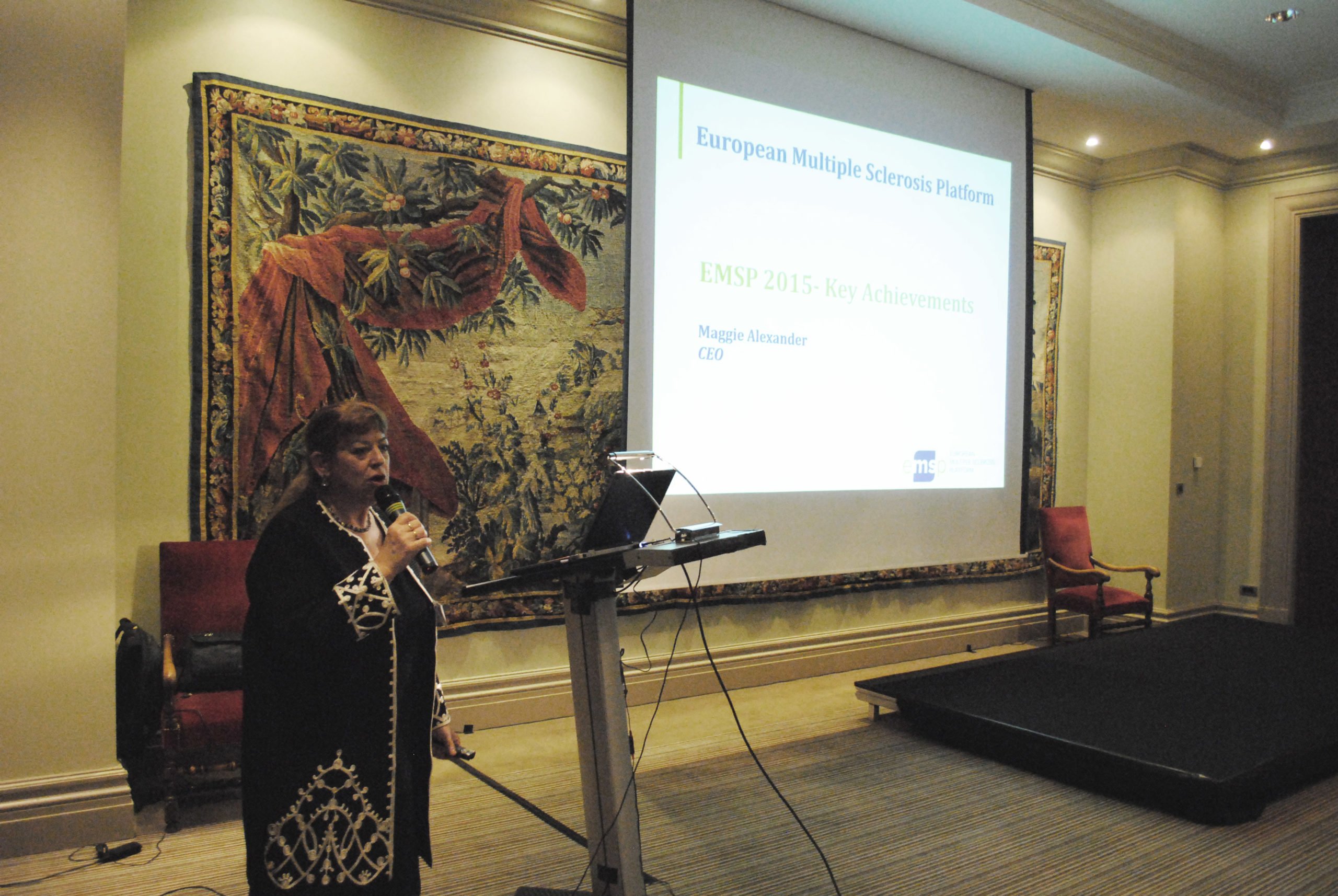 Find Maggie Alexander's presentation here.
Patient advocacy
EMSP always places the people with MS at the centre of its activity, and we showed that once more by inviting MS patient Pieter van Galen (pictured below) to talk about the importance of using the experience of living with this condition to inspire others.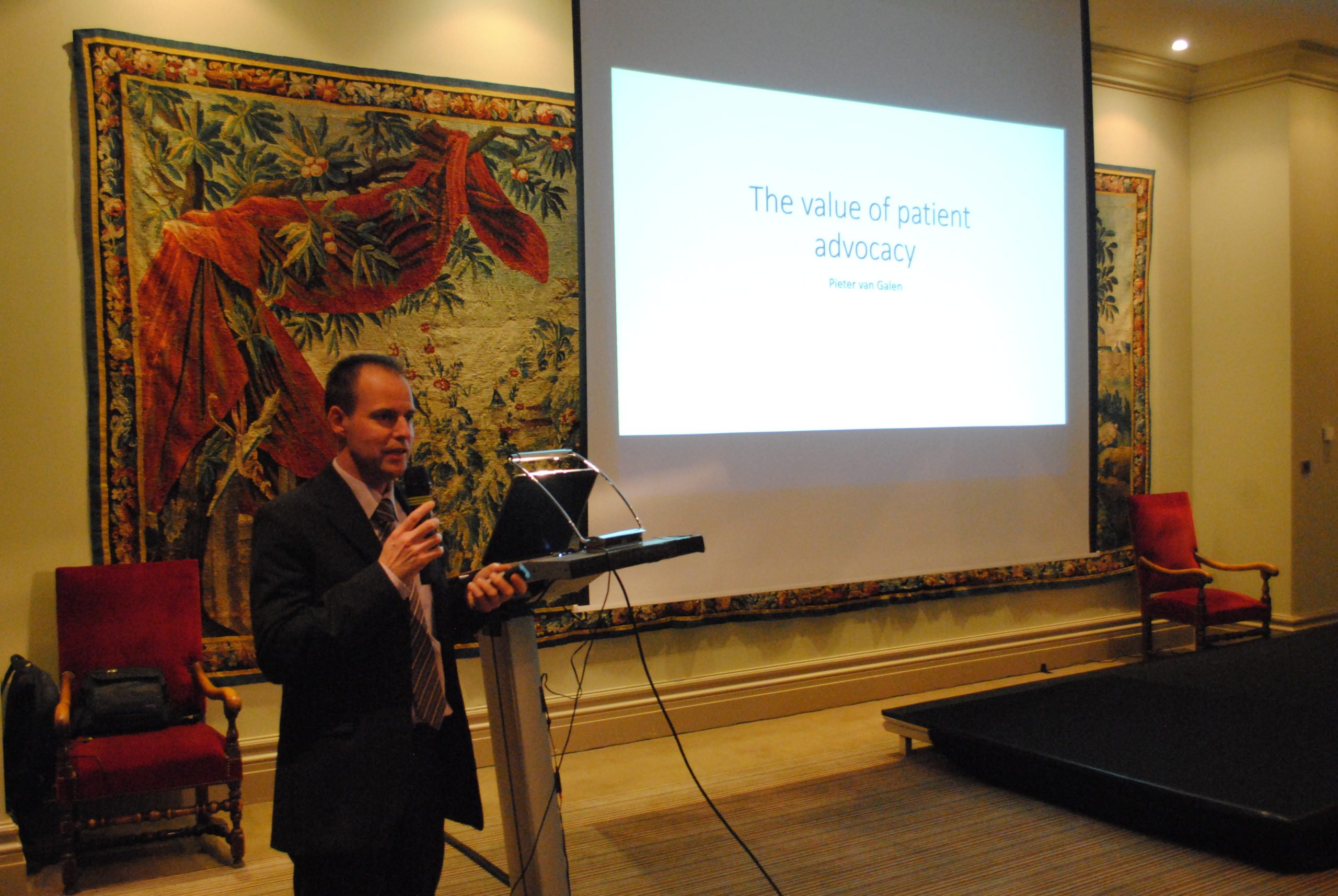 Find Pieter van Galen's presentation here.
Ready for Work
In terms of looking forward, EMSP has announced the launch of a new employment-focused project: Ready for Work. This is a joint EMSP-The Work Foundation initiative. Our project partners were represented at the event by Executive Director Antonella Cardone.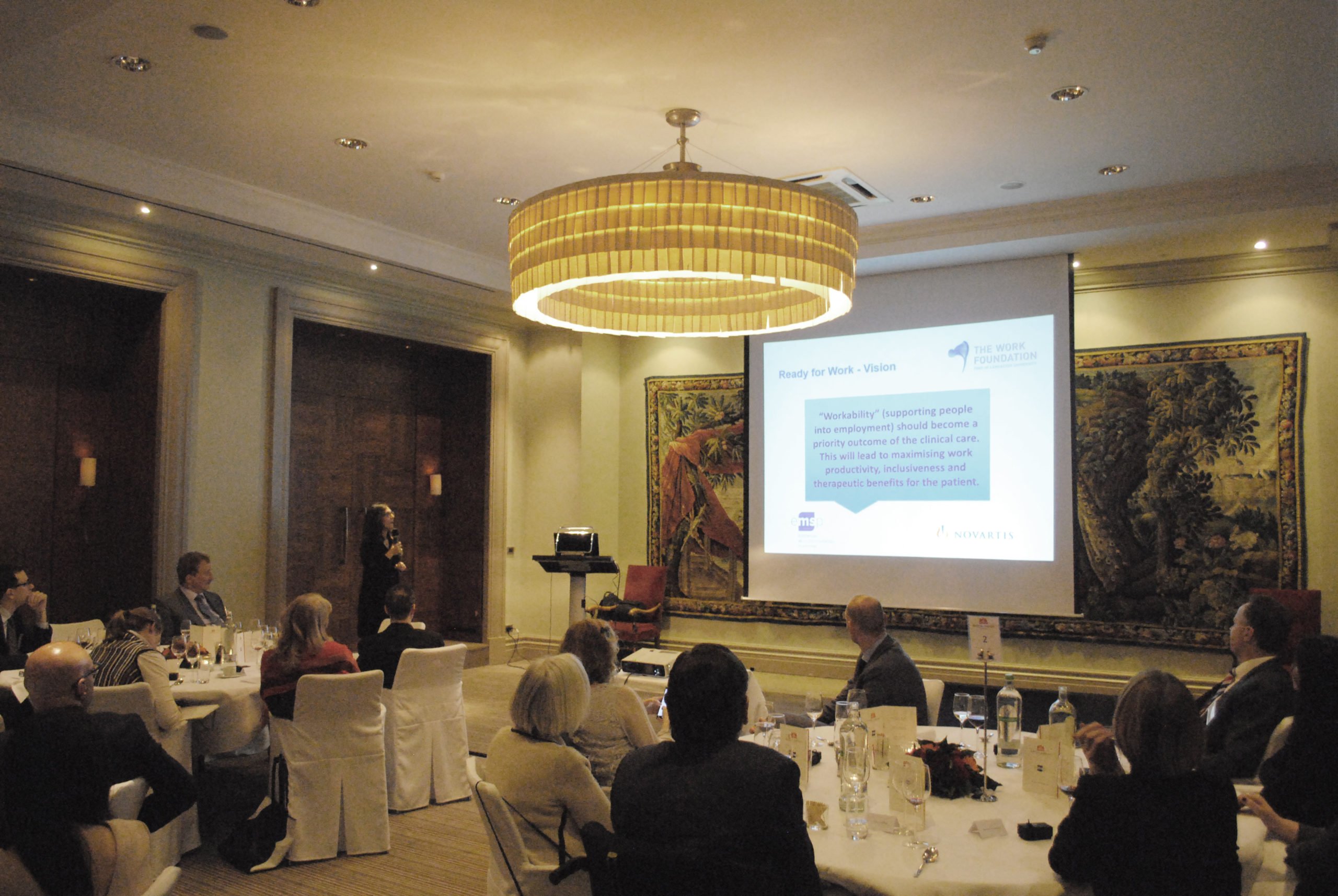 Find Antonella Cardone's presentation here.
Data registries and patient-centered outcomes
EMSP's Deputy Chief Executive Christoph Thalheim (pictured below) briefed the audience on the opportunities available to follow-up on our completed European Register for MS (EUReMS) project, within the framework of EU's Horizon 2020 strategy.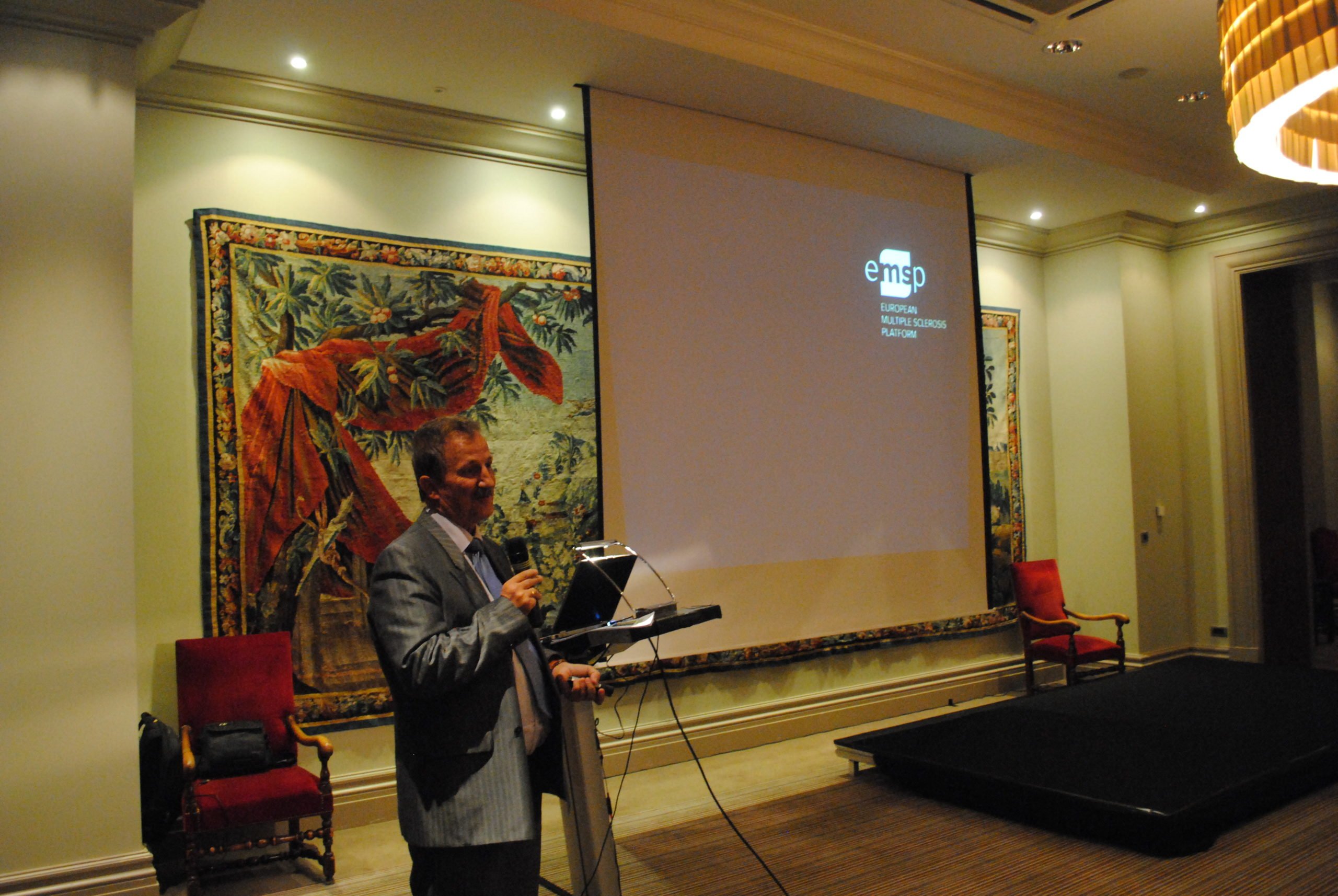 Find Christoph Thalheim's presentation here.
New website
Finally, EMSP's Communications Coordinator Claudiu Berbece gave a presentation on the concept, outreach and capabilities of our refreshed website.
Find the related presentation here.
---