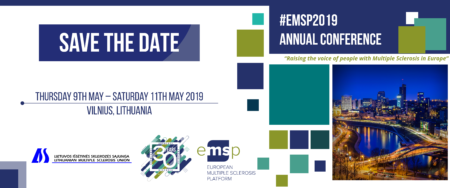 ---
EMSP News
EMSP 2019 Annual Conference
07.11.2018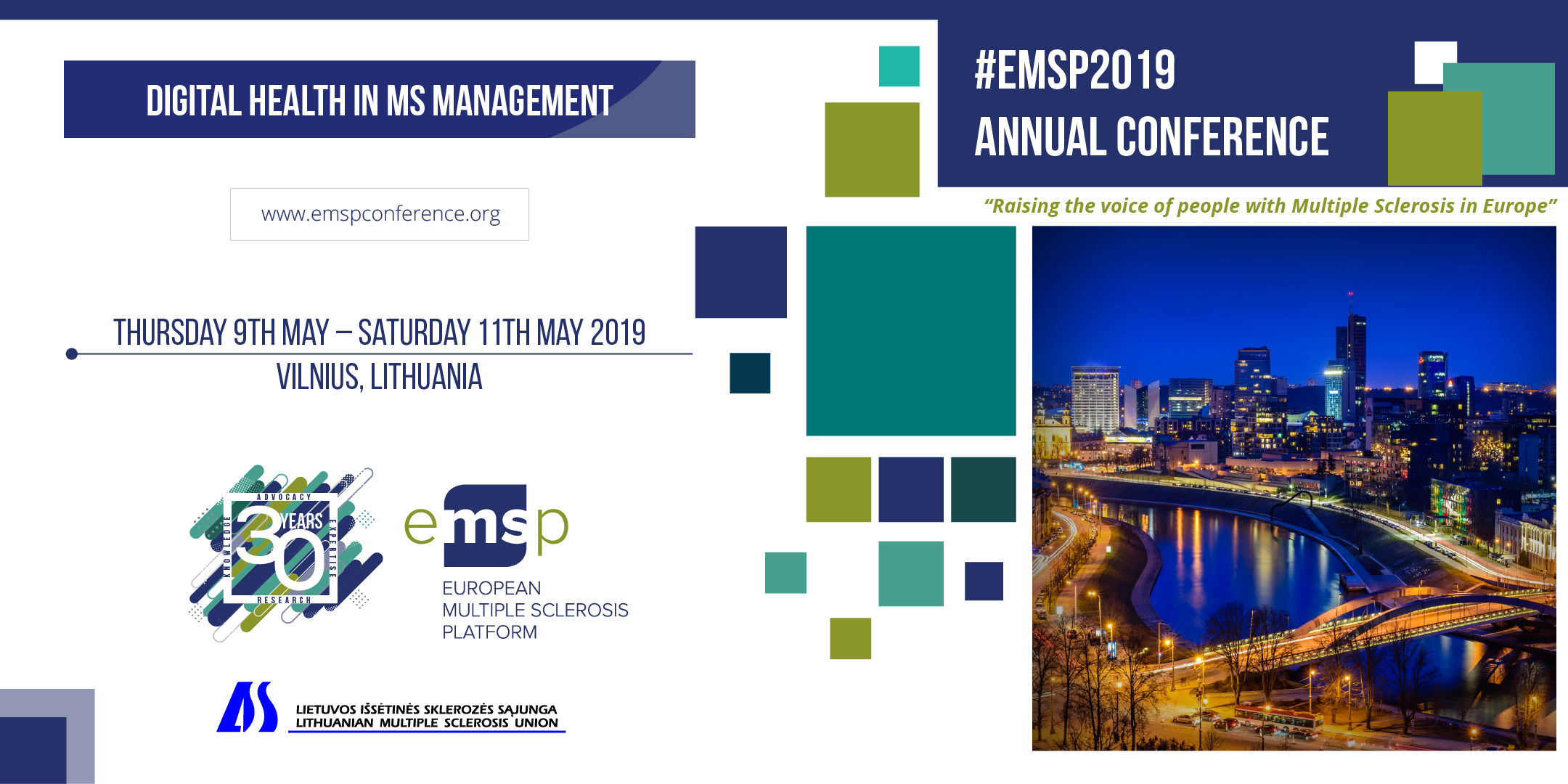 In 2019, the European Multiple Sclerosis Platform marks its 30 years of raising the voice of people with Multiple Sclerosis in Europe.
At the eve of the European elections, the MS patient community will be gathering in Vilnius, capital of Lithuania for EMSP's Annual General Meeting (Thursday 9th May 2019, Members only) and EMSP's Annual Conference (Friday 10th and Saturday 11th May 2019).
We look forward to welcoming you for what promises to be yet another insightful conference with high-powered networking sessions and impactful keynote presentations. The EMSP conferences represent a valuable forum for the exchange and sharing of knowledge and experience in the field of multiple sclerosis.
EMSP secured a fantastic line-up of speakers for the #EMSP2019 Annual Conference. Meet the speakers and read their short biographies here!
Don't miss a thing at the conference! You can find the final programme of the event right below!

For final practicalities and other information please visit the conference website!
---