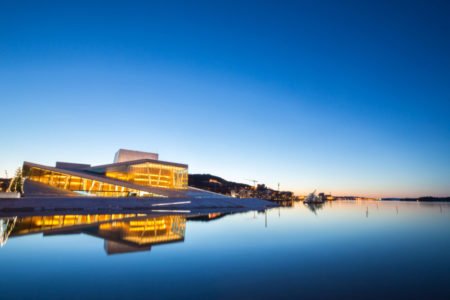 ---
EMSP News
EMSP 2016 Conference: Top 10 Highlights
24.05.2016
EMSP was joined by more than 150 multiple sclerosis stakeholders at our 2016 Spring Conference organised on 17 and 18 May in Oslo, Norway.
Co-hosted by the Norwegian MS Society around the Norwegian National Day, the event was titled Growing with MS and focused on both MS in children (paediatric MS) and the post-diagnosis life of people with MS, aspects such as early intervention, treatment, invisible facets and unmet needs.
The key presentations are available on www.emsp.org (on homepage and in the Media Centre).
To review the Twitter coverage, follow the hashtag #EMSP2016.
For more details we invite you to read the Top 10 Highlights:
1. Employment for people with MS
EMSP Project Coordinator Emma Rogan announced our new employment-focused programme Ready for Work and summarised the deliverables of ongoing projects Believe and Achieve (B&A) and Paving the Path to Participation (PPP). Among them, a Practical Toolkit for Employers. Find it here.
Emma Rogan was joined by The Work Foundation's Antonella Cardone. The two organisations are joint coordinators of the Ready for Work programme. A first success of its dissemination: over 140,000 people reached online through a Thunderclap social media campaign.
Mention
Professor Eva Havrdova's presentation on Progress in the filed of MS was very well received by the audience. Find it here.
2. Young People's Conference
Building on the progress achieved during our 2015 Spring Conference, this year our Young People with MS group debated the topic of Readjustment.
The discussions were focused on finding common ground in managing life with MS and identifying practical measures to improve the quality of life of young MSers across Europe.
3. Understanding paediatric MS
As our Conference Press Release announced, we think there are at least 5,000 reasons to want to understand paediatric MS better.
An estimated number of 5,000 children worldwide are affected by multiple sclerosis, a health condition that is mainly diagnosed between 20 and 40 years of age.
The CEO of the Multiple Sclerosis International Federation (MSIF) Peer Baneke (pictured above, left) chaired a panel on the topic and neurologist Rogier Hintzen gave a presentation titled Understanding Paediatric MS.
Our partners from MSIF also shared a guide for parents of children with MS. Find it here.
Mention
Another very popular presentation was The Unmet Needs of People with MS by Professor Pasquale Calabrese. Find it here.
4. Expanding MS nurse education
During the Conference Norway became the ninth European country to formally adopt EMSP's MS Nurse Professional programme aiming to improve specialisation of MS nurses.
EMSP's Yves Brand (pictured above) updated the audience on the project's progress: more than 3,000 registered MS nurses and interest generated outside Europe in countries as geographically spread as South Africa and Mexico.
We also launched the updated MS Nurse Pro brochure. Find it here.
In support of this topic, consultant nurse Bernadette Porter gave a presentation on the Challenges of MS nurses. Find it here.
Mention
One of the most distributed Conference quotes belongs to MS advocate Jana Hlavacova, who provided the patient's perspective for the panel on The invisible facets of MS and everyday challenges, chaired by MS carer Elisabeth Golding.
5. Knowledge is key
EMSP's Conference provided a comprehensive update on the latest MS research and studies during the Knowledge is key panel, chaired by our Interim CEO Bettina Hausmann.
Perhaps the most expected study in the filed is The Cost of Illness, co-authored by renowned health economist Gisela Kobelt.
Ms Kobelt agreed to introduce the study in Oslo, with the results due to be disseminated in September, during the Congress of the European Committee for Treatment and Research in Multiple Sclerosis (ECTRIMS).
Additionally, Ms Gisela Kobelt talked about the Time Matters in MS study. Find this presentation here.
The panel also hosted presentations on the State of MS survey (here), a Health Technology Assessment study (here) and the European Brain Council's Value of Treatment project (here).
6. MS champions
International MS advocate and mountaineer Lori Schneider marked a widely anticipated moment in the programme when she gave a speech about Growing with MS – the psychological and physical ground she covered from diagnosis to scaling Mount Everest.
In a separate interview for EMSP she offered more insight into how she manages to live a highly active life with MS:
Ms Schneider's story was rivaled by that of Norwegian MS adventurer Steinar Årset, who managed to walk the country's wilderness alone. 
The storytelling would not be complete without the Oceans of Hope boat that circumnavigated the world with a crew of people with MS. Find their story here.
The boat was present in Oslo and offered a trip out on the fjord for a number of Conference participants, MS champions Lori Schneider and Steinar Årset among them.
7. Membership Communications Network
The 2016 Conference provided the perfect setting for the launch of EMSP's new Membership Communcations Network, an initiative meant to boost the sharing of information and best practice between EMSP and its members, and among national MS societies.
The kick-off meeting was chaired by EMSP's Interim CEO Bettina Hausmann (pictured below) and also featured a presentation by our Vice-President Christoph Lotter. Find it here.
Mention
The 2016 Conference coverage brought a record online outreach for EMSP:
8. Support from national decision-makers
The Norwegian Health Minister Bent Høie (pictured below) was present at the Conference and talked about the importance of taking the needs of the patients into account when shaping health policies.
In an interview for EMSP, the Minister further emphasised his patient-centered approach:
Mention
The ever-present EMSP Interim CEO Bettina Hausmann also talked about her own experience of Living with MS. She was diagnosed 10 years ago.
9. AGM: New Young People's Representative
On 16 May, EMSP organised its Annual General Meeting (AGM) that voted on a number of important points. Among them:
A new Young People's Representative on the Executive Committee (ExCom): British MS advocate Shana Pezaro retired from the role at the start of the year and candidates from the Czech Republic, Greece, Norway and Spain submitted applications for the vacant position. Czech MS advocate Jana Hlavacova, a human rights lawyer and volunteer, received the most votes.
New ExCom members from Italy and the UK: Georgina Carr from the UK MS Society and Federica Balzani from the Italian MS Society were also voted on the ExCom.
10. The 2015 Annual Report
The AGM also accepted EMSP's 2015 Annual Report. Find it here.
Mention
On 17 May, the first day of our Conference, our hosts from Norway celebrated Constitution Day. Oslo was awash with national flags, children singing and people dressed in national attire.
Thank you, Norway!
---