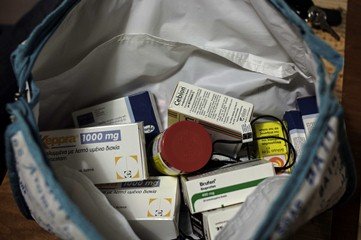 ---
Member News
Availability issues for approved drugs. Case study: Nabiximols
05.02.2017
By Harriet Doig
MS Ireland includes the availability and reimbursement of MS drugs among its priorities as a patient organisation. Case studies on reimbursement of drugs such as Alemtuzumab, Natalizumab and Fampridine were presented in the first edition of EMSP's Membership Newsletter. For this edition MS Ireland focuses on the availability of Nabiximols, a prescription medicine that treats spasticity symptoms associated with MS for people who have not responded to other medicines. Article for EMSP's Membership Newsletter.
Licensed but unavailable
As it contains cannabinoid THC, Nabiximols required a process of legislative change before it could be licensed and prescribed. This process was completed in July 2014. However, in October that year the National Centre for Pharmacoeconomics (NCPE) – which conducts health technology assessments of potential new medicines – issued a summary report recommending that the Health Service Executive (HSE) did not reimburse Nabiximols at the submitted price.
Further negotiations between all relevant parties followed but were unsuccessful: the drug remains unavailable to people with MS in Ireland at present. Nabiximols is also not available to purchase privately due to supply chain logistics involving transportation and storage.
Patient advocacy
MS Ireland has been engaging in advocacy work to try and make Nabiximols available to people with MS at national level. The patient organisation has twice written to the Minister for Health in 2016, outlining why this drug should be made available. It has also highlighted the issue in the media: spokespeople with MS have shared their stories on how not being able to get Nabiximols impacts them. Furthermore, MS Ireland has been in contact with the pharmaceutical company that markets Nabiximols to try and encourage them to reengage with the HSE. The organisation is currently gathering further testimonials from people with MS and plans to make a detailed submission to the HSE in 2017.
MS Ireland is inviting other EMSP members to share their experiences – if any – of advocating towards the availability of Nabiximols in their countries. Those interested in the topic can contact Harriet Doig at harrietd@ms-society.ie.  
The report 'Societal Costs of Multiple Sclerosis in Ireland 2015' estimated the number of people with MS living in the country at around 9,000.
---