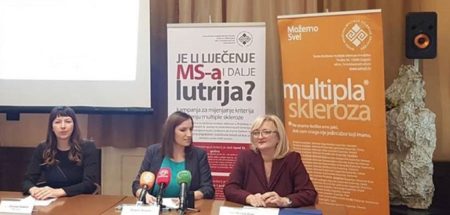 ---
Member News
After 20 years, the "Is MS Treatment Still a Lottery?" campaign has achieved its objective in Croatia
08.03.2019
The Croatian MS Society presented new guidelines for Multiple Sclerosis (MS) treatment which, after 20 years, will finally provide timely and non-discriminatory treatment for more than 6,000 people with multiple sclerosis in the Republic of Croatia.
Treating multiple sclerosis is no longer a lottery
After twenty years of discriminatory MS treatment, from 22nd November 2018, Croatia marks the beginning of a new era thanks to the application of new guidelines for MS treatment in the country.
The guidelines, created by the Croatian Neurological Society and written in accordance with the applicable European guidelines of the European Committee for Treatment and Research in Multiple Sclerosis and the European Academy of Neurology, involves recommendations from the Croatian MS Society.
Based on the guidelines, the Croatian Health Insurance Institute recently decided to amend the Croatian Essential Medicines List, ensuring timely treatment for people with MS in the Republic of Croatia.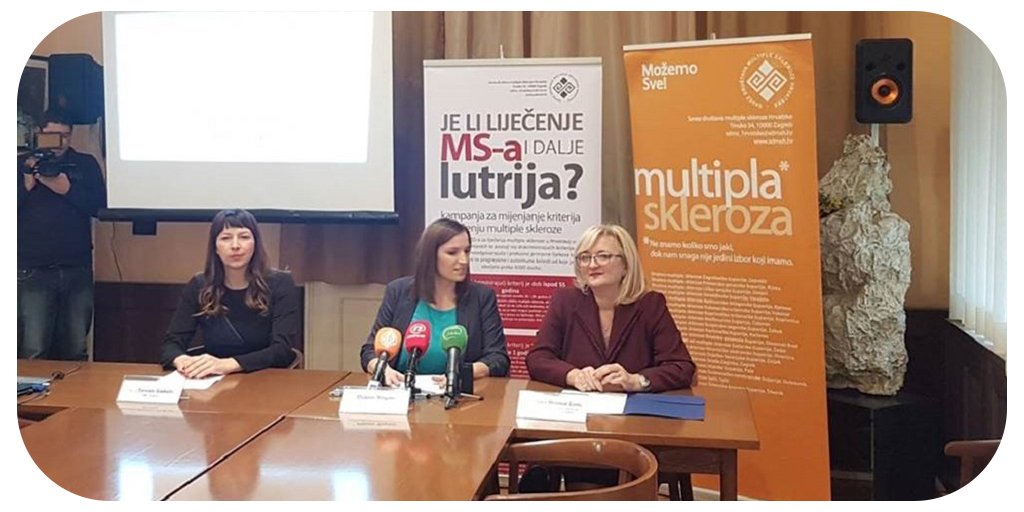 Equal and timely access to MS treatment
A successful advocacy campaign "Is MS Treatment Still a Lottery", has successfully achieved the abolition of the three discriminatory criteria for MS treatment:
Age restriction (>55 years old);
At least one-year duration of illness;
At least two relapses in the previous 2 years.
EMSP welcomes the recent decision made by the Croatian Health Insurance Institute eliminating the discriminative criteria. The CHII also approved a drug for the treatment of the Primary Progressive Multiple Sclerosis, guaranteeing equal access to MS treatment in the country.
Ines Strenja, a parliamentary advocate and chair of the Health and Social Policy Committee of the Croatian Parliament, has been supporting the "Is MS Treatment still a Lottery?" campaign from the very beginning. She emphasized the importance of MS advocates and highlighted that "there is still a need for further investment in multiple sclerosis treatment in Croatia".
---