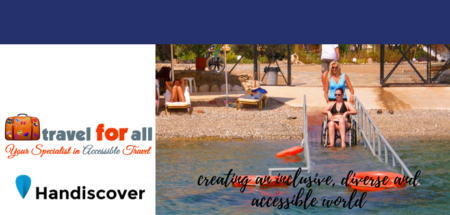 ---
EMSP News
Accessibility & perfect summer break? No longer fantasy
20.06.2019
Are you longing for an accessible holiday this summer? Now we have good news for you! Travel for All and Handiscover have teamed up together to provide a full range of accessible travel services for you! Travel for All is the global leader in providing accessible travel packages and Handiscover is the No. 1 holiday accommodation booking website dedicated to people with specific requirements.
No matter which type of traveler you are – whether you are more independent and like traveling on your own, or prefer to have a tour guide and support throughout the journey, you can easily find something you like on their websites.
Why wait? Check out their websites now to have an unforgettable summer vacation!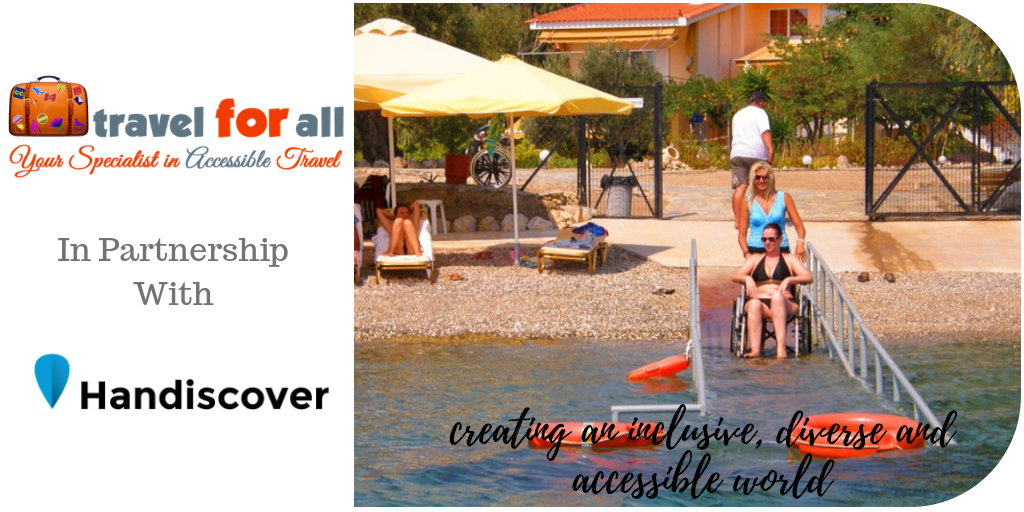 Creating an Inclusive and Accessible Platform for Travelling
Tarita from Travel for All and Sebastien from Handiscover are both passionate for creating an inclusive, diverse and accessible travel platform for our community. Both of them have their first-hand experience in accessible travel.
Travel for All
Tarita was diagnosed with Multiple Sclerosis (MS) when she was 29 years old and this diagnosis eventually led to a significant career change. When MS began to affect her own travel is when Tarita began to pay attention to the non-existent product an
d service for people with some type of disability.  She left her wonderful career in Social Work and began a company which addresses the many issues travelers with 'specific requirements' face.
Travel for All is a Global Leader in Accessible Travel, based on the mantra that 'Travel Should Be Inclusive- Not Exclusive'. Travel for All provides tailor-made accessible travel packages including transportation, itinerary and tour guide for consumers who look for a full-range of support.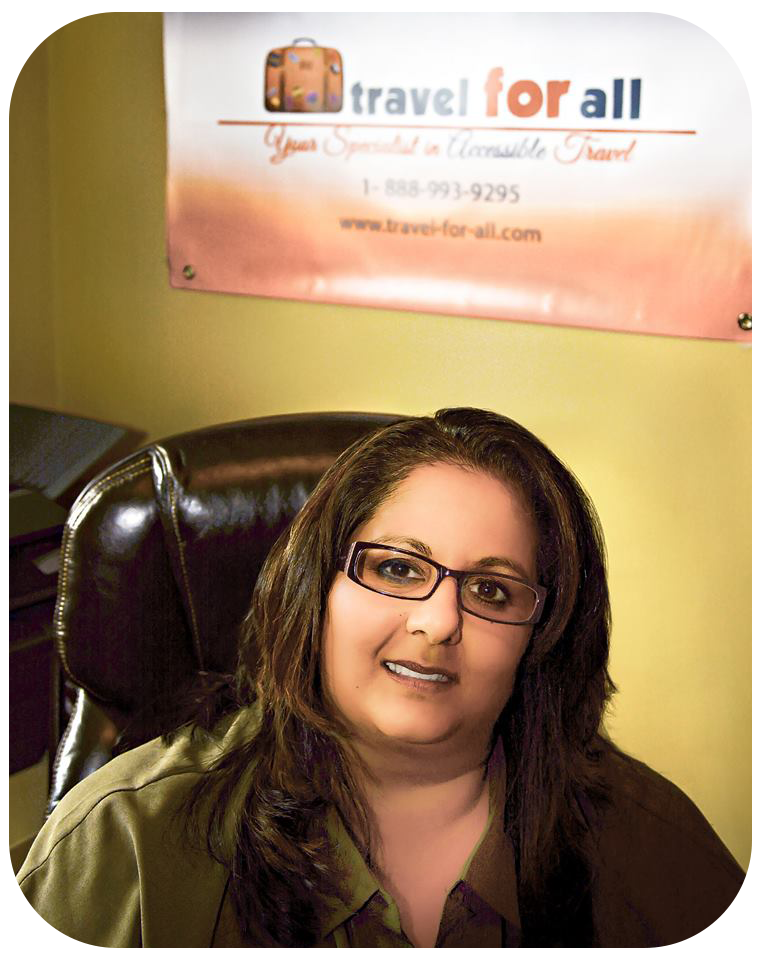 Handiscover
Sebastien has a son with a muscle disease Teo now 14 years old. When travelling the world, Sebastien and his family realized how challenging it was for them, to find accommodations adapted to their needs. Sebastien started Handiscover to address these challenges, together with a great crew of supporters, ambassadors and now a really strong team. Handiscover enables travelers to find and book accessible accommodations online without a stress, because all the accommodations are verified according to the accessibility level and can be booked instantly.
Handiscover.com is the No.1 holiday accommodation-booking website, dedicated to people with specific requirements or with various types of disabilities. As a leading online market place of accessible accommodations, Sebastien and Handiscover allow travelers to find and book accessible accommodations that are catered to their requirements. At the core of Handiscover lies a unique classification system, which allows users to select accommodations based on their level of mobility.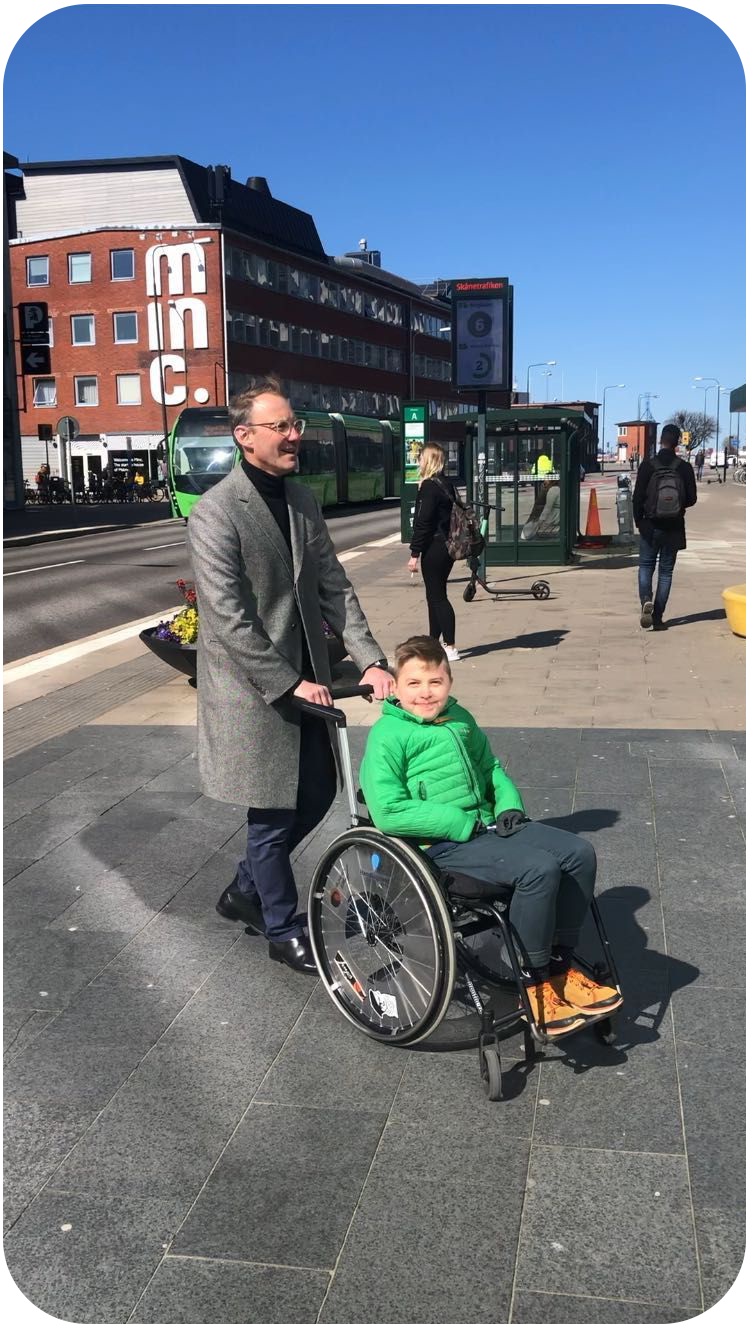 A fantastic partnership and a great cause
These two passionate entrepreneurs began discussions years ago, as they both worked in the same travel demographic. They both came to their new careers from a personal connection with a disability. In 2019 Sebastien and Tarita saw the fantastic opportunity to partner. Travel for All became the resource for the land portion at the destination's travelers arranged their hotel accommodation.
These two companies became the 'yin' and 'yang' of all things accessible travel related and are pleased to become charitable partners with EMSP, as their passions and companies will benefit many communities.
---