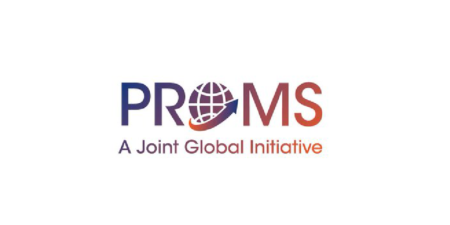 ---
From Europe
What we learnt at ECTRIMS 2019 – Part 1
17.10.2019
This year, 35th edition of the ECTRIMS (European Committee for Treatment and Research in Multiple Sclerosis) Congress was quite hectic and educational for EMSP and its members.
Between 11 and  13 September 2019, the N2B-Patch, MS Data Alliance, Caregivers of Paediatric MS  , MS Barometer and MS Nurse PRO projects were all presented in Stockholm to the wider scientific audience in special information sessions, meetings and poster presentation.
What were the main take-aways of the largest multiple sclerosis research meeting of the world? Here are some of the breaking research news that we collected for the European MS Community.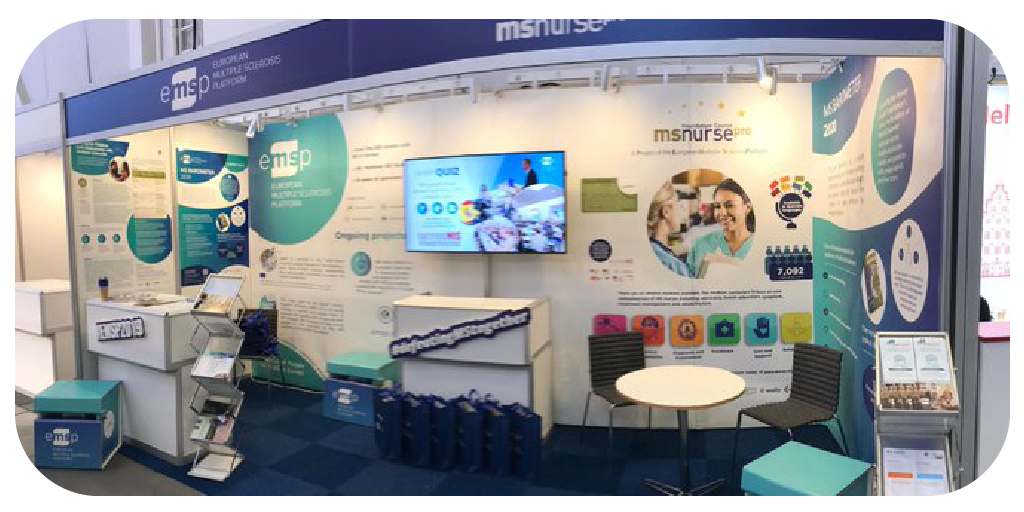 Patient Reported Outcome for MS
The European Charcot Foundation (ECF), the Multiple Sclerosis International Federation (MSIF) and the Italian MS Society (AISM onlus) launched a new global initiative called PROMS (Patient Reported Outcome for MS). Their main objective is to enable science with and of patient input in research, clinical trials of new therapies, and the design of healthcare systems.
This initiative will be led and coordinated jointly by MSIF and ECF, buildingon the experience and expertise of AISM.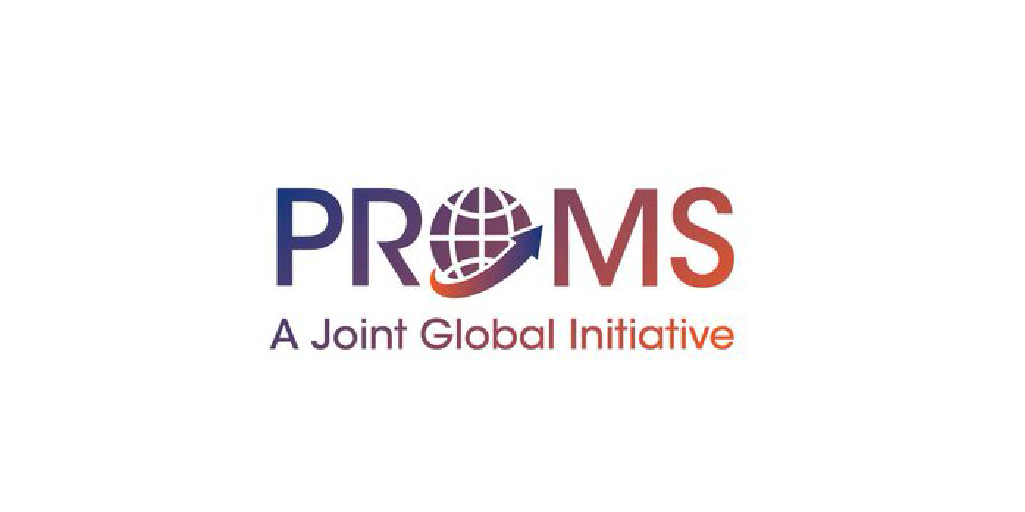 Delaying time to wheelchair in Secondary Progressive MS
Delaying disability progression and slowing declining cognitive function would mean maintaining an independent lifestyle for a longer period.
The most recent data on siponimod supports the theory that it is a beneficial treatment and providese more insights on how this therapy can make a difference for those with relapsing forms of multiple sclerosis (MS).
In particular, the data shows that the therapy can delay time by 4.3 years (compared to placebo) of becoming wheelchair-dependent in people affected by secondary progressive Multiple Sclerosis (SPMS), characterized by steadily worsening disease, including progressive loss of walking ability.  
The drug is already approved for active SPMS by the FDA in the USA and the European Medicines Agency is currently assessing its safety and effectiveness.
Reducing wheelchair use in Primary Progressive MS
Latest research results from long-term data confirmed the benefit of ocrelizumab in patients with primary progressive multiple sclerosis (PPMS), which started early, results in less disability accumulation over time, and can delay the need for wheelchair by 6.5 years.
This included a 42% reduced risk in patients who started on the drug compared with those in the original placebo group.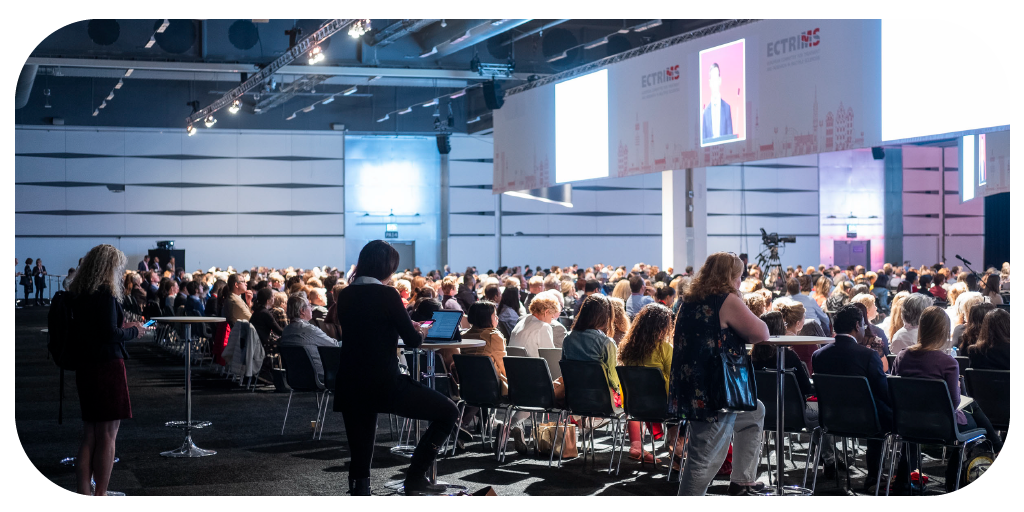 Reducing Risk for Relapse in Women with RRMS in Early Pregnancy
The treatment in women with active relapsing-remitting multiple sclerosis (RRMS) who wishes to become pregnant poses a medical and ethical challenge.
New research indicated that among women with active RRMS, continuation of natalizumab treatment up to week 28 of pregnancy, and restarting soon after birth, is associated with significantly reduced disease reactivation compared with stopping treatment at conception. And it appears to be safe for the mother and the baby.
"This strategy must be carefully discussed with the mother due to lack of comprehensive data on foetal safety," concluded the researchers.
Lower risk for disability progression for people with MS onset under 40
A Swiss study on disease-modifying therapies (DMTs) reported during ECTRIMS that age of people at disease onset is tightly linked to clinical outcomes in multiple sclerosis. Researchers found that MS for people from age 40 seem to arrive at a "critical" juncture between relapses and progression and they highlighted that age should be considered when designing clinical trials or choosing among DMTs.
Paediatric-onset MS patients are known to have higher relapse rates and initially slower disability progression than those with adult-onset disease. But data on how age differences impact clinical outcomes throughout the life of patients on DMTs is still scarce.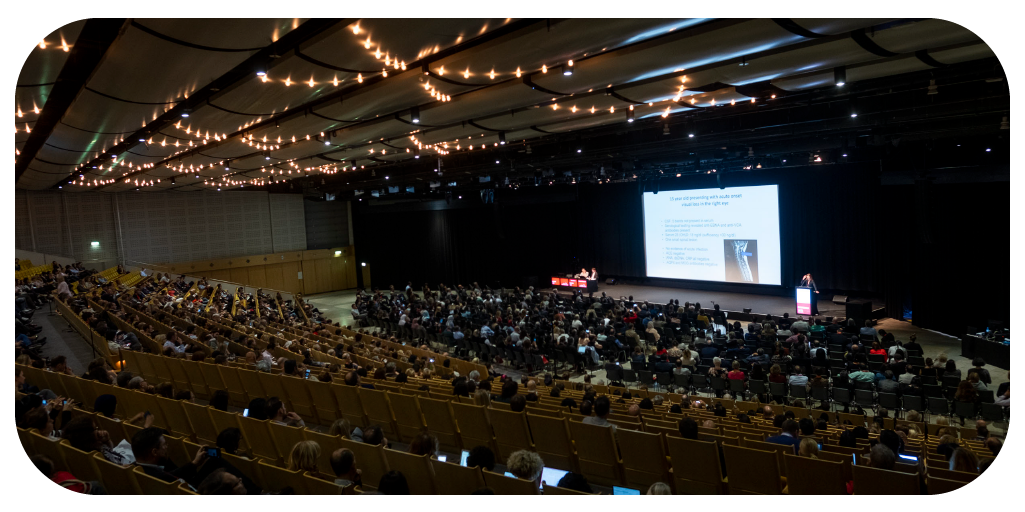 Rituximab, an alternative treatment option for MS?
Immune cells homing to the brain and spinal cord to trigger local inflammation, demyelination and nerve cell death are central for MS. And B-cells, a type of white blood cells, have been identified as relevant players in this process.
For this reason, treatments that target B-cells have emerged as important therapeutic strategies for MS and are seen as promising approaches for multiple sclerosis (MS). But it has been debated if rituximab — a B-cell therapy used off-label in MS — could provide similar or even superior benefits compared with ocrelizumab, and at a lower cost.
Both pros and contras were presented during the debate. To learn why researchers think it could be a reasonable option for patients click here or if you would like to know more about the counter-arguments click here.
Paediatric MS
Using newer DMTs as an initial treatment for children and adolescents with MS is associated with fewer relapses and brain lesions compared to the use of older and injectable DMTs, according to a real-world study in the U.S. The research was presented by Kristen Krysko, MD, from the University of California, San Francisco. To learn more about the study please click here.
Should Vitamin D supplements be recommended for MS?
While a large body of epidemiological data suggest that low vitamin D levels increase the risk of MS onset, establishing its benefit for a person who already has the disease remains a challenge. The question was a hot topic discussion at this year's ECTRIMS.
So far, there is little evidence to support the idea that vitamin D supplements reduce flare-ups and disease activity in the brain. All the speakers agreed this needs to be tackled by well-controlled and consistent trials. To learn more about the pros please click here and for the counter-arguments please click here.
Resources: ECTRIMS | Multiple Sclerosis News Today | MSIF | Medscape | Brainwork
---