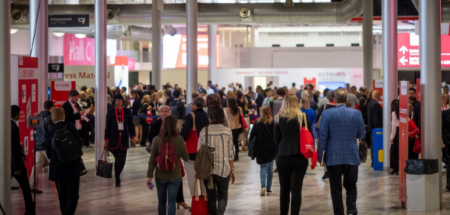 ---
From Europe
What we learned at ECTRIMS 2019 – Part 2
19.12.2019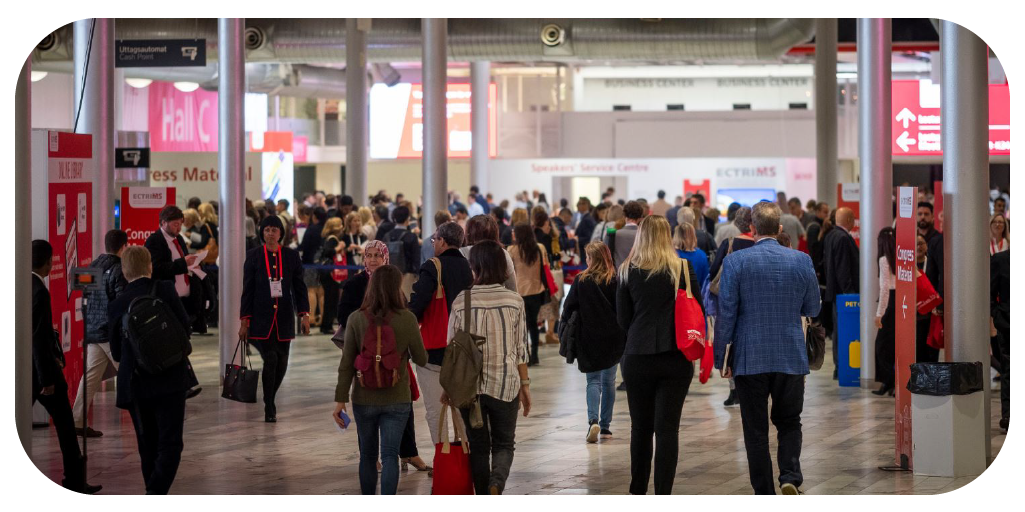 In October we shared the first part of the most important learnings from ECTRIMS 2019. Having such a wide variety of topics discussed this year, we could not squeeze all the research news into one blog piece.
This did not hold us back though. We are back with the second part of our ECTRIMS 2019 summary with specific attention paid to the fields of stem cell therapy and remyelination.
Stem cell therapy
According to some data, stem cell therapy is one of the most effective MS treatments, but unfortunately to date there have been no controlled studies comparing it to conventional medicines. More robust evidence regarding its safety and clinical benefit is still needed.
Research on the potential of stem cells for MS is underway, including hematopoietic stem cells (HSCs), mesenchymal stem cells (MSCs), and neural stem cells (NSCs).
To date, the only proven stem cell treatment for MS is autologous HSC transplant (AHSCT), particularly in people with highly active relapsing disease. AHSCT basically consists of a bone marrow transplant where HSCs are collected from the patient and given back after the immune system is partially or completely wiped out (by usually chemotherapy). Stem cells are then expected to grow a new immune system "from scratch." The idea is to "reprogram" the immune system in order to restore its normal function, and slow or stop the attacks to the nervous system.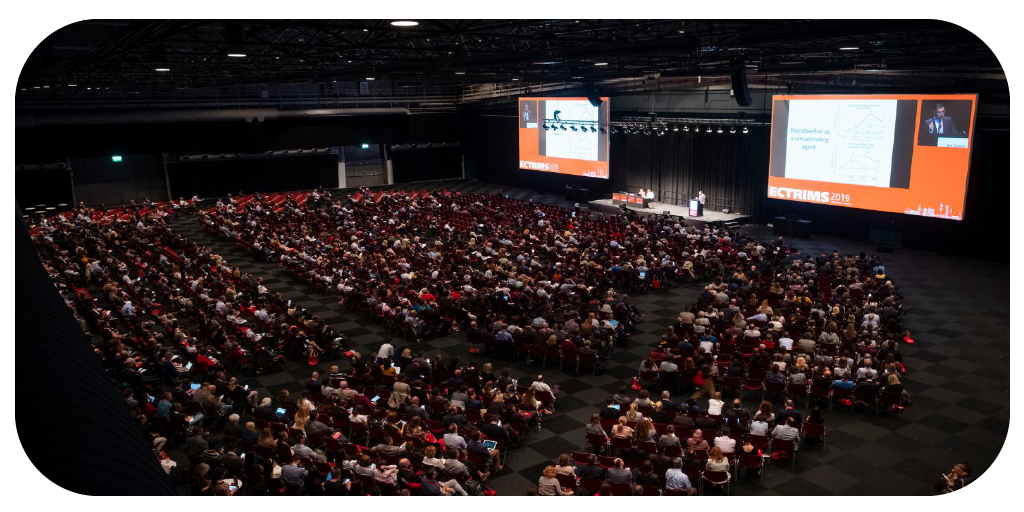 Autologous haematopoietic stem cell transplantation (AHSCT) – Pros
During ECTRIMS 2019 in Stockholm, a group of researchers discussed the promise and current challenges of stem cell treatments.  Joachim Burman, MD, PhD, a researcher at Uppsala University, in Sweden, made the case as to why AHSCT may be the most efficacious MS treatment so far, and why it should be made widely available.
Safety has been a major concern with AHSCT, but, according to Burman, advances have been made in recent years to improve the safety of these procedures. Interestingly, recent results from a clinical trial recently confirmed promising data regarding the use of AHSCT versus traditional treatments in people with highly active relapsing-remitting MS. No deaths or life-threatening adverse events occurred in the study, supporting AHSCT as a safe procedure if done at accredited and experienced centres.
Autologous haematopoietic stem cell transplantation (AHSCT) – Cons
Despite these results, most clinicians are reluctant about the risks and the lack of data. On top of that, an emergent problem is worrying the medical community — some clinics around the world are selling unproven transplant therapies as a potential cure for MS, sometimes with negative health and/or financial consequences.
A more cautious look was upheld by Stephen Hauser, MD, professor at UCSF Weill Institute for Neurosciences, University of California, San Francisco. Hauser noted the promise of AHSCT, but also the potential disadvantages and risks, including serious safety concerns, a lack of reliable long-term data, and little evidence supporting effectiveness in advanced MS cases.
Also, there is still uncertainty as to whether self-attacking immune cells are permanently deleted with the treatment – Hauser said.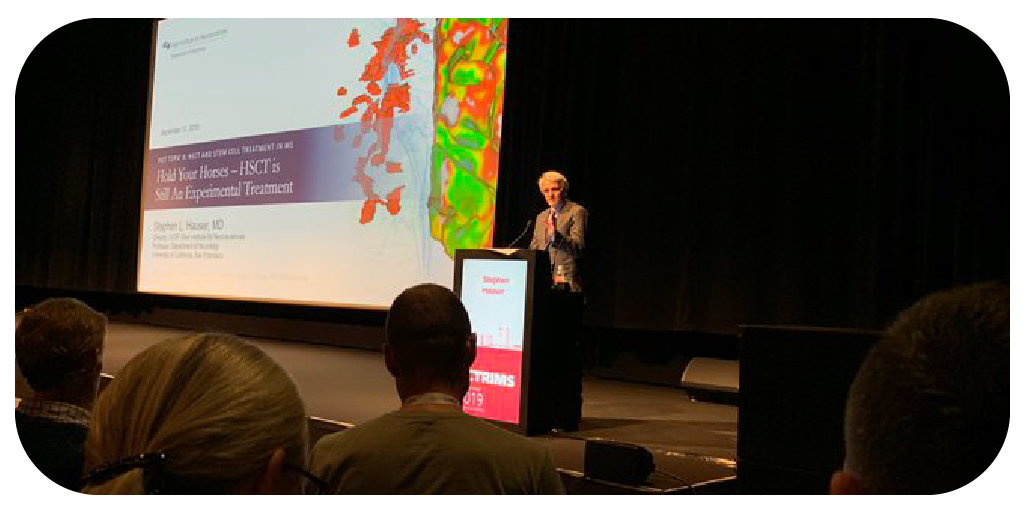 Mesenchymal stem cell treatment (MSCT)
Beside HSCT, some research are also exploring the use of mesenchymal stem cells (MSCs) – adult stem cells found in several places in the body, including the bone marrow, skin, and fat tissue. MSCs have been studied for their potential benefit in neurodegenerative diseases, due to their ability to reduce inflammation and make the immune system less active. Scientists hope these abilities can stop the attacks against nerve cells and induce myelin repair in MS.
Similar to AHSCT, a transplant of MSCs involves isolating these cells from the patient, multiplying them in the lab, and infusing them back into the blood or fluid surrounding the patient's spinal cord. A few small clinical studies have provided early evidence that this transplant is safe and might be effective.
This was the focus of the presentation of Antonio Uccelli, MD, professor at the University of Genova, Italy. As more data is needed, researchers are conducting a Phase 1/2 trial in MS patients to assess the safety and efficacy of the treatment.
According to Uccelli, the team recently got preliminary data (in the end of July 2019) of the trial. Unfortunately, data showed that the trial did not meet its primary endpoint. However, Uccelli showed hope for the "analysis of secondary and exploratory outcomes" which will reveal whether MSCs are truly safe and effective.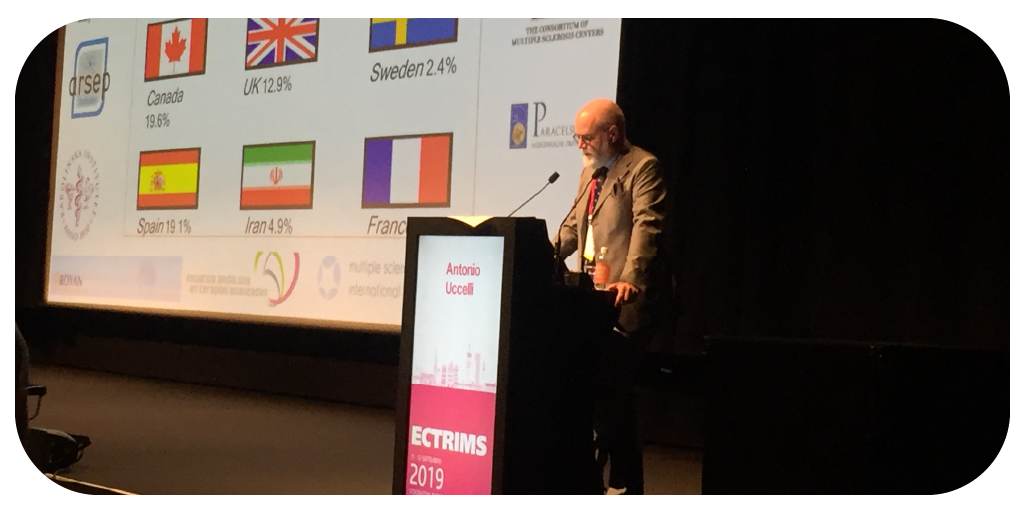 Remyelination
Treatment with a potential remyelinating substance called liothyronine was safe and well-tolerated by people with multiple sclerosis (MS) in a Phase 1b clinical trial. Preliminary results also suggested benefits in cognition, motor function, and fatigue.
The study was presented by Scott D. Newsome, professor of neurology at John Hopkins University School of Medicine. According to Newsome, thyroid hormones are critical for the development of the nervous system. These hormones may promote remyelination — the formation of new myelin sheaths, the protective coating around neurons — in the central nervous system (brain and spinal cord).
An agent called T3 is believed to play a central role in the most important actions of the thyroid hormones. Therefore, researchers believe that liothyronine — a synthetic form of T3 — may induce repair and limit neurodegeneration in people with MS.
Aiming to assess the safety and tolerability of increasing oral doses of liothyronine, a team from John Hopkins University School of Medicine and Rush University Medical Center conducted a single-center study in 20 adults — ages 18 to 58 — with relapsing and progressive MS. The study lasted 24 weeks.
Results showed that treatment with liothyronine was well-tolerated, with no serious treatment-related adverse events, nor evidence of disease activation or clinical worsening.
However, "we have to be cautious" with these results, Newsome said, as the number of participants analyzed is small. The researcher emphasized that a larger clinical trial will help determine if liothyronine promotes remyelination and improves function in MS patients.
ECTRIMS/ACTRIMS 2020
Overall, research is ongoing and seems promising. More to come in the future, thus we will keep a close eye on the latest developments and come back to the European MS community with the progress made until the next ECTRIMS Congress taking place from 4 to 9 September, 2020 in Washington, USA.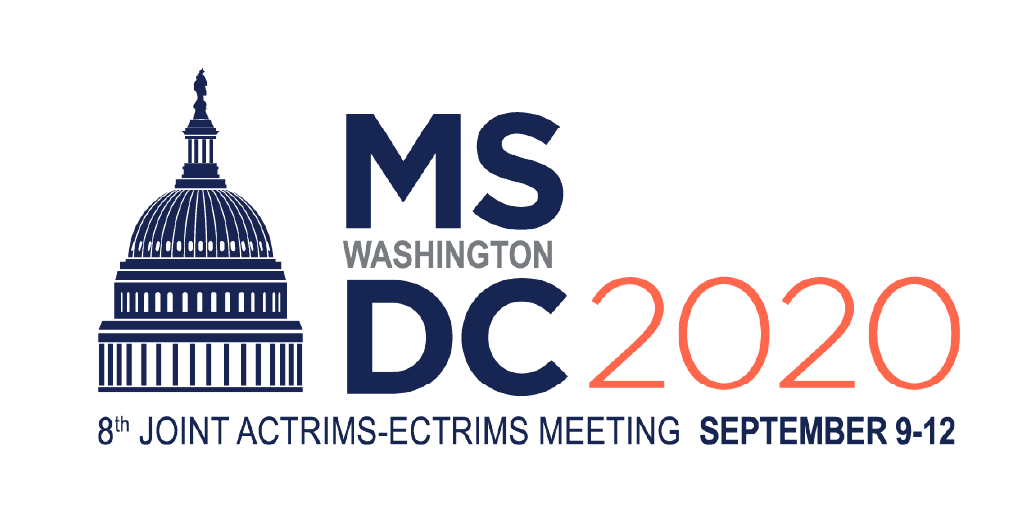 Resources: ECTRIMS | Multiple Sclerosis News Today
---