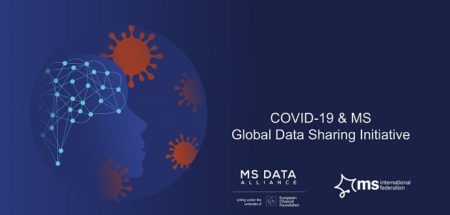 ---
From Europe
Urgent call for clinicians to report on COVID-19 in people with MS
16.07.2020
The COVID-19 and MS global data sharing initiative unites over 20 partners under one shared mission: to find answers that can inform the clinical management of MS during the coronavirus pandemic.
Led by the MS International Federation and the MS Data Alliance, the initiative is encouraging the collection and sharing of data on COVID-19 in people with MS from all around the world. Combining data from national registries and studies will give us the power to answer questions that matter to patients. In particular, we want to understand whether different disease-modifying therapies for MS can affect the severity of COVID-19 infection.
Rather than setting up an independent international study, our approach was to work with existing MS Registers where possible. This approach makes the best use of existing infrastructure and encourages high quality data collection at a national level, while still enabling us to compare and pool data across the world. For countries without national data collection efforts, we give the option for clinicians and people with MS to report cases directly into the global platform. An overview of the mission and approach of the global data sharing initiative has been recently published in the MS Journal.
Our first analysis of the global data focuses on the clinician reported data to determine the risk factors for people with MS to experience severe COVID-19. We currently have 897 clinician reported cases included but we still need more data.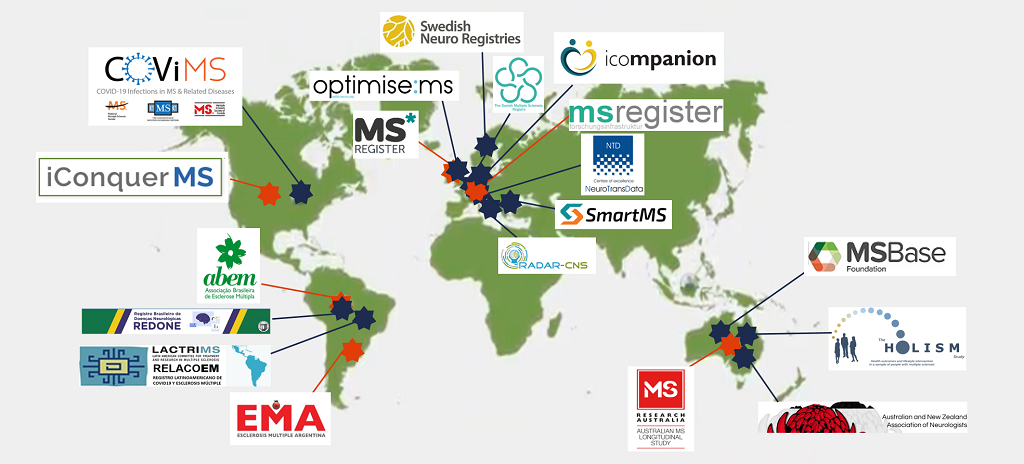 We are calling on MS clinicians round the world to report on all cases of COVID-19 in people with MS in their care before the end of July. Clinicians should report to just one platform taking part in the data sharing initiative – either to an MS register or COVID-19 study in their area (see map, or list here) or directly to the global platform.
As soon as we are confident in the robustness of the global results we will release them to the MS community in a preprint publication. You can keep up to date with the initiative by signing up to our newsletter: www.msif.org/covid19updates
Useful links:
---