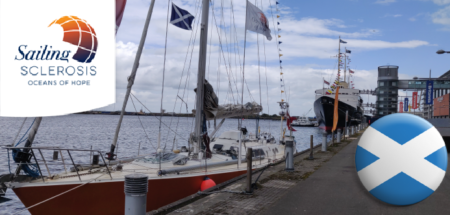 ---
From Europe
Oceans of Hope summer expedition to Edinburgh
14.08.2019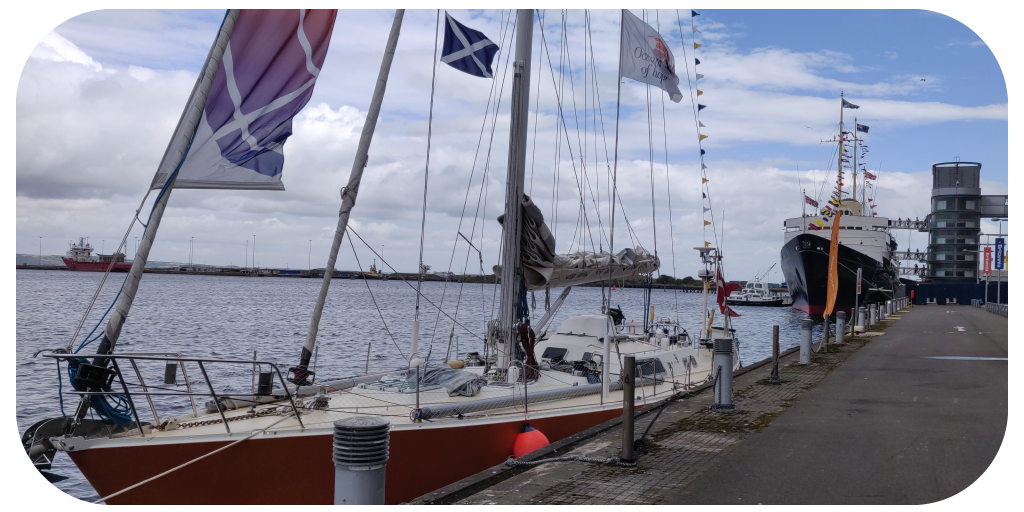 Oceans of Hope sailed around the world with a crew of people living with MS and in August 2019 their summer expedition ended in Edinburgh hosting several well-known stakeholders from the field of multiple sclerosis (MS). Scotland has one of the highest rates of MS in the world with more than 11,000 people living with this neurological condition.
Oceans of Hope's around-the-world trip was a life-changing endeavor for all participants living with MS, changing the perceptions of what they are able to do, even though they are living with a disabling disease. To more about their sailing initiative read our previous exclusive interview with Mikkel Anthonisen, founder of Oceans of Hope.
Open yacht for local people with MS
On Sunday, August 18th, 2019 Oceans of Hope was taking local people living with MS for a sail on the Firth of Forth departing from Port Edgar Marina. After arriving at Ocean Terminal in Leith Harbor, Oceans of Hope decided to dock close to the famous "Royal Yacht Britannia", Her Majesty The Queen's former floating palace for over 40 years and Edinburgh's top heritage attraction.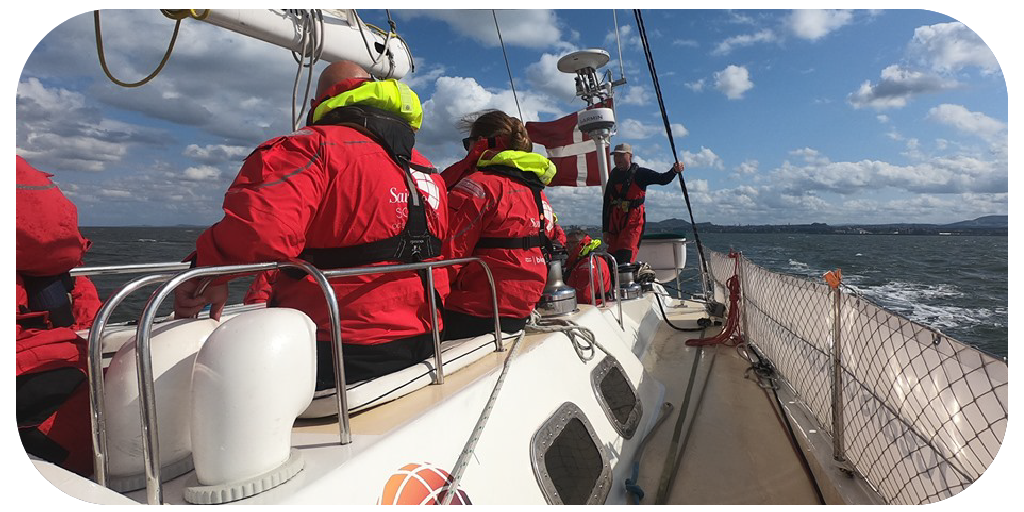 Coming together in the Ocean Terminal
A special gathering took place on 29 August for invited guests in the Ocean Terminal Shopping Centre with a wonderful view to the Oceans of Hope and Royal Britannia Yachts.
Together with Oceans of Hope, Prof. Gavin Giovannoni founder of MS Brain Health, Dr. Saúl Reyes, researcher in social capital and MS in an ECTRIMS fellowship scholarship, Dr David Hunt from the Anne Rowling Clinic, Morna Simpkins from MS Society Scotland and Daniel Lafferty from the EMSP Young People's Network we were listening to very exciting updates about MS research, brain health, social capital and, of course, Oceans of Hope.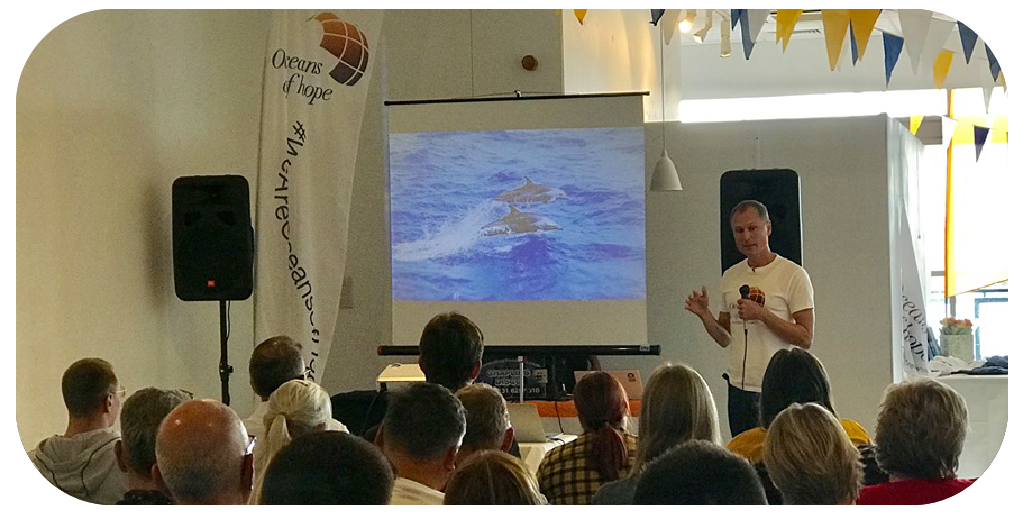 "It means a lot to me that we are linking up since we are all in the same boat together. We all want to improve the lives of people with MS and I am very happy that Oceans of Hope is part of it as a flagship, spreading the voice around the world. "– Founder of Oceans of Hope, Dr. Mikkel Anthonisen
Out into the world and back to life – a pilot research study on board
During the summer expedition from Denmark to Scotland, Oceans of Hope conducted a pilot study on board, with the support of Trigon Foundation, to pinpoint why and how people living with MS can benefit so much from being part of the circumnavigation.
Furthermore, the aim of the study was to see if and how they can transfer experiences on Oceans of Hope to the everyday life of people with MS and maybe even to healthcare systems and our society in general. Learning from the existential wisdom that MS provides to us all – that we need to live our lives together creating possibilities, meaning and hope.
"We've seen how life-changing it has been for many people to embark on this journey with us, both physically and cognitively. Oceans of Hope helped them in terms of self-efficacy, empowerment and quality of life. We wanted to see if we can actually describe this phenomenon and find out how we can share this exciting experience with our healthcare systems and society in general." – explains Dr. Mikkel Anthonisen.
Upon their return to Denmark, the Oceans of Hope team will analyse the data collected during the expedition and hopefully, we will know more about the results in 2020. The main objective of the pilot research project is to generate some hypothesis and to find the right question to ask for future studies.
Coming up for Oceans of Hope
During the rest of the year, Oceans of Hope offers weekend sailing opportunities for people with MS in Denmark, but they will also start their preparatory work for 2020.
Next year brings a completely new initiative introduced as Oceans of Hope Diving and a special expedition to the Arctic is planned for the coming years with young people newly diagnosed with MS on board.
If you would like to learn more about upcoming sailing opportunities visit www.oceansofhope.org or follow the Oceans of Hope Facebook channel for updates.
---