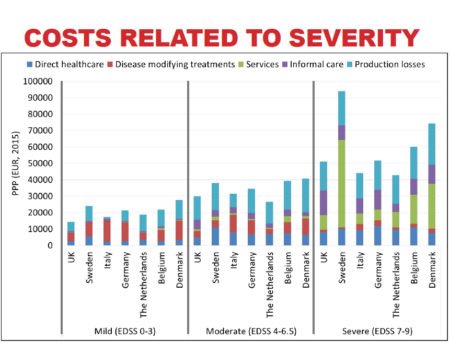 ---
From Europe
Cost of Illness study: New insight into cost and burden of MS  
28.02.2017
The comprehensive MS study Cost of Illness – boasting the participation of nearly 17,000 people living with multiple sclerosis in Europe – marked its first scientific article at the end of February.
Published in the MS Journal, the article is titled 'New insight into the burden and cost of multiple sclerosis in Europe'.
Main results
Participants have an average age of 51,5 years, and 52% live with relapsing-remitting multiple sclerosis (RRMS).
Their work capacity is shown to have declined from 82% to 8%.
Mean costs are found to be € 22,800 for mild disease condition, € 37,100 for moderate and € 57,500 for the severe type.
Fatigue and cognitive difficulties are reported by 95% and 71% of participants, respectively.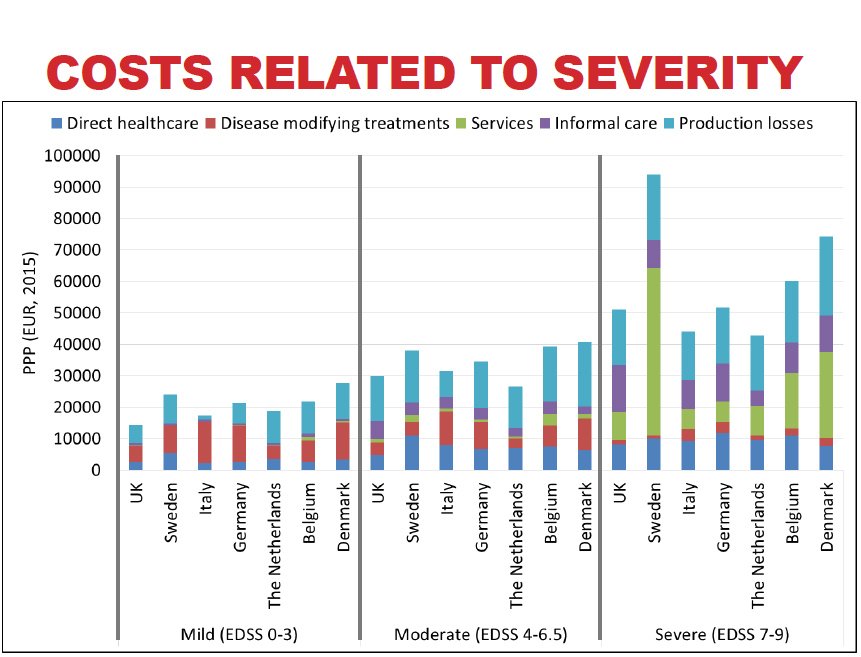 Timeline and roles
The study was introduced during EMSP's 2016 Spring Conference in acknowledgement of our collaborative role in this project.
Cost of Illness was then officially launched last autumn at the Congress of the European Committee for Treatment and Research in Multiple Sclerosis (ECTRIMS).
The study is supported by Biogen.
Authors
The study is co-authored by renowned health economist Gisela Kobelt (pictured below) and also bears the signature of top neurologists such as Prof Alan Thompson.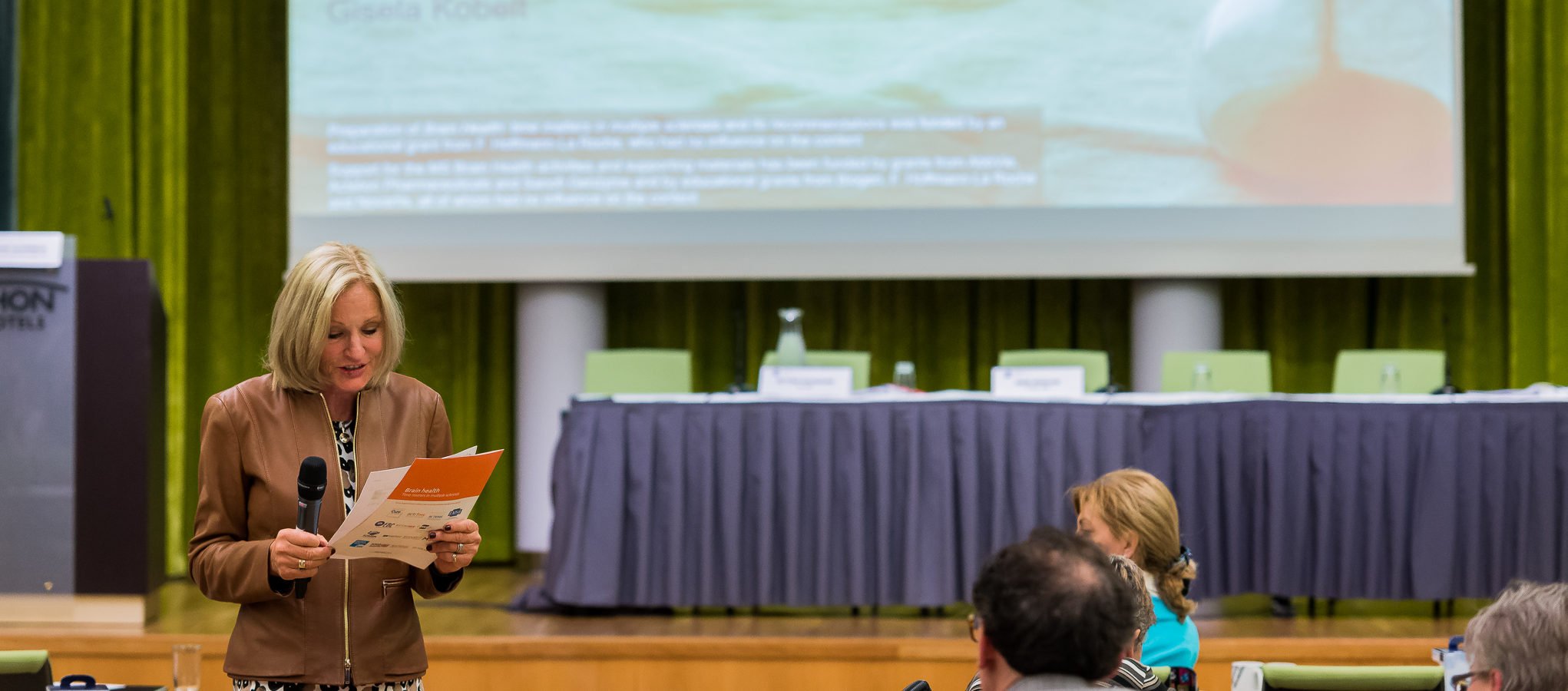 In an interview for EMSP from May 2016, Gisela Kobelt described the Cost of Illness study as the 'largest ever MS study'.
---