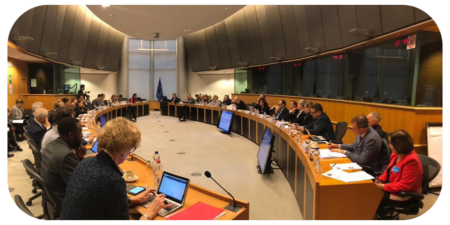 ---
From Europe
New horizons for person-centred mental health research and care
21.12.2018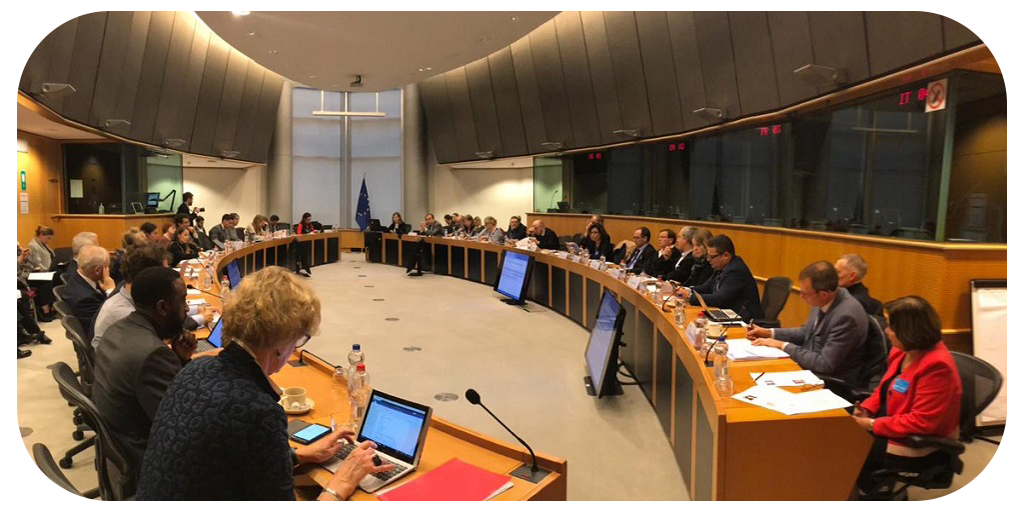 In recent years, mental health care and service related issues have increasingly been part of EU and national research agendas. In parallel, the notion and importance of person-centred mental health services has gained ground.
There is consensus on the crucial importance of this concept. Namely that all mental health stakeholders agree that person-centeredness is essential if appropriate. Therefore, effective and high-quality mental health care services are to be developed and delivered. And indeed, several recent and current EU-funded research projects explicitly consider this perspective.
On 3 December 2018 the European Parliament Interest Group on Mental Health, Well-being and Brain Disorders held a high-level meeting organised jointly by GAMIAN-Europe and the European Psychiatric Association (EPA) under the title 'New horizons for person-centred mental health research and care'. All with the new, comprehensive and large-scale EU research program on the horizon.
A focus on policy
Tomas Zdechovsky MEP, representing the voice of the European Parliament, reminded us all that even though the upcoming MFF will propose more budget for research, we need to address mental health the most effective way. Furthermore, he affirmed that since stigmas still exist in society, the EU must rely on open dialogue with civil society and NGOs.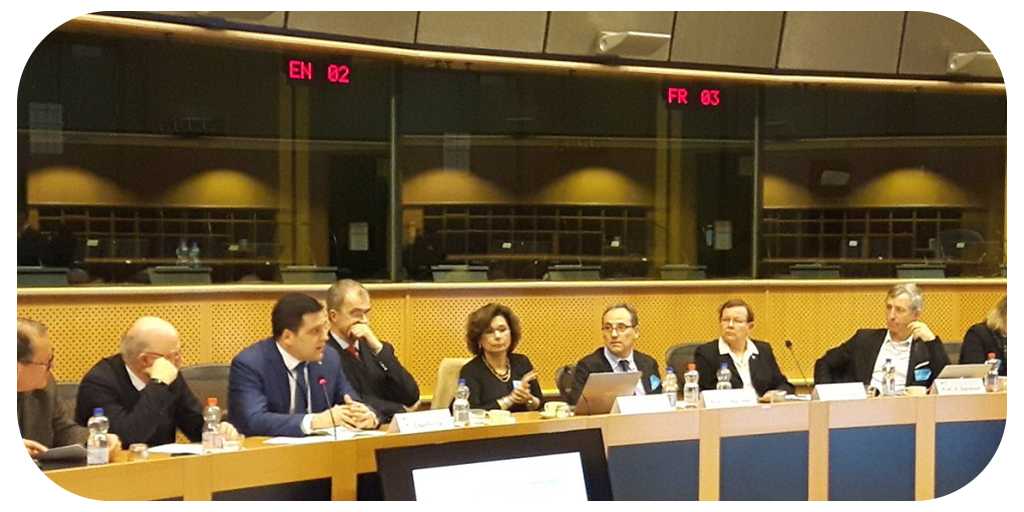 Mental disorders represent 22% of the disability burden. Meanwhile, data available for the expenditure in mental health show a range from less than 2% to 18% of the total health budget. Consequently, public funding for mental health research available at the EU level is disproportionately low: less than 5% of the overall health research EU budget.
Therefore, people with mental health issues should be put at the centre of their treatment and care. Person centeredness is essential.
This event aimed to:
underline the importance of person-centered mental health research and care and increase the visibility of this topic;
exchange views on how a person-centered perspective can be ensured in EU funded and other research addressing mental health;
inform about ongoing research focusing on mental health in a person-centered way;
stimulate discussion amongst stakeholders and forge links for future cooperation;
underline the importance for Horizon Europe to take person-centeredness as a guiding principle for future EU-funded mental health research.
Horizon Europe
On behalf of DG RTD from the European Commission, Wolfgang Burtscher presented the new Horizon Europe research framework program. Mr. Burtscher underlined that even though Research & Innovation funding has increased significantly, the outcome depends on the negotiations between member states and the European Union.
When we talk about R&I funding for health, more than 25% is dedicated to health research. Every year 700 million euros are spent on health-related research.
"The focus has to be on prevention. "– said Wolfgang Burtscher.
"Digital solutions will enable more patient centered approaches. We need delivery platforms for patients and carers, and we need to tailor disease management to mental health disease patients' needs. Horizon 2020 is currently bringing personalized medicine to citizens through a mix centered health research. Meanwhile, Horizon Europe will be all about strategic planning across policy areas. We will listen to the patients' voice." – he added.
According to Mr. Burtscher the key words are partnering and outcome. In short, he called for relying on the experience of patient organizations and focusing on the existing gaps on the EU's research efforts.
Panel response
Frédéric Destrébecq, Executive Director of the European Brain Council (EBC) recognized the effort of the ambitious budget proposed by the Commission and their support for collaborative research. However, he expressed the concern of EBC not to see any increase of the budget to the health cluster that suffered a relative decrease over the Horizon framework programs.
"The structure of the program and the cluster on health research do not provide satisfaction on how brain and mental health research could be improved in a prominent manner. We shouldn't underestimate the leading role of European organizations. The Commission has to prioritize areas of intervention." – affirmed Mr. Destrébecq calling for collaboration between the EU and patient organizations.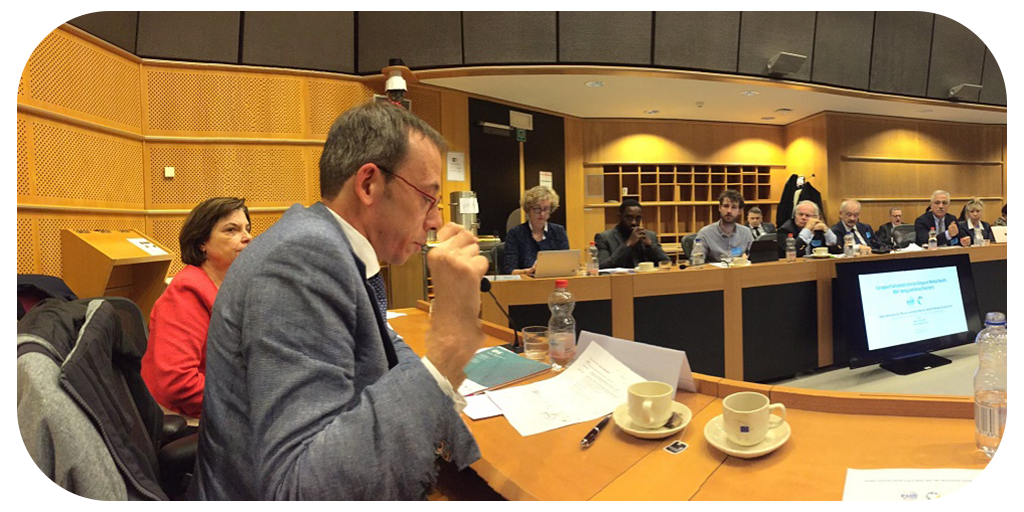 A focus on implementation
'Is research in mental health addressing person-centred outcomes?' This was the question of the second part of the meeting. The main outcome of Dr Michela Tinelli's research from the London School of Economics and Political Science (LSE) is that we are struggling with the lack of data that is hindering the provision of key information for policy decision makers to take the best possible measures. Beside symptoms and length of treatment, studies should measure possible harms, quality of life, social functioning, personal experiences and the cost of treatments (for the health care provider and the broader public provider perspectives.)
According to Dr. Tinelli's study, we should embed person-centred outcomes within existing mental health records and other IT tools accompanied by routine data assessment and measurement. She highlighted the need of finding strength in collaboration between international stakeholders. Therefore, she called for more readily accessible information and best practices including tools to support local advocacy programs and to guide evidence-informed policy, diversity and inclusion schemes. In conclusion, in Dr. Tinelli's opinion there is a lack of formal partnerships between stakeholder groups in research and practice.
eHealth devices to treat mental health
Finally, Milan Popovic from DG CONNECT took the floor affirming that his Directorate General is involved in mental health research. He added that the results are translated into tangible outcomes. Mostly due to R&D funding of e-health devices that put the patients at the centre of their mental healthcare. Such devices collect and process various types of data from affected individuals. As a result, they are predicting severity and onset of depressive symptoms in real-time. Furthermore, they are allowing themselves to take pre-emptive preventive measures. According to Mr. Popovic, this will help patients to better self-manage their mental health problems, follow individually tailored therapies and avoid relapses. Similarly, it should also decrease the burden on mental health workforce, reduce waiting time and improve the quality of appointments.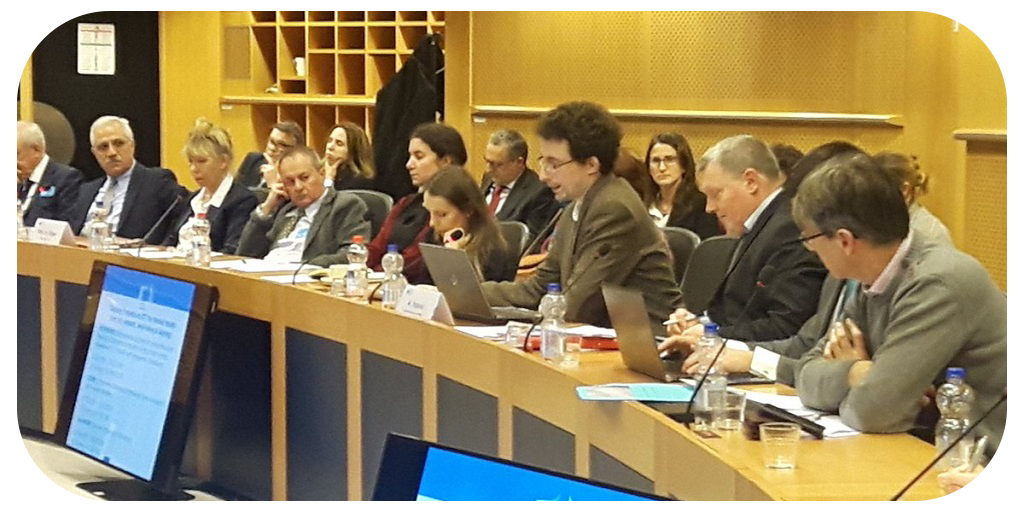 Mr Popovic ended the meeting by highlighting the priorities for mental health research that in his opinion should be implemented in the Horizon Europe framework program:
Genome-wide association studies for the discovery of new disease pathways and the development of new classes of drugs;
Objective biomarkers for both diagnosis and prediction of treatment response improving efficacy and minimizing side effects;
Multi-stakeholder involvement to ensure translation of research findings into routine clinical practice;
Education and training of the mental health workforce in genetic tests and biomarkers;
E-health technologies for effective self-management of mental health problems, reducing the burden of health care professionals.
---