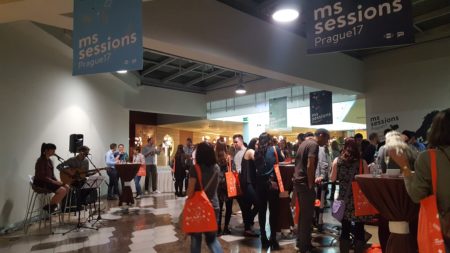 ---
EMSP News
MS Sessions 2017 takes over Prague!
14.12.2017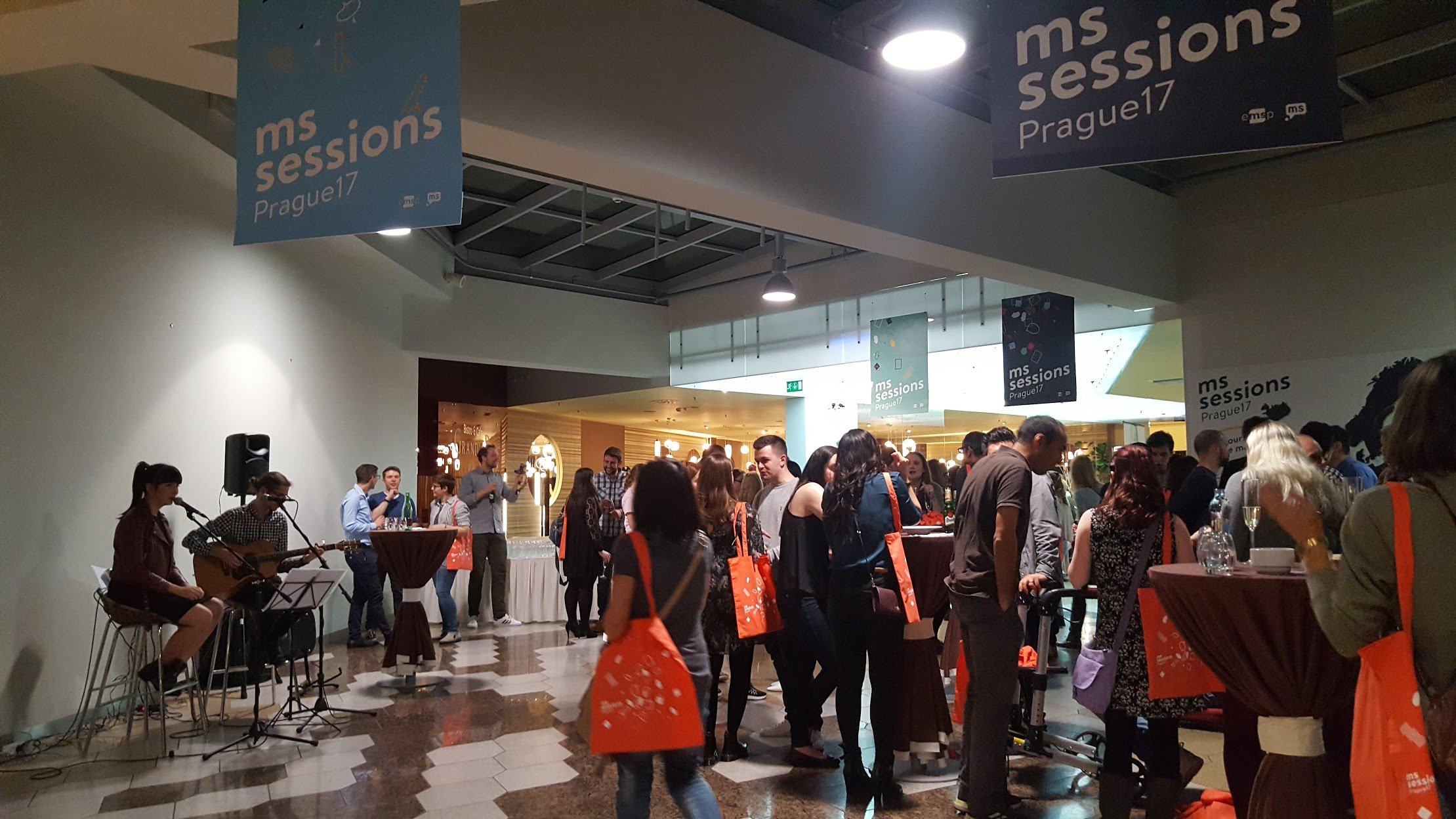 2 days. 30 sessions. 120 participants. 2880 minutes. Buckets of coffee and a lifetime of connections.
What happens when you put passionate young MSer's in a room? Something amazing. It was a weekend of learning, sharing, laughs, inspiration and most of all, connection.
This past November, EMSP co-hosted the first ever Young People's festival for MSers together with Shift.ms in Prague. We brought together professionals in nutrition, neurology, neuropsychology, sexual health, fitness, advocacy and employment to enlighten young MSers from across Europe. By the same token, we also learned from young MSers who became community builders in their own countries.
Here it is! A big welcome to our participants! #MSsessions2017 is live now!!! pic.twitter.com/lcNaALLJNI

— European MS Platform (@eumsplatform) November 25, 2017
Pro-tips from the experts
We've heard from many that MS can be an invisible disease and mental health plays a significant role. We kicked off the festival by encouraging self-love and mental health/wellness with the brilliant Yolanda Higueras, a neuropsychologist who opened the festival with a powerful call for us to – Love Yourself. Indeed, "Mental health is something often skipped over because it can be so stigmatising and difficult to talk about." The day moved into the world of ballroom dancing with Trishna Bharadia who talked about the importance of building a support network. In the Fuel your Future session, Emma Rogan reminded us that people gathered at MS Sessions to figure out how to get more out of our life experiences—ones that have been touched by tragedy and success.
In the field of Neurology, Drs. Jeremy Hobart and Eva Havrdova reiterated the importance of having a good doctor-patient relationship along with being well-informed and educated. Throughout the sessions whether it was on nutrition, community building, sexuality or employment, practicing self-care and maintaining the drive to keep going—in good days and bad remained the main takeaway.
Talking about Strictly at #MSSessions2017 in Prague this weekend & showing how the right support around you can make all the difference #spoonie #spoonielife #MultipleSclerosis @AljazSkorjanec @mssocietyuk @ChilternsMS @MSUK6 #peoplestrictly #scd @ParaDanceUK #everyonecandance pic.twitter.com/ncPy7qNVHj

— Trishna Bharadia (@TrishnaBharadia) November 28, 2017
@ConorKerley kicks off day 2 of #MSSessions2017 We have a morning of #HealthyLiving sessions 🥕🌽🍍 pic.twitter.com/N1ZHfm2dhT

— Shift.ms (@shiftms) November 26, 2017
No shortage of inspiration here!
Energy and connection are two words that come to mind as soon as you walk into the MS Sessions hall. Young MSers who shared their struggles and successes from running marathons to fundraising for their local MS chapters served as reminders that "There's no better therapy for MS than sharing experiences with other people who have been through the same things" (Casey, MS Sessions participant, UK).
When conversations on relationships and challenges got tough, young MSers lifted each other up. Hearing the words "You are among friends" felt like a warm blanket on a cold winter day. In the true spirit of camaraderie, there was no shortage of support encouragement in the room.
Emma Rogan describes MS Sessions as "practically perfect in every way, I have got to remember that there were people in the room for whom this was a life changing experience. It is about what people take home in their hearts- they took home that life isn't perfect and there are devastating struggles but we can work things out with the right information and support. The right support is from people who show you what has helped them, what has helped them through their darkest hours and what gets them up, ready to face the next morning."
Advocates at work. Young people's network is front and centre at EMSP's workshop at #MSsessions2017 pic.twitter.com/N03r9iVpV8

— European MS Platform (@eumsplatform) November 25, 2017
#Msers take over the #MsSessions2017! Sharing is caring and these young inspirational people share their experiences to motivate others! pic.twitter.com/N769bLhaQG

— SMile (@CentrulSMile) November 26, 2017
Empowerment as a tool for change
MS Sessions was meant to be an event to equip young MSers with tools to create the change they want to see in their own communities. Champions of change like MS advocate Shana Pezaro, Girl Gone International founder Anne Scott and Jana Hlavacova, reiterated "strength in numbers" and taking the first step to JUST DO IT. The hope is to inspire young MSers to speak up, connect with other young MSers with the goal of strengthening the MS movement.
Young people from EMSP's network – like Federica Balzani, Jacobo Santamaria Barral or Patrik Puljik – were examples of empowerment in practice since joining the MS movement in their local societies and through EMSP's network. They found outlets for stories to be heard and a community to encourage more cooperation and initiative to progress changes to progress the MS movement.
Know our history
The young people's group from EMSPs conference in Stuttgart in 2010 was the start of creating a network for young people. Since then, we've found a great partner in Shift.ms to engage more young MSers across Europe. For the EMSP team, MS Sessions is a perfect example of why it's that much more necessary to include young voices in our advocacy work. We came home with full hearts and renewed motivation to grow the Young People's Network. The enthusiasm and passion was exhilarating and together with Shift.ms and our young representatives, we hope that MS Sessions is only the beginning of many more possibilities to come.
A big thank you to all the speakers, organizers, volunteers and participants who made MS Sessions happen! A special thanks goes out to Shift.ms for being our amazing partner in delivering MS Sessions and to EMSP Young People's Representative, Jana Hlavacova for graciously hosting us in her hometown!
https://twitter.com/lauraleetweet/status/934779647606378496
Search #MSsessions2017 for more highlights from Prague!
---