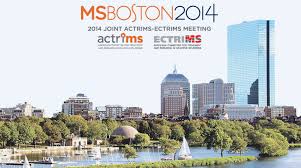 ---
EMSP News
MS Nurse at ECTRIMS 2014: 1,500 nurses registered for online training
13.09.2014
The European Multiple Sclerosis Platform (EMSP) announces that 1,500 multiple sclerosis (MS) nurses have enrolled for the ground-breaking online tool, MS Nurse PROfessional, since its launch in 2012. MS Nurse Pro was a key feature on EMSP's agenda at the Joint Congress of America's and Europe's Committees for Treatment and Research in Multiple Sclerosis – ACTRIMS-ECTRIMS – held in Boston, US on 10-13 September.
Find a very useful ACTRIMS-ECTRIMS Report here.
Also, find out more about MS Nurse Professional and how to promote the project from our special ECTRIMS Media Alert.
The highly accredited programme is a first and important step towards consolidating standards of MS nursing care across Europe and is the result of collaboration between leading patient groups and professional organisations.
Established through the EMSP, in collaboration with the Rehabilitation in MS (RIMS) and the International Organization of Multiple Sclerosis Nurses (IOMSN), MS Nurse PROfessional aims to standardise care for people with MS across Europe. Currently available in four languages (English, Spanish, Czech and Italian), the German language version will be available later this month and roll out across Europe continues through 2014 and into 2015.
---